The sequel to Survivalist is now available! Set 10 years after the original, Survivalist: Invisible Strain is a game about building a community after the zombie apocalypse, and it's also about paranoia and not being sure who you can trust as the mysterious "invisible strain" spreads through the settlements.
You can talk to anyone and they all have their own mood and opinion of you based on what they remember you did. You can also build anywhere, RTS-style, plant crops, chop down trees, craft stuff, etc. It's got stealth, you can hunt rabbits or people, skin them and throw the meat to distract zombies, set traps, lots of choices besides combat. Also online co-op!
Currently it uses randomly generated world maps, so there's lots of replayability - I'm intending to add a story mode later. There are plenty of procedurally generated quests and other story elements in the sandbox game right now though.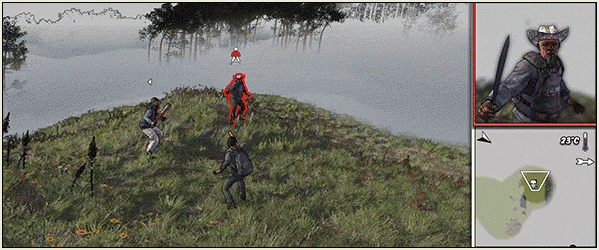 I've been working on this game since about 2016, it has been in beta testing for almost a year and it'll continue to be worked on for at least that long again I expect as I need to write the story mode. Early access is just the beginning!