Operation: Red alert - Information Transmission
Armory changes:
Allied troops will be recieving a new tool with the next shipment of supplies.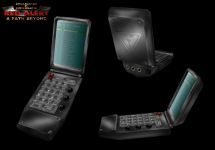 The Structural-Analysis Multimeter, to be issued to all Technicians, will be availible for use to assist with building repair and general maintenance. It's functions include minor building repair as well as base defense repair. In coordination with the Construction Yard, this tool will leave a visible impact on building integrity.
Commanders are advised to use caution when transporting these tools to the front lines. Unguarded shipments have already been intercepted by Soviet forces and they may have decided to implement our technology for their own bases.
The new model of the Armored Personnel Carrier (APC) should be phased into use to replace the inferior design that has been employed for some time. This new model will have several different schemes to use in different environments, making this model's survivability rate much higher than the one currently in use. This, along with the new models of the Ranger and Longbow will be on the front lines as soon as possible.
Personnel changes:
Two soldiers have shown excellent skill in the field and have been promoted to Generals. Their names are General Urimas Ebonheart and General Killa.
General Ebonheart will be working on training new soldiers how to reload their weapons, while General Killa will be researching every object on the battlefield looking for any advantage that can be used of the environments.