Superhot, the time-bending first-person shooter in which time only moves when you move, is getting a virtual reality version for the Oculus Rift later this year. The announcement was made in a development log from the Superhot team, who confirm that this will be a version of the game made specifically for VR, rather than a direct port of the existing Superhot for PC and Xbox One.
"We're now working super close with the guys at Oculus to release SUPERHOT VR later this year. We're really trying to capitalize on all of the new design possibilities that Virtual Reality is giving us.

The level of game immersion that you get from playing SUPERHOT in VR is simply crazy. We try to add as much as we can to that from us. Recently, we played around with holophonics type of sounds in SUPERHOT. Thanks to that you will be able to for example "locate" a passing bullet just by the noise it creates. No more shooting in the back from now!"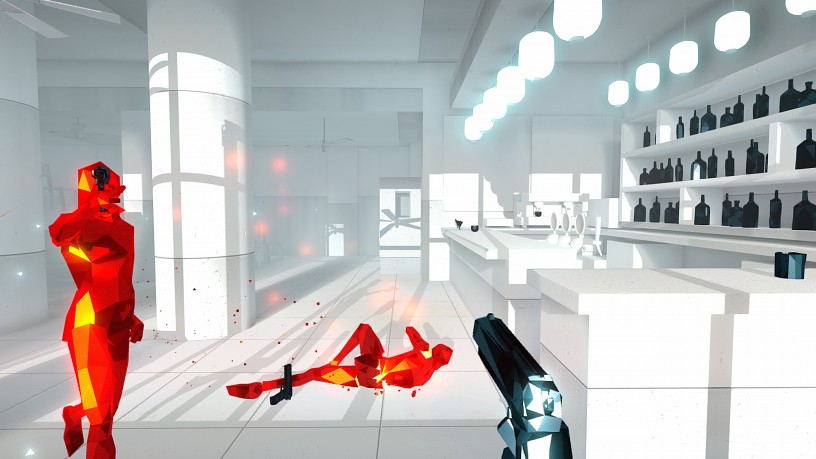 The team also included some shots of them playing Superhot in VR, using the Oculus Rift consumer version and Oculus Touch controllers.
Though only the Oculus Rift and Oculus Touch controllers are mentioned as a release platform, we do hope to see this VR version of Superhot come to the HTC Vive and PlayStation VR as well. We'll stay updated with the game's progress, and you can look for it later this year.