One Legged Seagull Games is proud to present to you Super World Karts, currently crowdfunding on KickStarter.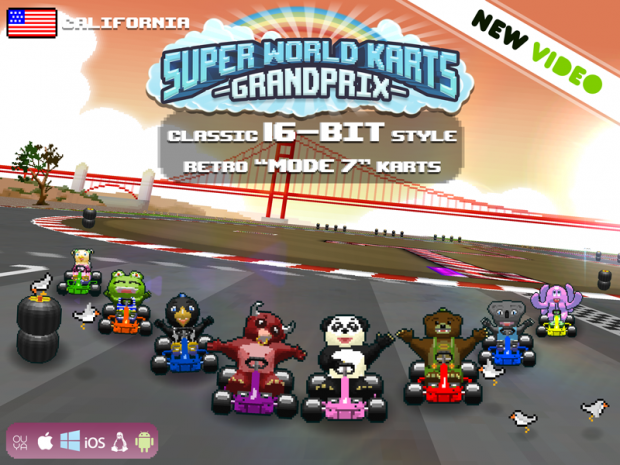 Super World Karts is a classic 16-bit mode7 style kart racer akin to the ones you've played back in the 90s on your SNES or MegaDrive, but adds some more contemporary game elements like:
1080p HD resolution,
achievements,
drift-boosts,
character unlocks,
collection goals,
analogue steering,
and 3 star rankings for each race.
It will be available for OUYA / Windows / Mac / iOS / Android / Linux.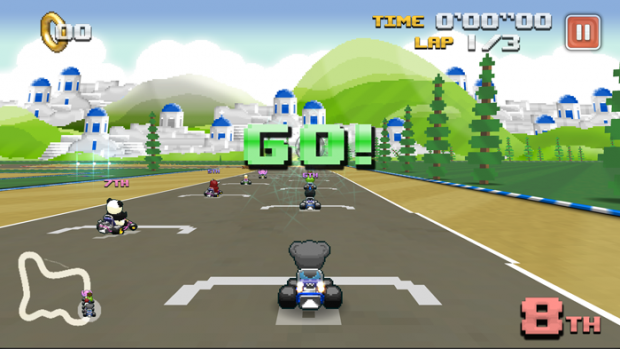 To Back this project you can head over to it's KickStarter page at: Kickstarter.com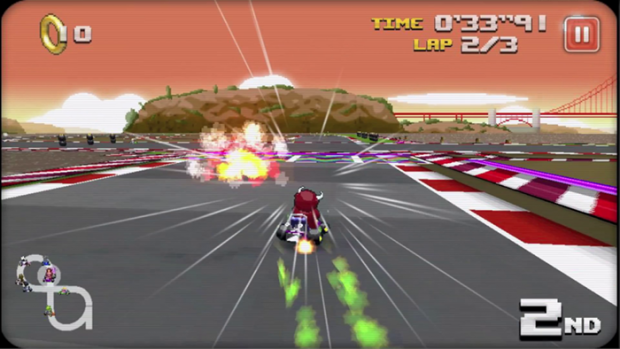 You can take a look at the gameplay pitch video here:
For more info you can follow progress here or on kickstarter and also check out #swkarts and follow @1leggedseagull