Super Toy Cars is our latest project. A gorgeous old school top-down arcade racing game currently under development. We explore the idea of Toy Cars of playing with pocket-sized vehicles on table-top tracks built from all manner of everyday objects. It's meant to be a homage to those classic racing games we all played and loved in our childhood but also as an evolution. We're trying to bring to the table some new and fun elements to spice things up a bit and add more depth and variation to the formula.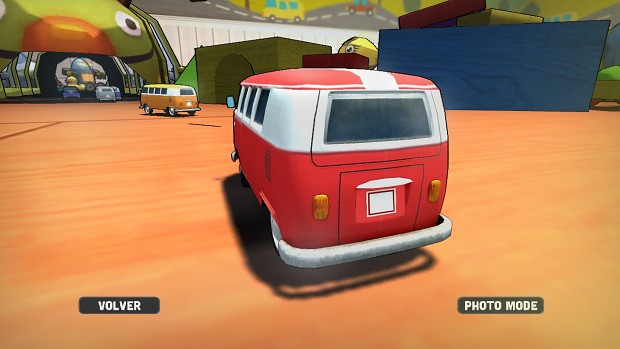 There was a million things we wanted to do in Toy Cars we didn't manage to get in the box. Better graphics, developed by professional artists, a very much improved UI and menus, improvement in the handling model to make all the cars accessible while keeping it deep and rewarding, more tracks with shortcuts, power-ups that alter the way you play the game, an improved and challenging career mode, online multiplayer,...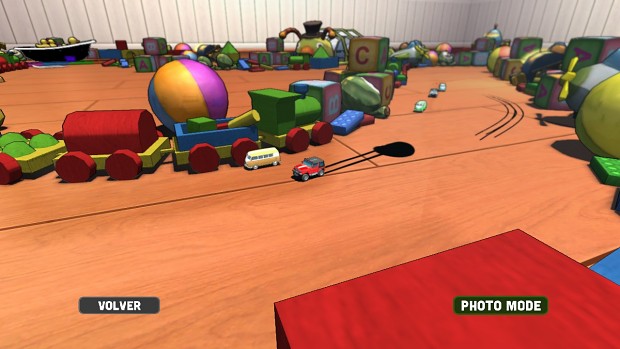 We're currently working hard to get all these features in and working in the game. We're still not even in an Alpha state, but we itched to tell you about the game, that's why we've decided to announce it now, even in this early stage.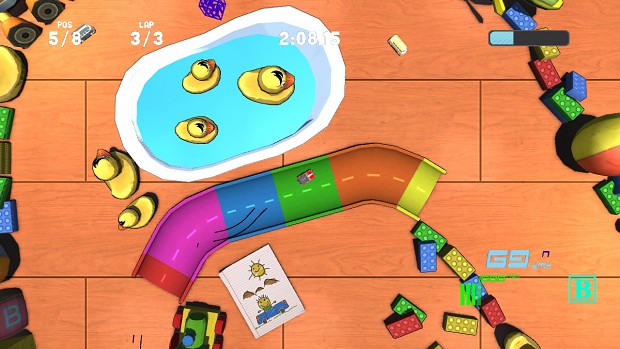 We're more than happy to hear from you guys. What do you think of the screenshots? What kind of features would you like to see in the final game? What are you looking for in a game like this? Do you want to tell us how much you like the game and awesome we are? In any case, don't be shy!, just drop us an e-mail to contact@eclipse-games.net or comment in the forums of the game.