The featured game for March 13 - 16 is here! Get it now!
Game: Super Tower Rush
Developer: Super Tower Rush Team
DRM: DRM-Free, Desura
Platforms: Windows
Featured Charity: Open Source Ecology
10% of all sales generated by this deal will go to Open Source Ecology.
---
Game Description:
Go head to head with a friend in a race to the bottom of the tower! Use magic spells and abilities to hinder your opponent, and to evade their attacks. Local multiplayer is already supported, and online multiplayer is in the works. Top-notch pixel graphics and frantic arcade action for two! What are you waiting for?
"Once upon a time, there was a tower every knight and lady who had a wish visited. Racing another aspirant was the only way for their own wish to come true. The fastest one at descending the Tower would be the winner. Super Tower Rush intends to bring old values back, such as shared gaming experience face to face, even from the same keyboard, although it includes a system to play online with the community and a single player mode to train and unlock game modes too."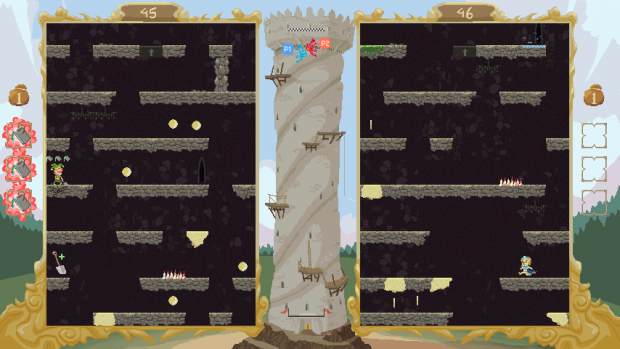 ---
Beat the average and receive:
The original soundtrack of the game!
14 wallpapers based on the game's characters!
The top three contributors will receive special rewards!