and ... if bright is not your thing the Basement also has you fighting for survival blasting the "unwanted" inside the storage areas or under ground in the dark and dingy animal tunnels.
With random path selection you never know whether you have to fight and move to high ground (air con vents) or go low (animal tunnels).
The Basement is like 3 maps in one !
Air Conditioning Ducts
Inside the Air Handler with a few Jacks minding their own business ...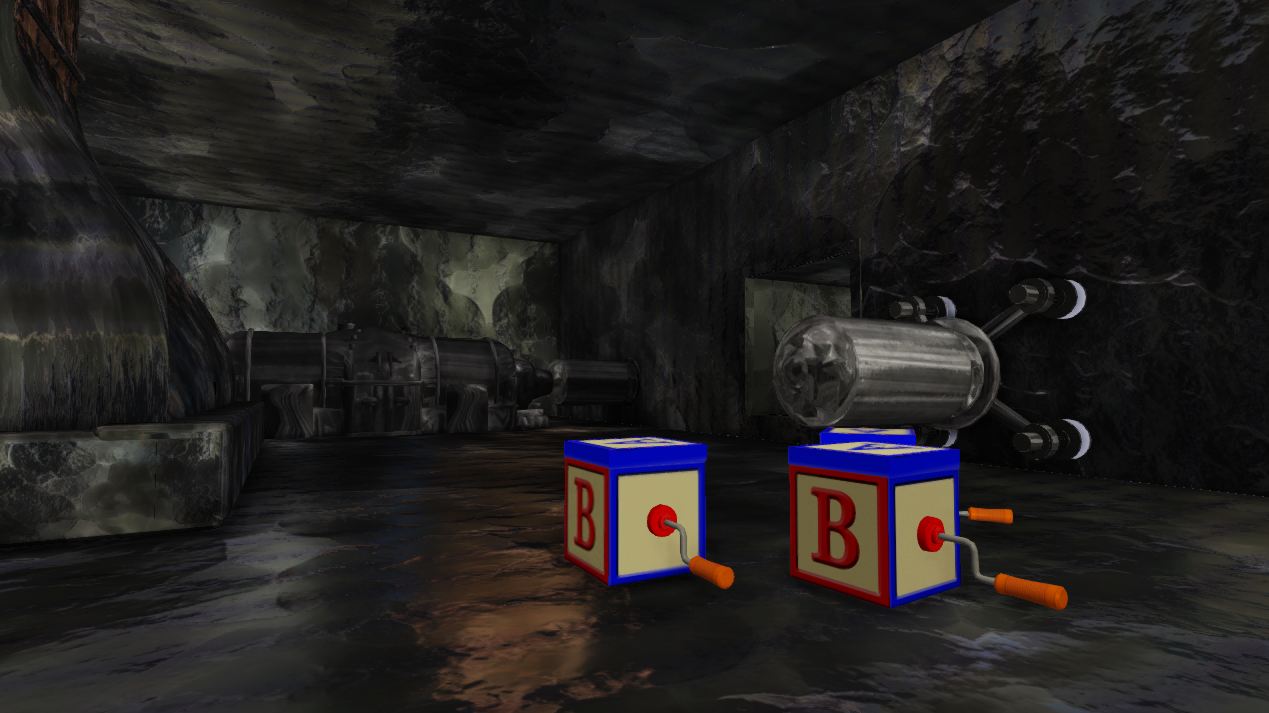 One of the ducts situated in the ceiling.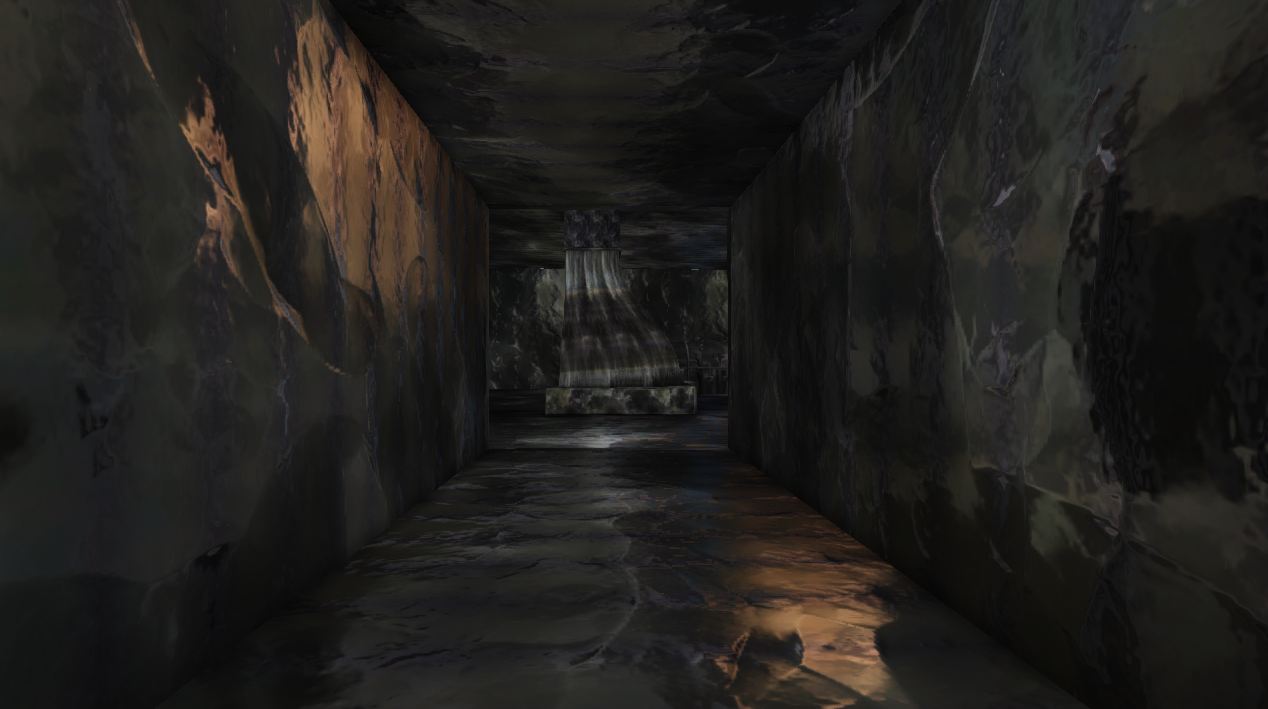 The Storage Areas
Looking down off some crates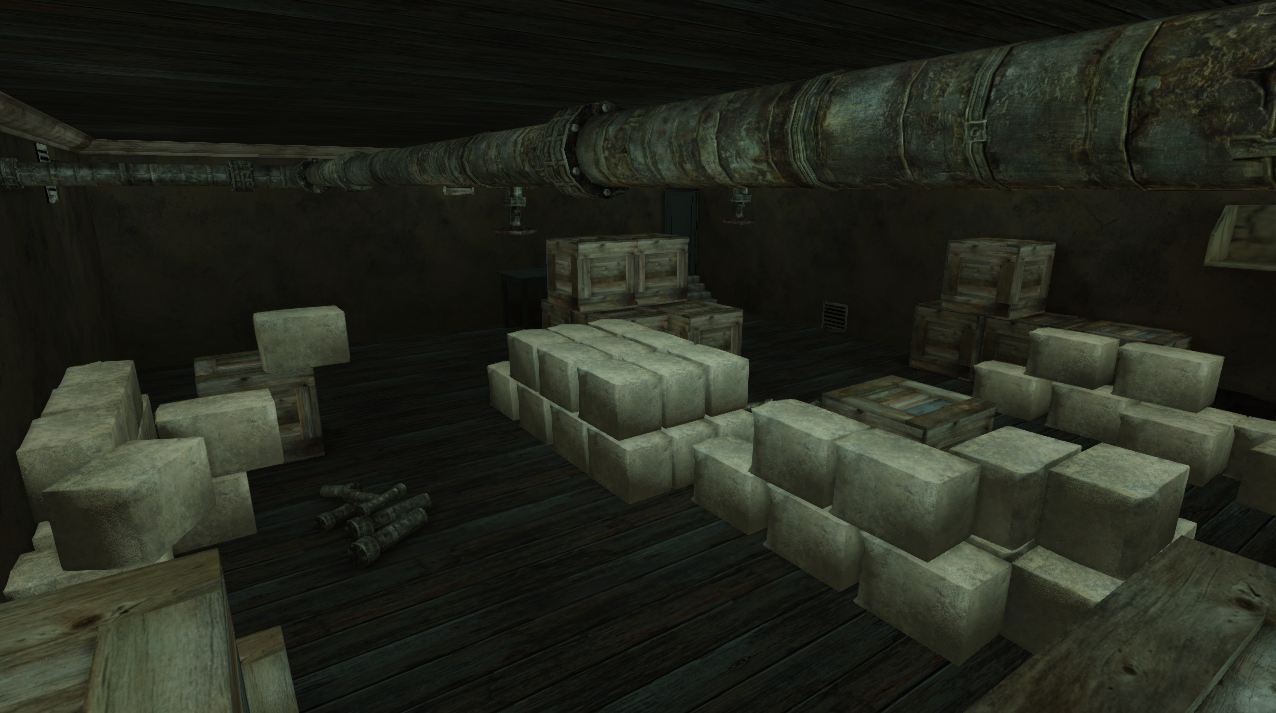 Inside the back storage room from the air conditioner duct exit.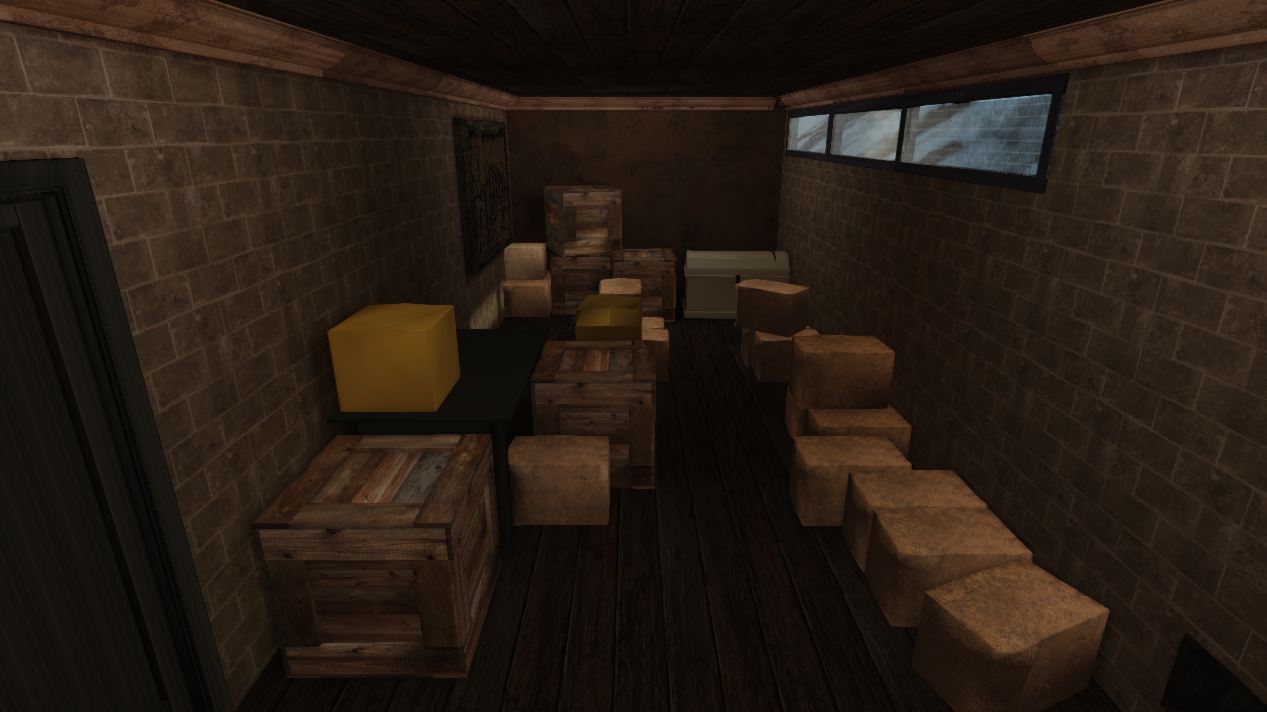 The back storage room looking back to the air con duct.