Hurray! We have finished the final level for single player mode. It was very long and hard work. It took us a lot of time to balance and test all of the puzzles. A 2 years ago we made little sketch of this level: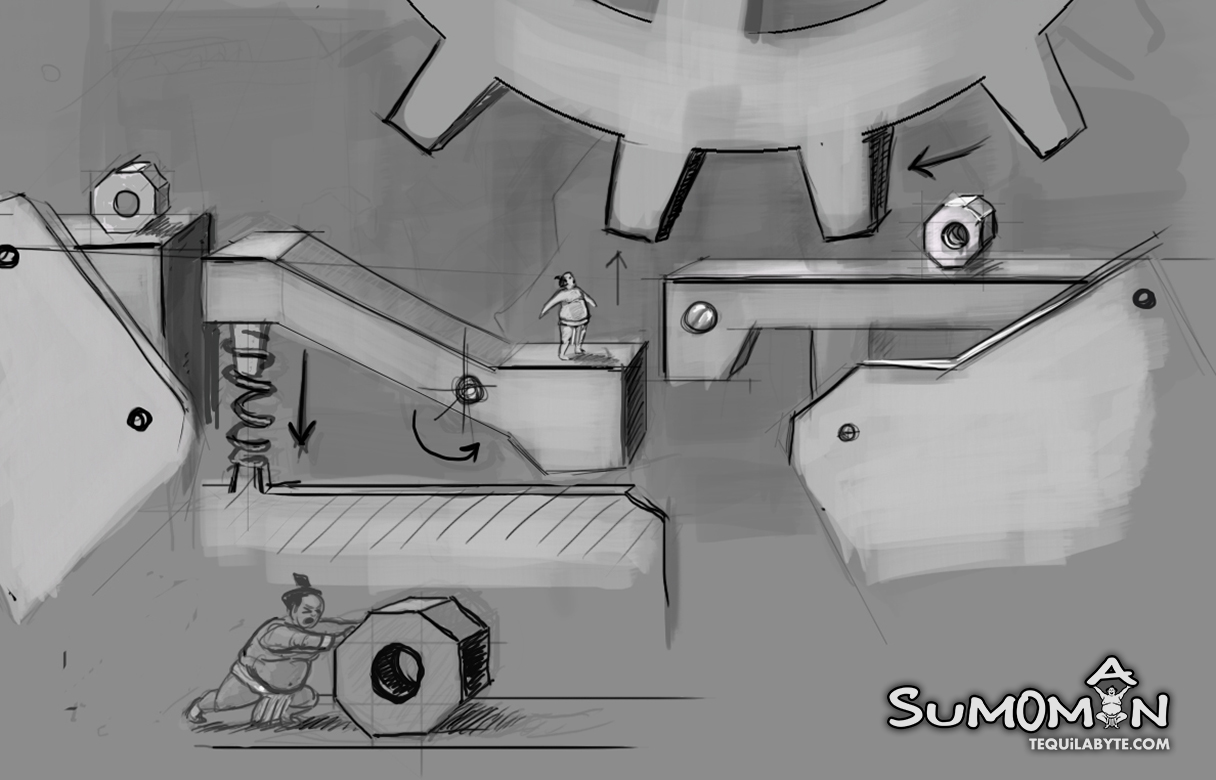 Sumoman is a victim of some kind of reducing spell (remeber "Diminuendo" in Harry Potter?). And somehow he get to the Japanese mechanical watches - Wadokei.

First of all we made mockup of all of the puzzles and whole level geometry. Here is the screen:
After it we (actually, all of it was made by one man) made decoration of the level. It is a huge level, check out the size: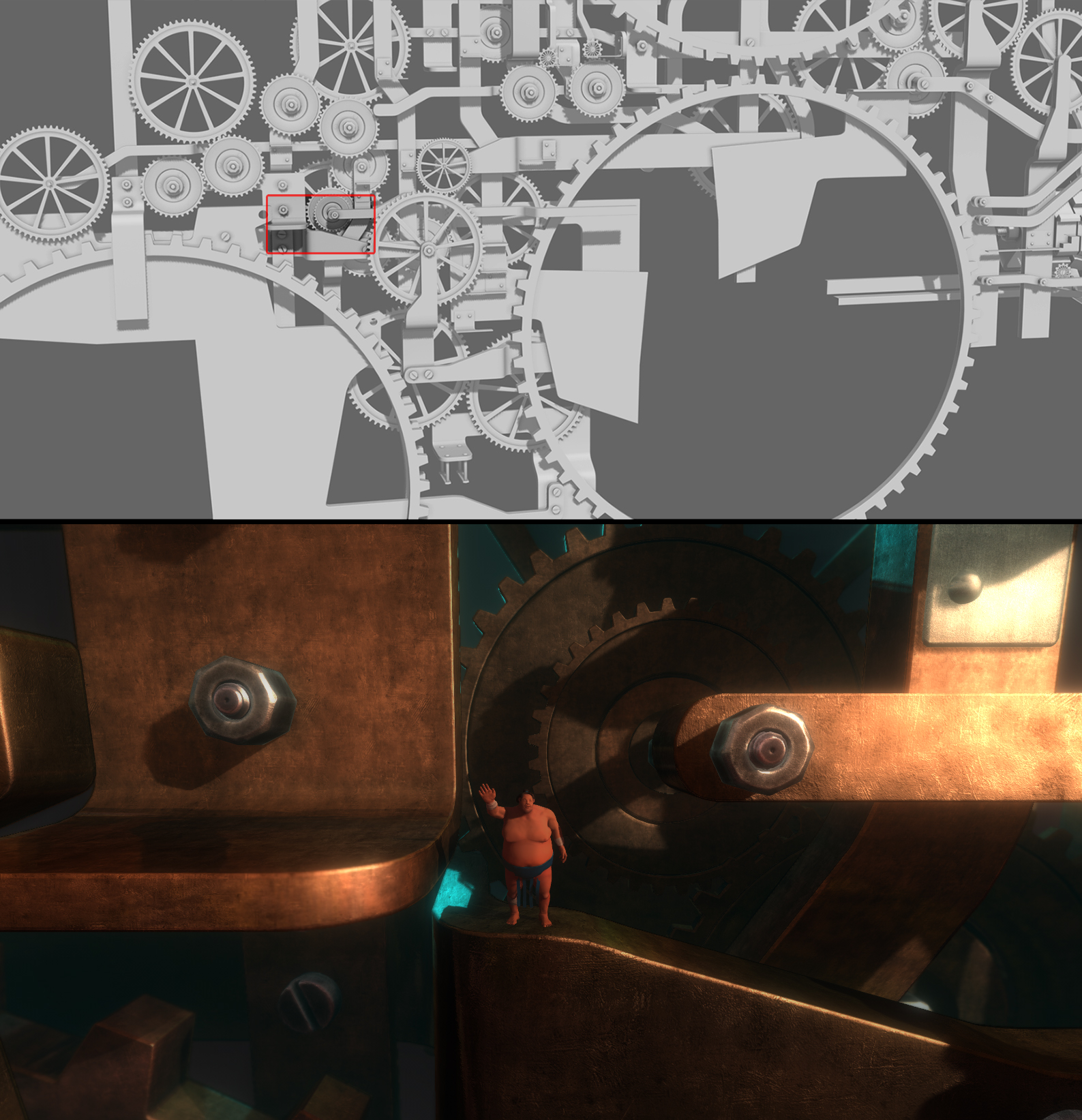 It take me 15-16 minutes to complete it. And my friend, who played this level first time spend about 50 minutes to complete it.

For this level we have to make very detalized objects. For example we did screw-thread by geometry: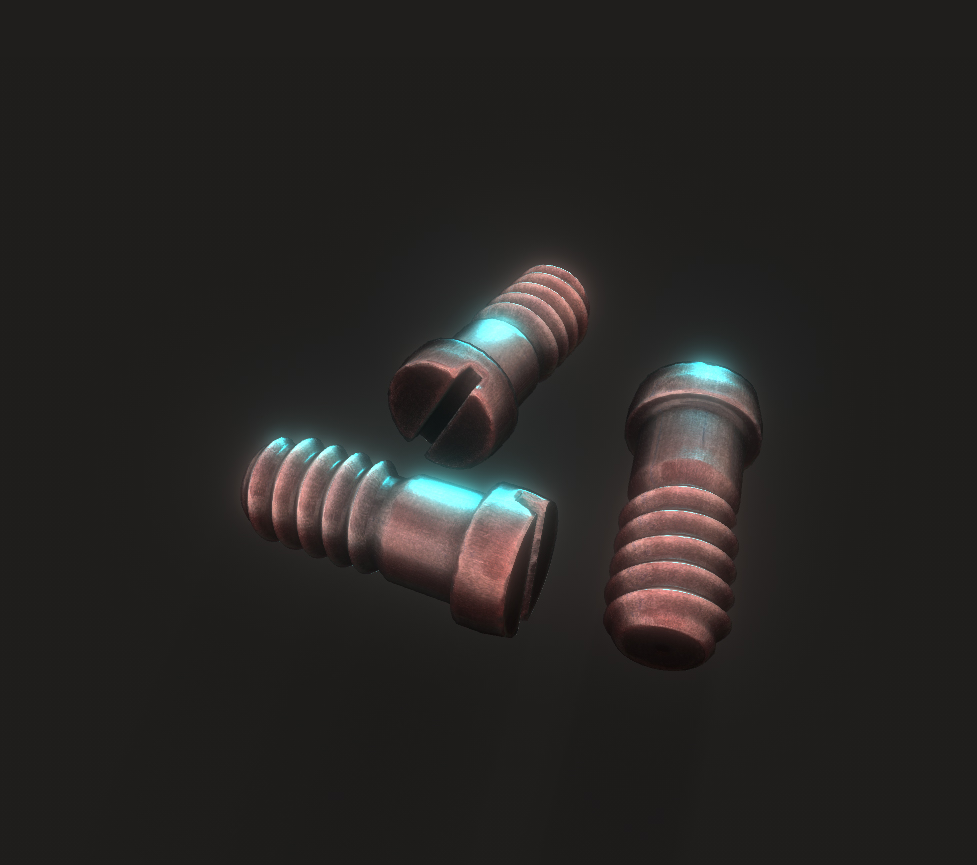 And finally, here is the nice video of one of the puzzle. Honestly - it is not the most hardest place.
There are a lot of work still. We need to make a lot of storyline cutscenes and some levels for split-screen mode. So we decided to try crowdfunding campaign for this game. Now we are looking for audience and any help in promotion of our game. If you want to help us - please contact us here or at our FB page:
Facebook.com

Facebook.com
Twitter.com
zagniy@tequilabyte.com