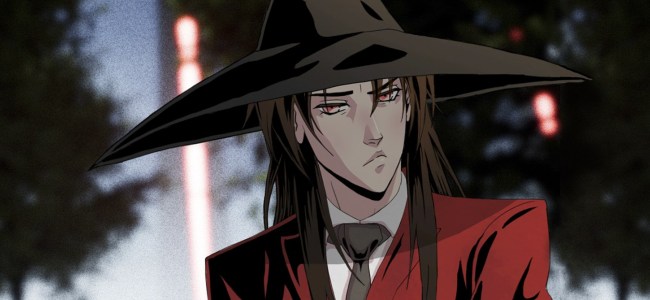 SUMMER GAME DEV UPDATE
Posted on August 14, 2019 by Malcolm Pierce
Hey everyone! It's been a while since we updated y'all on Crimson Spires and other Woodsy Studio goings-on, so we thought we'd put out a post on how summer has been going for us. First off, it has been very hot and very humid. There's a lot of great things about living and working in St. Louis, but the summer is definitely not one of them. Not for us, and not for our studio's dog, a husky who dramatically changes her opinion on walks for three+ months out of the year.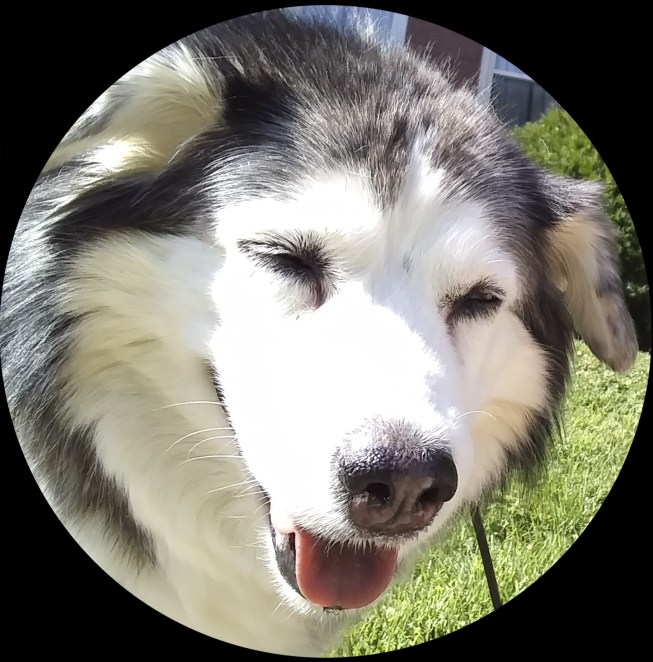 Other than that, summer has marked a slow down for us, which brings me to leading with our biggest piece of bad news. Crimson Spires has been delayed until 2020, likely closer to the middle of the year than the beginning of the year.
This probably won't come as a surprise to anyone following the project, as this is very clearly our most ambitious game. When we set out with this project, we thought that we would end up expanding the gameplay scope (to include 3D exploration) but have a similar-sized script to our Echoes of the Fey titles. We were incredibly wrong. Currently, the Crimson Spires script is approximately as long as Echoes of the Fey: The Last Sacrament and we haven't even written 2/4 paths. The paths in this game are considerably more unique than anything we've done before, so we're probably looking at a script close to twice the size of Last Sacrament.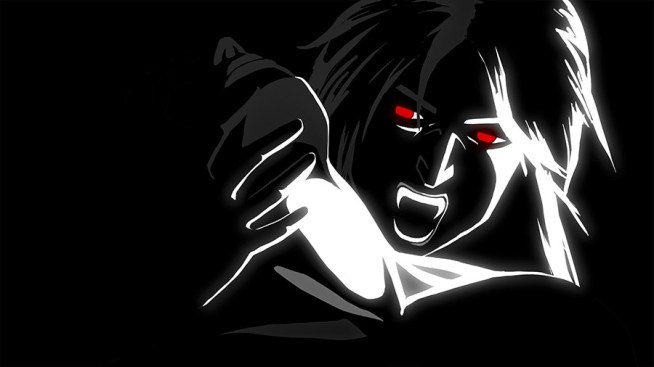 We've also hit other difficulties. In the past, we released an average of a game a year and now we're at slightly over the one year mark for Crimson Spires. Our quick turnaround wasn't just about getting money from releases (although that was a necessary factor), but also our own fickleness with projects. We work hard and then we burn out–typically after about a year. That happened, and it sucks.
Finally, we both found that we needed to find other financial support for our studio beyond game sales. A few things happened. First, we didn't release a game this year (duh, that's a problem). Second, changes were made late last year to the Steam algorithm for recommending games to users. This has caused a rather dramatic reduction in views and wishlists for indie developers across the board. Naturally, it hit us hard as a studio that really relied on Steam sales of back catalog titles.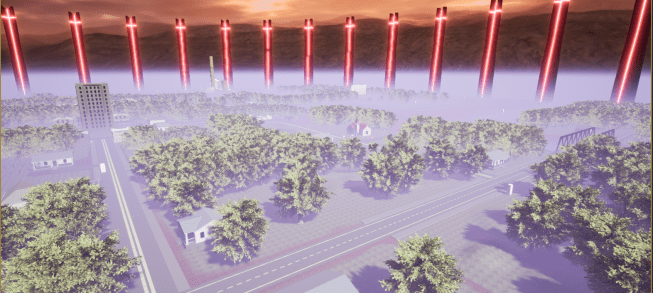 The growing 3D landscape of Crimson Spires in UE4
Here's the good news: we're not done. You'll notice we're not cancelling anything, just pushing it back. And we hope that it will be even better for the delay. To help support us, Malcolm has been teaching game design at a local university and Jenny has begun a full-time job in web development. This is going to slow us down, but it's also going to give us the resources to make Crimson Spires even better. We'll be able to ship with more voice acting, for one thing. And we're not too proud to admit that we'll use some of the extra money on assets that can improve the world of Bataille, Missouri. We always tweak any assets we buy to fit our game, but it's especially easy with a game set in (relatively) modern day in a (relatively) realistic style to find useful ways to speed up environmental development.
So, what have we done recently? The 3D world of Bataille is considerably more built-out and explorable. Julian's path has been almost entirely added into the game project. Maddy's path is halfway written. New art for new characters has been deployed on the project, some of which we've scattered throughout this post.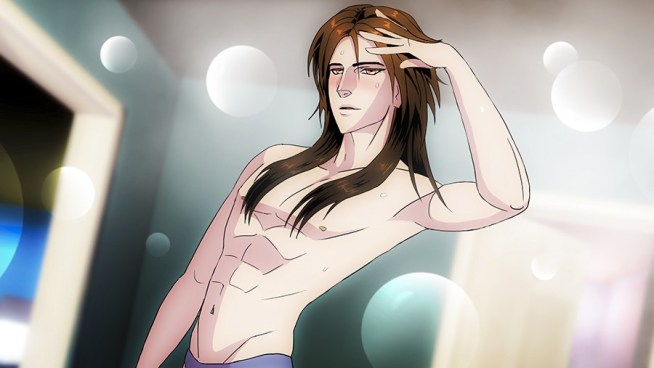 And we've also made sure to start taking better care of ourselves. Jenny's new job allows her to treat working on Crimson Spires as more of a passion project and less of a piece of work she has to finish to keep the lights on. Malcolm took a quick breather this week to participate in the UE4jam, a four-day long game jam put on by Epic Games. You can see his game here. Both of us know that if we stay burnt out, we won't be able to provide the story and experiences we want to.
We pride ourselves at Woodsy Studio on finishing games. We don't start something and just let it wither and die. Crimson Spires is coming, we just ask for a little patience while we make it the best vampire/serial killer romance about late capitalism in the Midwest that it can be.