Greetings MechWarriors, and welcome to our second-ever Development Update. Last time you heard from us, we discussed revisiting pre-production, which was necessitated by changes in the scope and nature of our project. Check our old ModDB page if you missed it. Since then, we've been hard at work building the foundation of a whole new game in Unreal Engine 5!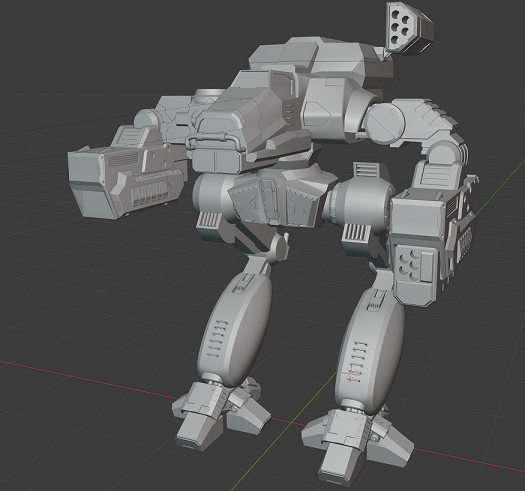 Work-in-Progress Bushwacker

Our work on the standalone build began in earnest in late June, with pre-production winding down shortly after the previous Development Update. The code team set to work to create a minimum viable prototype by the end of August. First came the basics of a functional multiplayer game - things like networking, movement, and a rudimentary main menu. Then, piece by piece, it became something more recognizable, albeit with everything in placeholder form.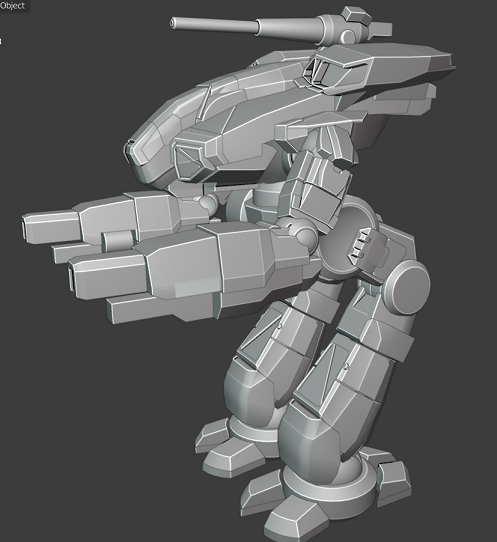 Work-in-Progress Marauder

We created basic but functional weapons and damage systems, sensors and targeting systems, respawning and game mode systems. We got our vehicles implemented in the new engine, and made them usable in-game. Eventually we implemented our first 'Mech, the Bushwacker, fully animated and playable. Six weeks into our prototype sprint, the pieces came together enough for playtesting to begin, our most significant milestone yet. By the time our planned development sprint concluded, its goal had been achieved and exceeded, having recouped over a year's worth of work on the now-deprecated mod in a fraction of the time.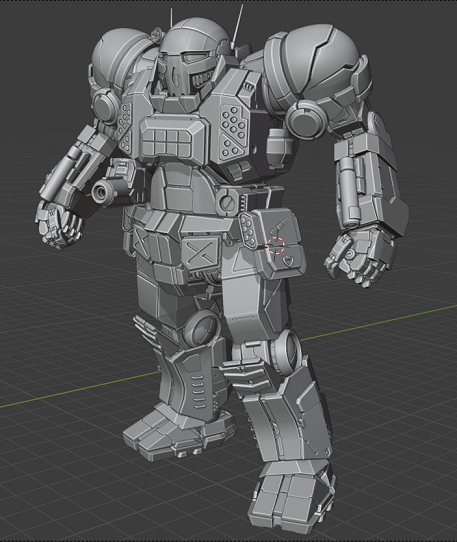 Work-in-Progress Atlas

At the time of writing, nearly all game systems are implemented in at least placeholder form, save for ammunition and heat. From here on out, we'll be working to make our pre-alpha prototype into something more representative of our intended designs, and polishing up our content so we can show more of it off to all of you.
---
That's all the development news we have to share for now - here's some tidbits unrelated to development.

As you've probably noticed, the name changed once again. Many of us felt "Living Legends 2" was a little lacking without the main title "MechWarrior" in front of it. In the months following the decision to go standalone, we discussed and debated myriad alternatives. The subtitle "Armored Combat" stuck out among the rest, invoking both the source material and the gameplay itself.

We're working on building our online presence, but we do not yet have a full-time social media manager. If you're on Twitter, follow us there for some sneak peaks!
Back in July, two of our lead developers made an appearance on the legendary No Guts No Galaxy podcast. Phil interviewed us about the story so far, and our ambitions for the future.
Lastly, we've been approved for Steam partnership! Steam has been an incredibly helpful tool for facilitating internal playtests. However, our store page is staying hidden until the game is ready for open alpha testing.
That concludes this Development Update! If you'd like to follow LL2 more closely or ask us about the project, be sure to join the community Discord server.