Hi Space Pirates!

I have been very busy the last months (as you can see in the dev log) working on this game and i have to say that it is in a very good shape. Half the game is in an almost ready state and the other half is getting better and better by the minute. Give it a try: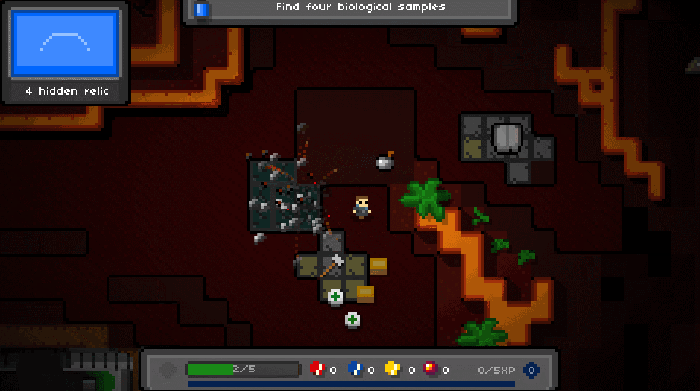 You can play the first 7 story missions as intended (the game might break after those). I have not done a new balancing pass but it is already a lot fun to play. The story is fully embedded (including an intro and outros) coming with a the new dialogue system and goal system. I worked on new enemies, fintuned the combat and riddles and improved the performance as well.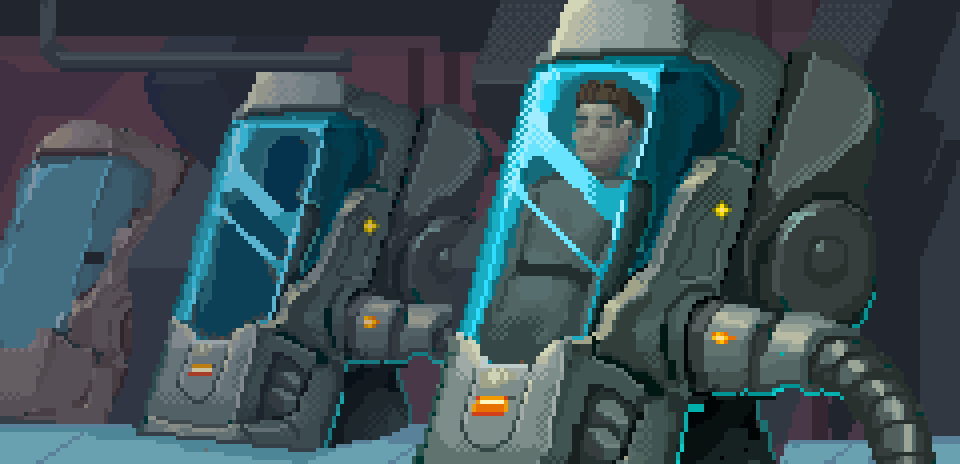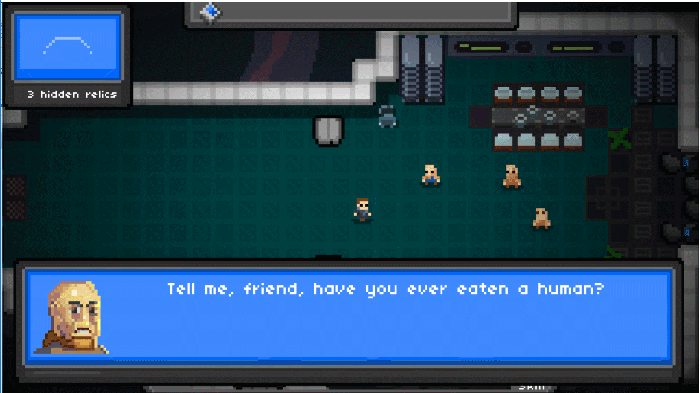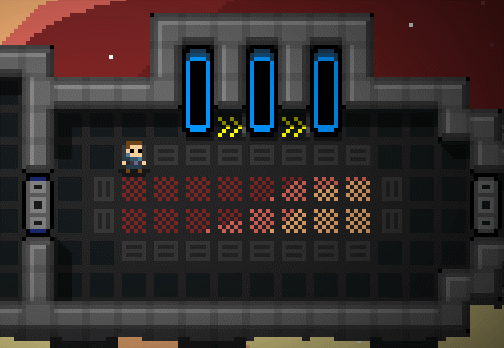 The shop has been finetuned as well, offering updates for the player or for her/his ship. All weapons have been finetuned.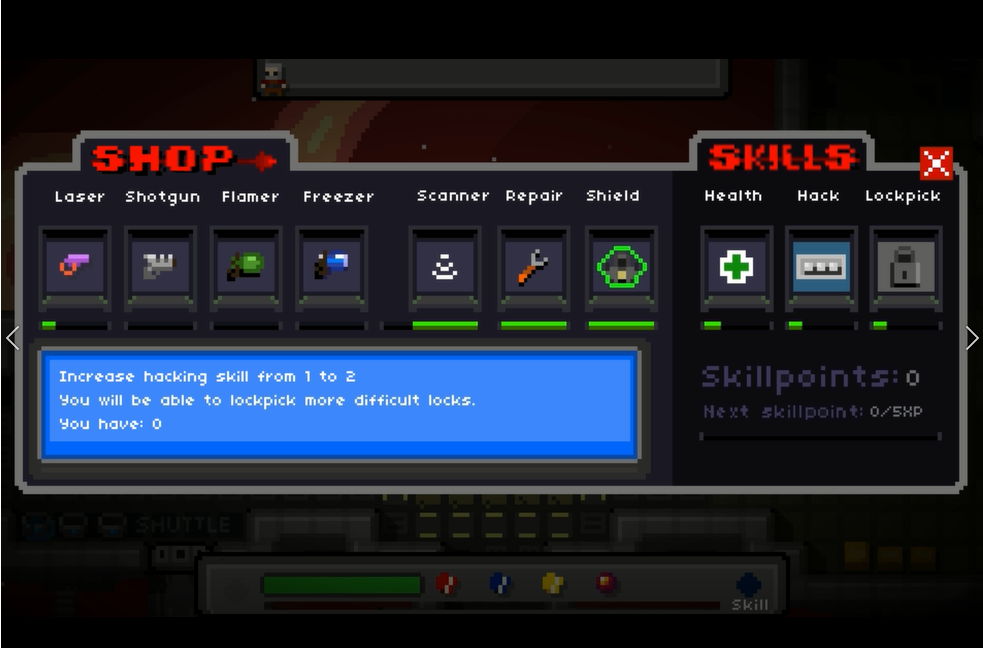 Gamepads should be fully supported and you can change the keys if you wan to(you have to configure them in settings though).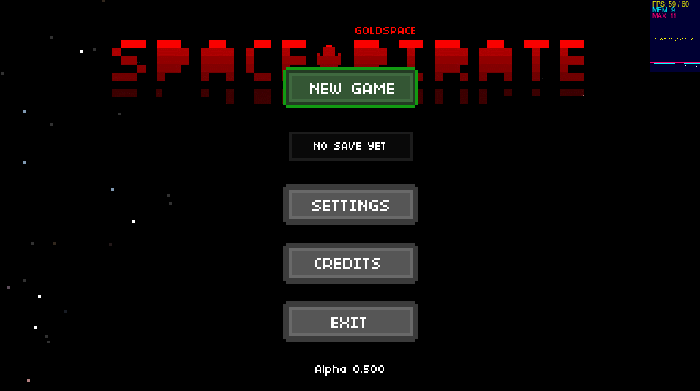 Saving has been fixed as a very important feature. The game auto saves on each level start and will restart the level automatically when the palyer dies. No need to go through a boring "you died" screen anymore. I also added checkpoints to bigger levels so that the player does not have to replay the whole level when dying. This decision is based on the fact that this is a strorydriven game and it becomes repetitive if you replay story again and again.
I also decided on a final name. The game will be called Goldspace fitting the story direction and concept much better. I will keep the name Space Pirate as a work in progress title for this site.


The starmap is working in a basic way and i will add more secrets and mysteries in the coming weeks.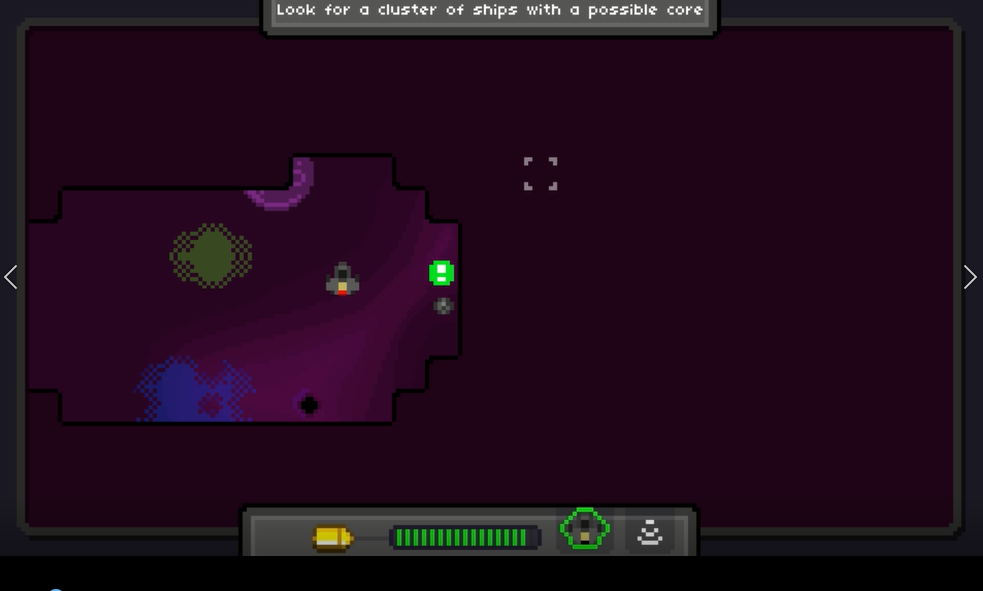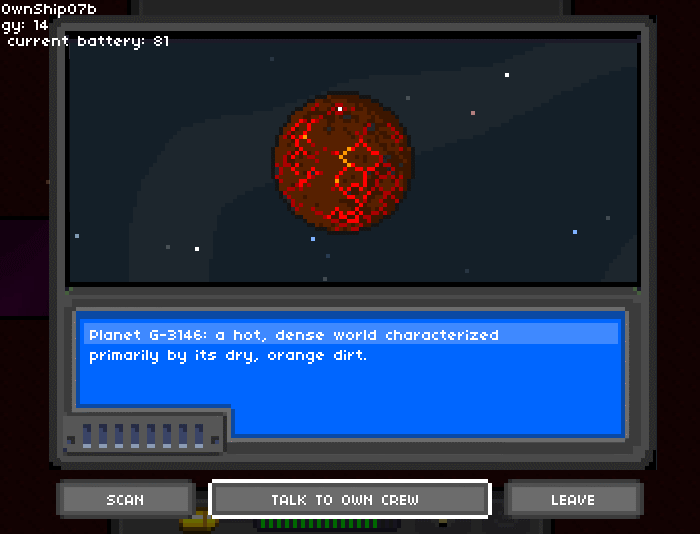 Please share, comment and let me know how you like it!
Thanks,
Bombini