In fact,I have something more to discuss. Hope that doesn't bother you.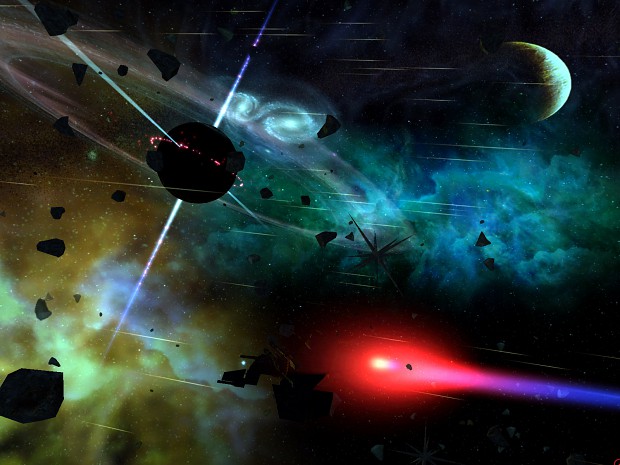 1.The step of difficulty.
I had some try on discovery and found their solution is to have simple low rank missions and ridiculous(I mean hard and crazy,think that's what you want) high rank missions with gunboats and cruisers(the cruisers are not recommanded as they're just some stationary weapon platform,and the
gunboats are awsome in missions as they're powerful enough to kill you and small enough to be in asteriod fields) And their capitalships are deadly armed and heavy armored,which is usually rank 21 or 22. The mission reward is from 1,000,000 to 2,000,000.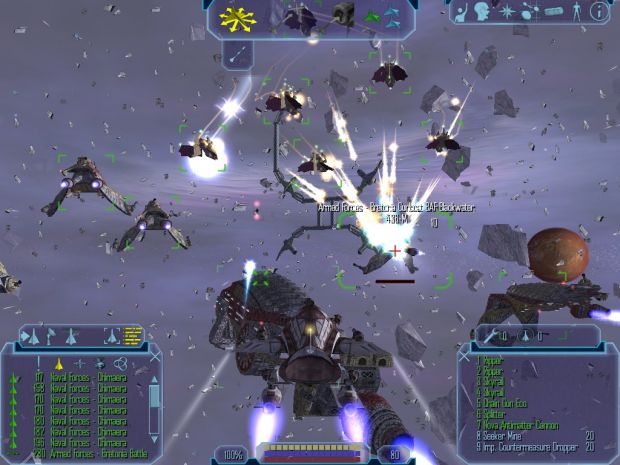 My suggestion is:
Mission level up to 100(not 43,if possilbe),that means you will have a more accurate and diverse difficulty step. Along with that,you need to have NPC rank up to,may be 35 if possible.And I think gunboats mission is quite a considerable idea as it gives us challenges.The missions now in CF is quite easy due to powerful equips of player fighters.And,maybe I'm the only one who isn't able to get mission in Coalition and Kavash regions.Though they're powerful enemies,but no missions against them.
It's awkward that you realy have a hard time when you just begin in New York and it becomes easier once you've sold some pods and get a cheap black eagle and CID EMP guns. So what the beginners are complain about isn't that CF is too hard but the beginning is too hard.And what I am worried about is the later period mission is just some front cover as I usually block a jump hole with Iteron and get over 20millions from pirate pods. So I just forget about the missions.
The missions need to be diversed carefully so that whatever rank the players are ,they can have good mission experience.We also need some super missions (maybe over 10million reward and hard enough for over 5 or more high rank players,that just an assumption,what really comes depends on the balance). If possilbe,we may have some escort missons and other kinds.
2.The pods-game spoilers.
Now they're too valuable,which makes us all after pods,but not missions,mining or trading,and only the pods are quite valuable,with no other similar lootable loadout. On the other hand,you can now only sell pods to houses. I doubt the number of traders still there despite using a freighter for collecting pods.
In short,it makes you only do selling them for ranking up,sell them only but no other goods and sell them only to the 5 houses. Isn't that some kind of fate? That's realy some RP spoiler which makes all the players one role-pods hunter hired by houses. So we need muti-sources of imcome.
3. The middle periods
As I've suggested you giving up pods,which makes the players jump from beginners to trillionares,the middle periods between the beginning and the later period should now occur.Then what should the players do for fun during that players as they can't stay killing Li Rogues more or just go after the Dam'Kavash. So the fun of this period should be carefully designed. I don't have a direct answer but I've implied some way out in the other passeges (7.FLhook functions and 1.Difficulty steps. Team missions with good rewards give you corpration. Team combats and contracts provide you another way of development)
4.Global establishments of CF servers
The first problem is the before-launch updating download. Is that 'every time downloading' due to the dynamic economy? I think it doesn't have to be so often which makes no chance of more CF servers and you just need to update it one time a few weeks just like Discovery does. The dynamic economy doesn't have to change so often. That's not the simulation of Global Financial Crisis right?
The second problem,which I think's the most important one,is'why don't you let others establish more CF servers?' In fact, your mod has a high speak amoung players but no local servers for who's not in your local area to play. For example, I've got a PING over 500. Realy hope you could have more custom servers instead of a single official server. We're already a small community and we don't hope it to grow smaller.
5.The capitalships
I know if I say their armor is too thin you'll answer me 'that's due to the balance'. Then what balance it is now. The fighters are just wiping out fleets with their guns even not some bombers or nuclear armed vessels. So what I see is that you're keeping some balance in favour of fighter pilots but not the entire game. I understand that most FL players are crazy about fighters and fighter combats are brilliant. But fleet-combats could also be brilliant if you have a diversity of ship classes and weapon classes which I talked about eailier. Freelancer is no longer a fighter game but now a space game of muti elements which you've contributed. I'm saying,we can no longer dwelling on the glorious past of heroic fighter pilots. We should now focous on team work,role playing and the complicated space combats.
The discovery capitalships are too strong,I think. Though with likely arms CF has,too heavy armor in Discovery. For instance,one gunboat in Discovery,relatively has the armor of a dreadnought in CF. However, CF CAPs' armor is too weak that they're usually easily destroyed by fighters before they could contribute their heavy fire power. The battleships are reletively ok,but crusiers and gunboats are really terrible. A gunboat never matchs over 3 elite fighters. So they really need to be armored a bit but not like the Discovery does. If not so,what's the meaning of buying it in the first place. That's what people will think as they're always evaluating the investments and the profits.(By the way,the new ships' over 6million price and a below 1million black eagle raise the same question though players will finally buy a new ship as it's stronger a bit but not that worthy due to the difference of price.)In short,they need to have practical surviving ability or players will never fly them.
There's also the 'asteriod fields-capital pass' problem. I think i've figured out what the problem is.
When something collide with the ships or something just explode beside them,they change their direction too much. I found that when a cap strikes into an asteriod in Discovery,it just flys backward a bit with mere change in direction which has a counterpart in Crossfire. I've no idea whether the ship mass in CF is too small or the strike force is too strong as you're the one who designed it. So when fighters just collide with the capitalships,the caps become junks for you can never aim well when your battleship just keeps rotating lol. So you should take care of that.
As to the asteriods.The first solution is to make floating asteroids as a lot of mod did before,that's the amplified version of little space rocks. Another solution is to increase the basic speed(100<180,player version ships only,and NPCs' should be about 60<100) of capital ships and the space between asteriods. The advantage is now the capitals can pass asteriods with a lower speed but not the 450 cruise speed in asteroids which makes them less likely to strike into the asteriods. And with higher basic speed, the boring docking sequences and incapability of catching fighters can be relieved a bit (I realy think you should give capitals at least a very low performance cruise disruptor and they should be caught by something too).
The capitalships weapons should be in their right place but not some misc equip window. Is that due to the technical confusion of fighter weapons and cap weapons? Then the solution may be more weapon ranks. At least,dicovery fixed them by power usage and classification.
The capital mooring point selection is another serious problem. As I know, many bases have false or improper mooring points making capitalships rotating, rarely with a successful docking. That problem needs to be solved or it will appear to be a big joke.
And it's really awsome now you have the zooming view. Thanks for that.
6.Highly detailed classification and diversity of ships and weapons.
It doesn't mean only the ranks but also the kinds of ships and weapons.
As to the weapons,diversity is quite important. The bombers should have short-range bomber guns even there're powerful topedoes as players can choose and may develop their own strategies but not designed by modders. As I mentioned DOTA of Warcraft III,a lot of strategies are not designed by the author but invented in real combat by players. That's why I'm encourage you to make diversity.
The same to the capitalships. Now we only have topedoes,forward guns,flak turrets and defence turrets. And we don't have a pool for gunboat and cruiser weapon selection. In that field, dicovery did some work as they have some'battle razor,missile turret'and so on. That blank need to be filled in too.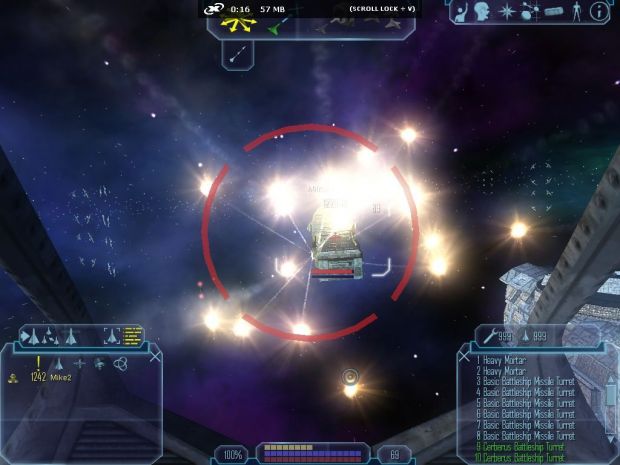 Another advice is the differentiattion of anti-capital turrets and anti-fighter turrets. The later should have high refire rate,then it will be effective and specialized,but not the all powerful battleship defence turrets we have now. And the battleship guns're too vulnerable to radiation,as a result causing high repairing fee which's far beyond other equips. So give them more hitpoints or just make them depreciate much more once you've bought them. And please don't forget the Snipers,that should be fun. If possible,area effective weapon as well(especially convinient for high ping player,makes them a support role)
As we've talked about new ship types, It also contribute to the new game experience,team work and role playing,which is the feature of today's game. Along with the diversity of weapons,it will bring the players a whole new freelancer and the PVP ONLY,sole development,single freelancer gaming should be a past time. Corprating with others is always more interesting then pvp or shooting down npcs alone. And is repair ship possible on the battlefield?
We should also put some emphasis on the complexity of manipulation of all these weapons. When the manipulation is complex, people tend to be more focused on it and less likely to be tired of it. My suggestion is that a capital ship should still have their 'launch missile,mine,cd,topedo,cm' buttons for some special use.That keeps one busy during a fight and makes him happy.

7.FLhook function extension.
I'm aware of the pvp reward and punishment conducted by FLhook now. So what about piracy, team battle reward and punishment, player contracts like delivery and escorts? If any of these could be possible ,the game will be really alive as it even has the feature that most games don't have today. I presume they're possible by cleverly use of FLhook' s functions. Once they're possible, they FL community can actually grow to a size that we've never imagined.
I soppose that the NPC cargo scan could do something about the RolePlaying ID such as a pirate ID's being caught by a police leading to a police siege. The FLhook should do something as well. A high rank player without an ID should be destroyed immediately after launch and notified of his violation. Killing and alliance amoung players should also be some how related to the IDs by FLhook(I haven't figured out how to make that part practical) Another assumption is wingman according to IDs. Not sure if that can be a FLhook function.
8.Publicizing of CF
We also need more videos on youtubes and other sites. CF has a highly improved graphic,however only known to FL players now. Some shocking videos're quite needed as what Itano Circus did. Though they didn't do such a lot work as you did,but with a well-known video and a lot of us was attracted by it. He made a 'Freelancer alive' Then we're going to give them a 'Freelancer Evolved' to fully demostrate your work to the public. That needs the active corpration of the servers players and good directors.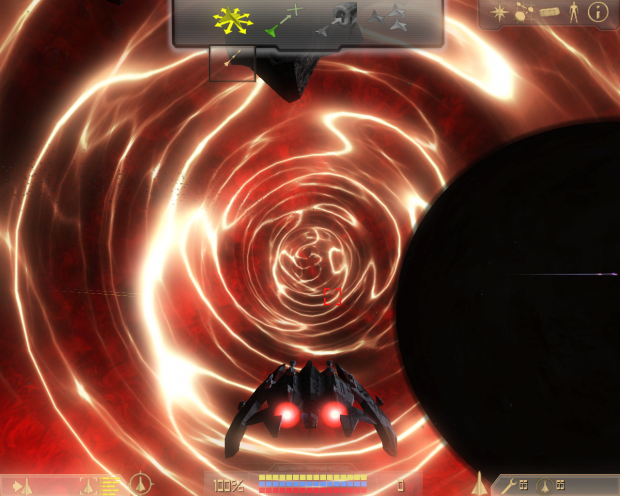 9.Focousing development
I'm also looking forward to the new chapters of CF missions. However,this is after all an online game. No matter what master-piece it has in single player,it won't change the multi player experience. What keeps the player and keeps a mod alive is its fun online-game experience. So I think your team should pause the development of new chapters a while and focus more on the online part.
10.Establishment of independent game folder
Dicovery has just done that work. We CF players're doing that manually, which appears to be quite inconvenient since it's now a whole new one from original freelancer.
On the other hand, we should totally get rid of Freelancer mod manager as many non-Freelancer players not quite familiar with its functions which lead to misuses and false installations. So we need an independent installation to make it easier, which may lead to a larger CF population.
11. Clearer Font

The font we're using now is quite cool but with a significant defect as I'm usually unable to tell a '6' from an '8'. It causes false comprehensions of these figures which definitely mean a lot to players. So, I hope you may use a proper font.