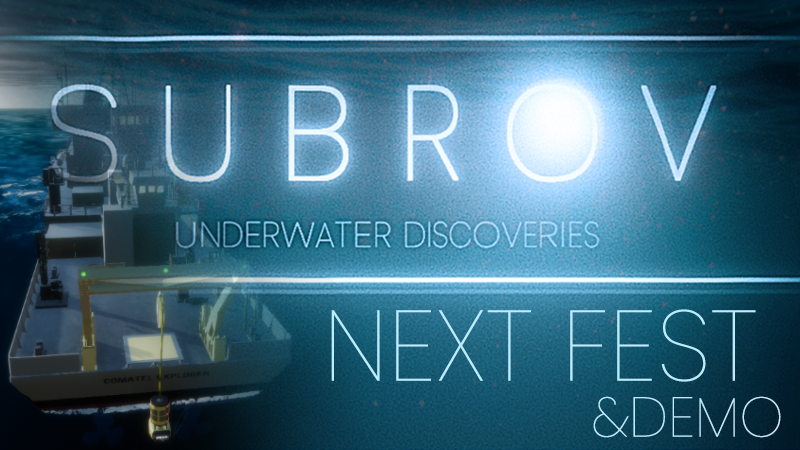 subROV is participating in June's Next Fest! we've prepared a demo which will be available for the duration of the Fest (now-jun20th), and we'll be also livestreaming the game twice during the week, in the two first virtual oceanographic livestreams ever made. Since subROV is a game based on real livestreams, this is a very special event for us.
What are you waiting for? go grab the demo! :D
About the demo

The demo is a build based on the playtest from last February. It has bugfixes and improvements, but we've left new features and content out because it is not a playtest, and we'd rather have you experience as few issues as possible (there are still a couple surprises, though).

It is also important to note that the demo is a slice of a work in progress. The objectives in the dives are offered as loose guidance only, aquatic life is sparse, and the Gallery is very much unfinished. We still hope that you'll enjoy it for what it has to offer.

While or after you play the demo, we also encourage you to send us feedback (any feedback!). We'll take your opinion into consideration and will do our best to improve the game based on it.

You can send us feedback in many ways:
Straight from the game at any time by pressing F8,
Through our Discord Server,
Through Twitter,
By email (info 'at' sqr3lab.com)
Seriously, keep in touch! we'll love to hear from you.

Other things to Keep in mind
You can stream and record the game, but please let people know that it is a demo and not at all a finished product.
subROV has a manual! Give it a look if you want a full explanation of how the various game systems work.

THANK YOU!