.
.
.
This ingame screens were taken at March 2012. Our artists spent much time developing the right lighting and tried to reach the aims from our gamedesign department as good as possible. Well we are still in development but our first results reveal that Submerge will have no problems to exist beside End of Nations, Starcraft or any other Real Time Strategy Game.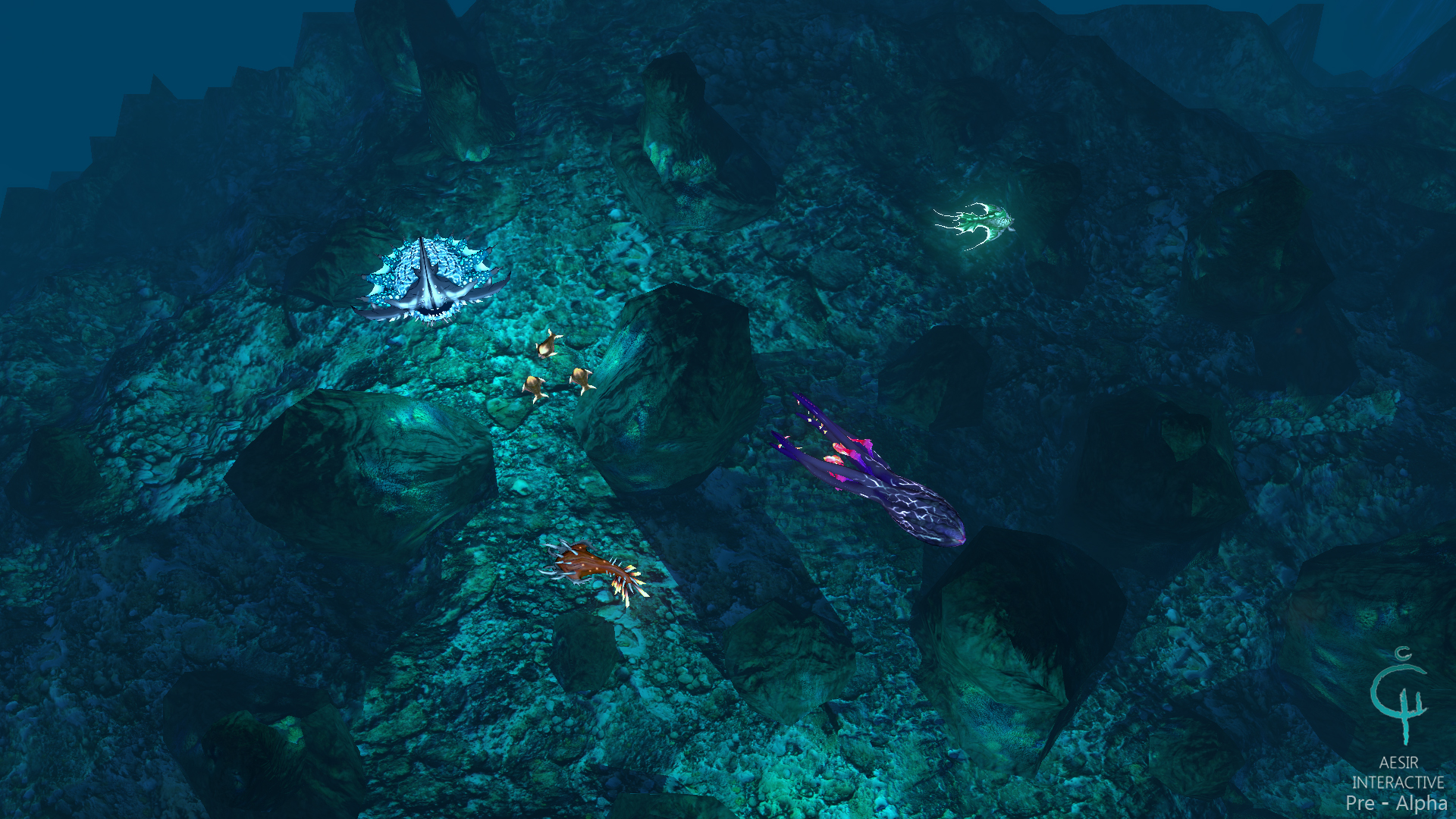 Description: First released ingame screenshot without UI. You can see five different units and a small part of the map. The screenshot was created during alpha tests at March 29th.
You can watch a huge screen at our image section.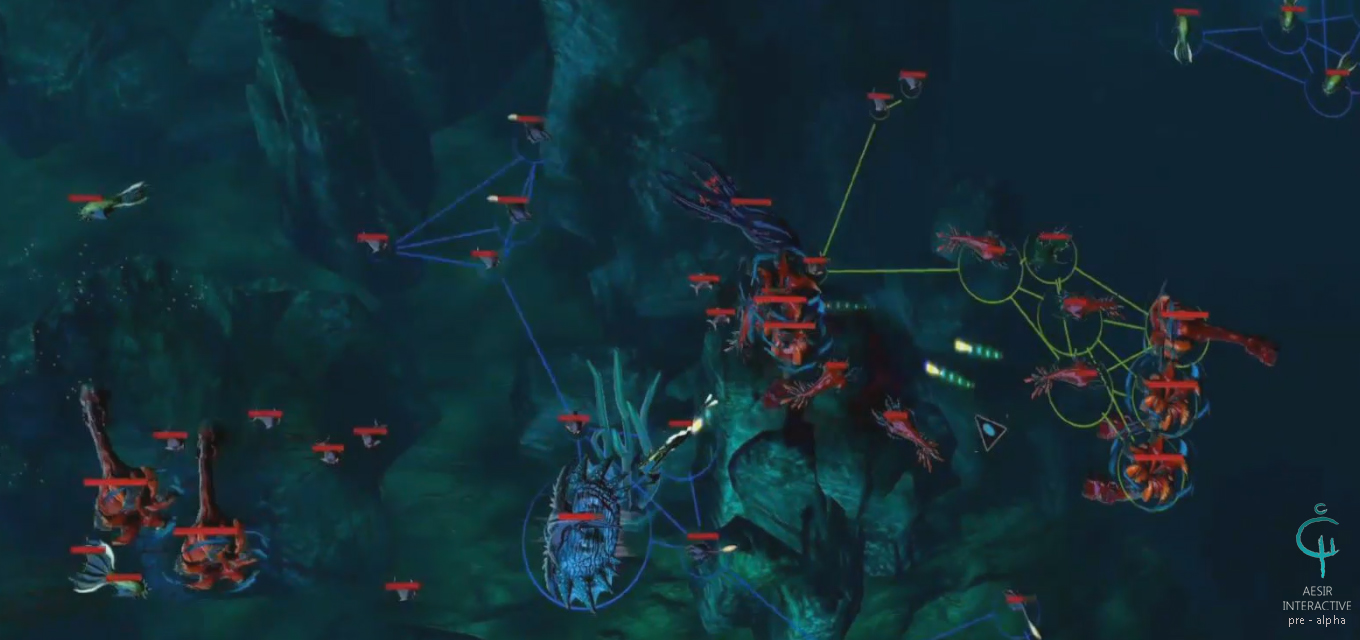 Description: This was a massive multiplayer test with up to 16 players. We also tested the visibility of our connection system.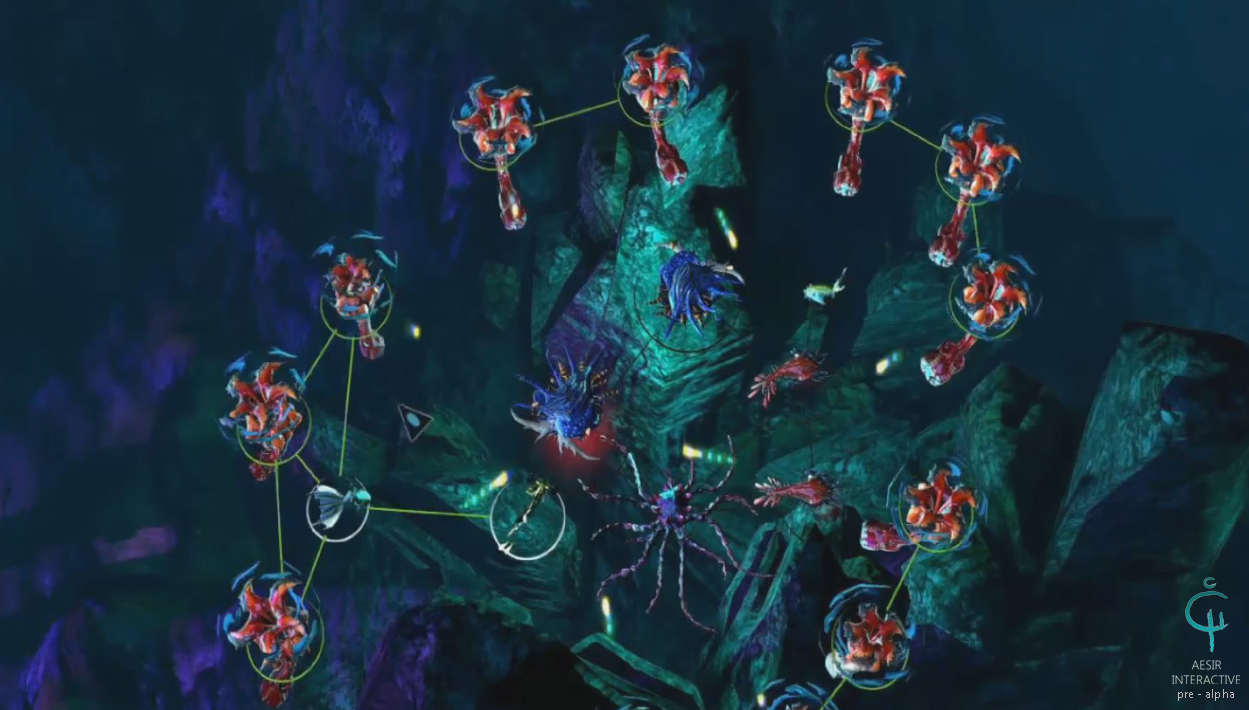 Description: Here you can see a group of different units surrounded by some Bulletors.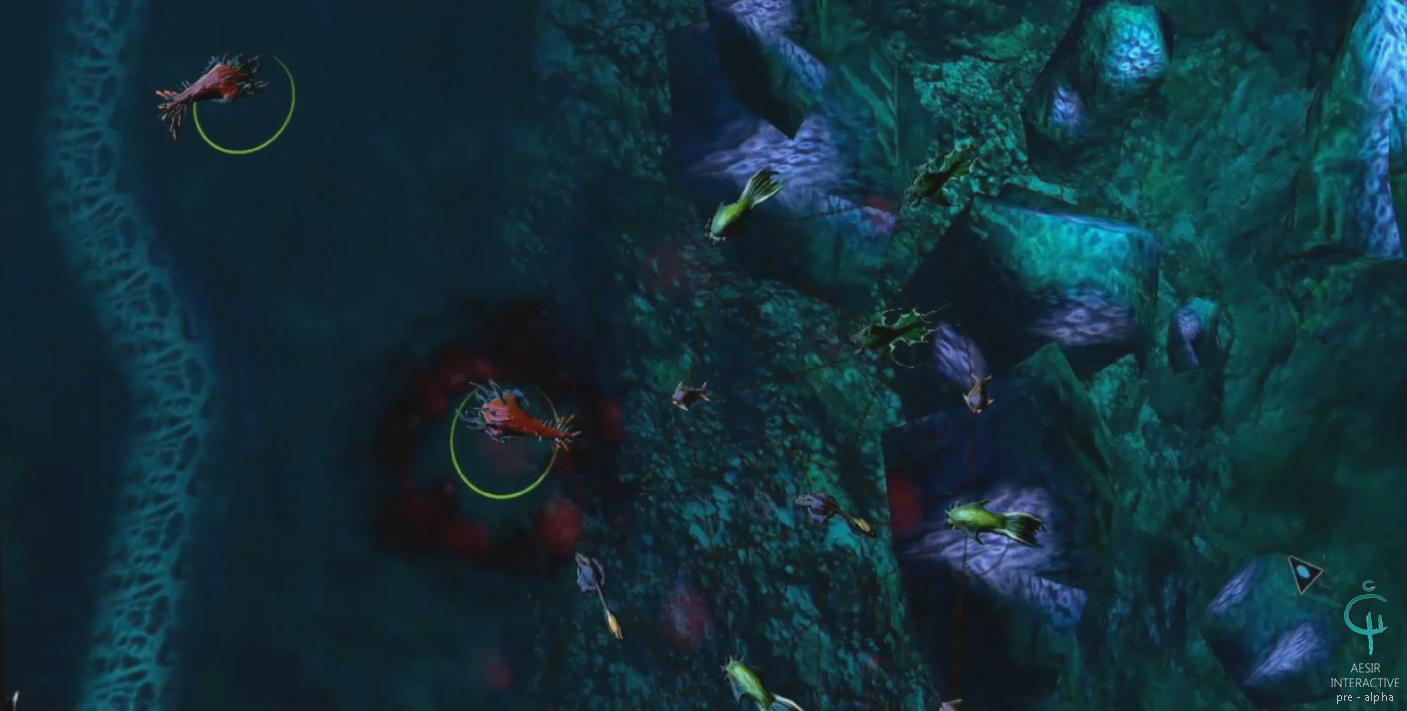 Description: A Berserk tries to get rid of those small nags by using his ability.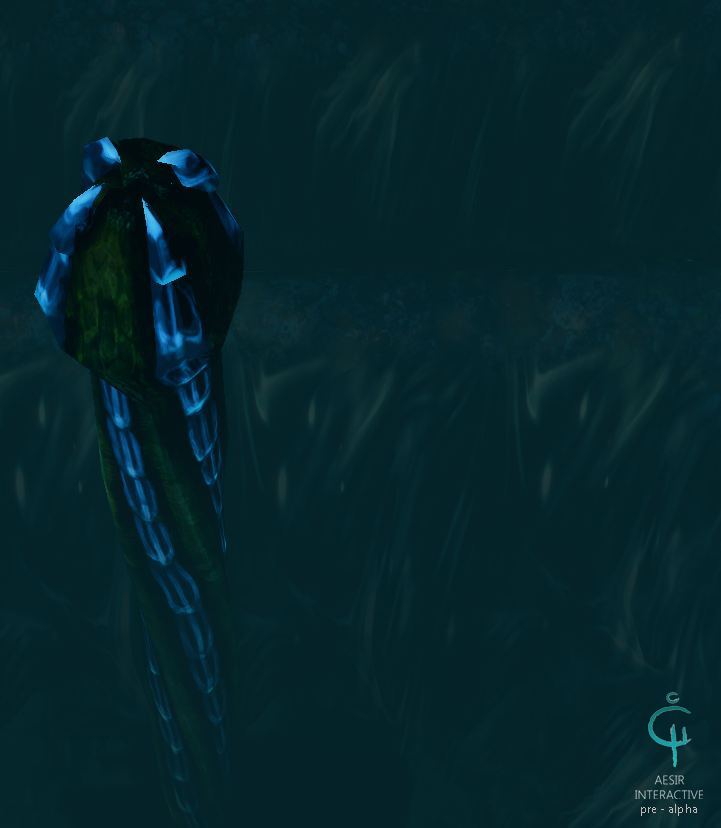 Description: Yea, what the hell is this ?

Description: This last image was made at April 2012. We wrote some new post process effects and raised up the glow intensity. They even got a rim light and the textures got an update.
All units got a maximum of three visual updates. The Puffers on the left hand side got all three updates while the Berserk at the right hand side misses one.