We've been pretty hard at work to address almost all issues that people have complained about in the initial release of the game. While we are aware that we cannot please everyone, we've done or best. :)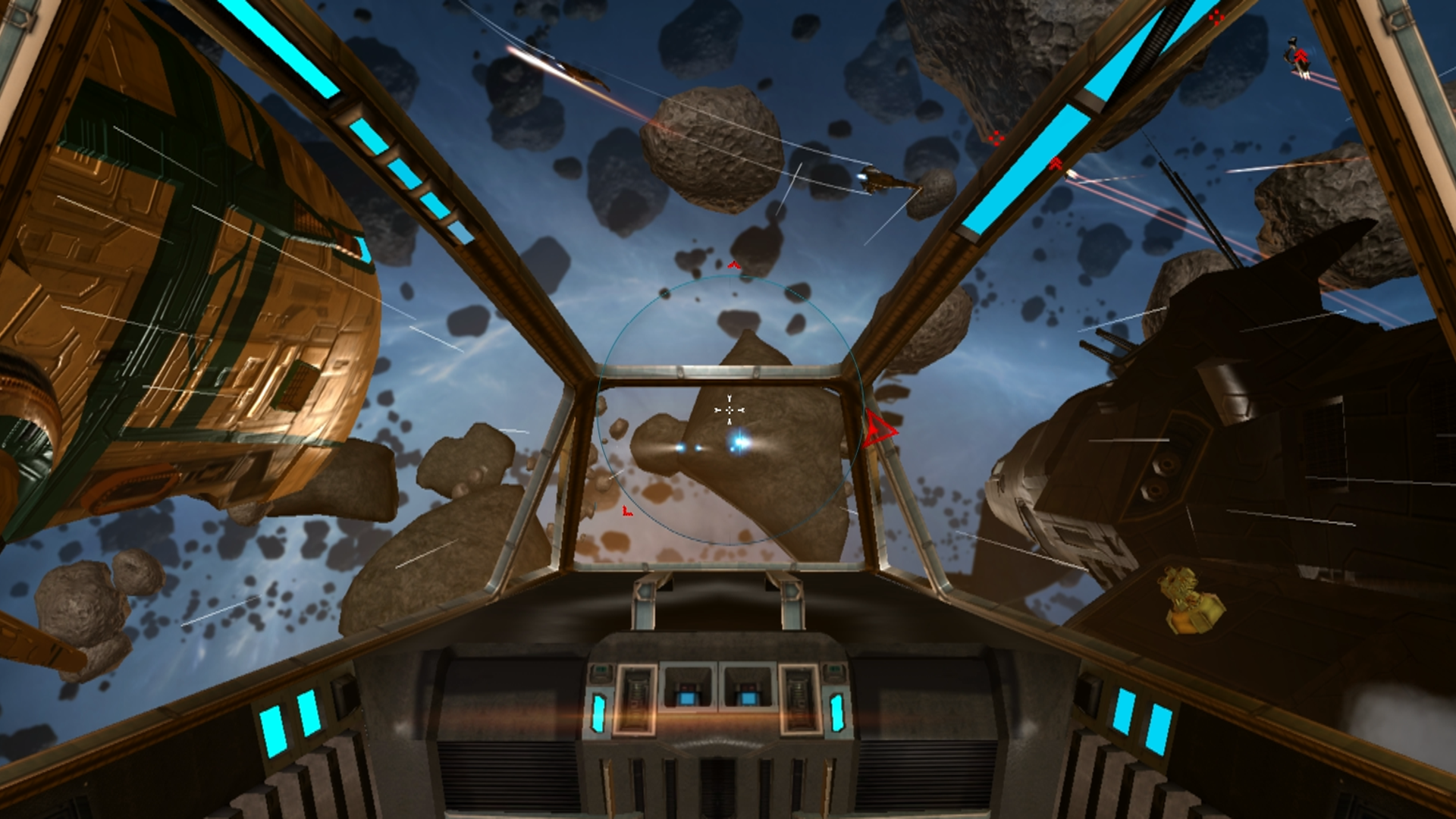 So having finished all the relevant features for 1.2, here are the release notes:

Reworked unlock system. We now have more ways to unlock playable levels. You can now play all the missions without buying any ship providing you are skilled enough.
Added simulation missions – Two new tutorial missions will teach beginners basic flying skills as well as how to deal with capital ship assaults.
The High Guard is here – 3 new advanced ships, the Blackwing stealth fighter, the Rhino heavy fighter and Raven assault bomber are available to unlock and play. These ships are extremely powerful but rely more on shields than hull resistance.
Added Powerups – Powerups are bonuses that can be used during a mission that change the way your ship or mission works:
Repair – Active powerup, usable only once during a mission, instantly restores your hull and shield integrity to 100%
Aegis Field – Active powerup, no usage limit. Makes your ship invulnerable while draining the energy reserves.
Ace Wingman – Adds one Ace Eagle pilot whenever reinforcements arrive. Score bonus is decreased.
Hardcore – Increases score bonus, increases mission difficulty, adds one extra enemy ace to every mission.
Sync Fire – Synchronize your guns for increased burst damage.
MK2 Shields – Shields absorb 20% more damage.
Powerplant - Your powerplant regenerates 20% more energy. Extremely useful for power-hungry ships or ships that rely more on shields than on hull.
XP Booster – Get 50% more experience out of all your actions.
Credit Booster – Get 50% more credits at the end of every mission.
Added Objective System – objectives will guide you through the game , provide challenges and rewards. No more "now what?" moments.
Added Cockpit View – The first iteration of cockpit view is coming to Strike Wing. To use cockpit view you need to download the free Cockpits expansion pack. More diverse cockpits and advanced features coming soon.
Added ship details screen – For the first step towards customizable ships, you will be able to see the numeric values behind ship stats in the ship details screen.
More achievements – we've added 13 more achievements which are ready for .. achieving!
Tweaked EM weapons. The Hyena MK2 has suddenly become very useful :)
Buffed missile ships – missile ships now have more missiles that do more damage.
Flip screen enabled. You can now play with your phone or tablet in any landscape position. You can only flip the screen while in the main menu
Tweaked mission difficulty – Capital ship assaults missions should be easier to finish.
Marked ship components – You can now see where critical capital ship components are, so you can destroy them easier.
Ships tuned – most of the ships have been re-balanced.
Improved ship selection screen
Billions of bugs squashed
Don't forget to follow Strike Wing on Twitter at @StrikeWingGame and on Facebook at Facebook.com for more news and updates :)