Our first teaser trailer is out! Let's see...
Hope you enjoyed it :) Now let's see what we've been doing lately:
The menu structure has been completed as well as most of the pages are now in place and working (about 90% done). The polishing stage is upon us soon!
Wingman controls - you might have noticed in the trailer that you can issue orders to your allies and they will obey your every command. However remember to guard them too since they are valuable and do more than just shoot things around you :)
Scoring system has been completed with all the required subtle bits, such as bonus scores, sub-system destruction scoring and score multipliers.
Each ship now has apart from it's own behavior, physics, looks and weapons a score multiplier. This will provide an extra incentive for players to pick "underpowered" ships. However, rest assured that there are no truly underpowered ships in Strike Wing.
Pilot progression has been implemented and now is working properly. We are using a leveling-up system to unlock various features of the game. One thing of note is that players with higher skill will be able to progress through the levels and get more stuff faster.
Weapon polishing - we've re-done the projectiles for many of our weapons. This way you will be able to instantly tell what weapon is being shot at you. Also, it allows us to set the grounds for the future when we'll add ship load-out customization. Shhhhhh!
Bug fixing - lots of little bugs have been located and eliminated, especially a pesky one which prevented us from changing and tuning our level's environment properly.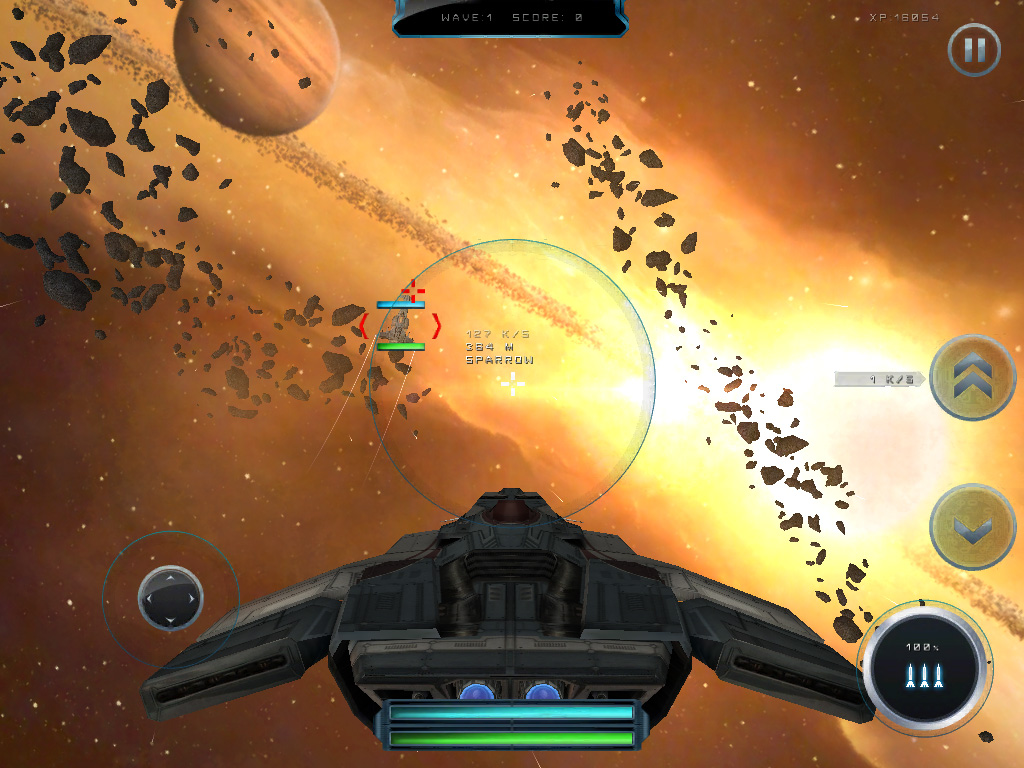 Thanks for reading and stay tuned for more! :)