STEAM | DISCORD | TWITTER | INSTAGRAM
Welcome Back To Strawhart
Been a while, hasn't it? Since our last update, we've been hard at work on the home stretch of development, finalizing the world of Acre and all the mischief and mystery it exudes.
Today, we'll be providing a first look at a brand-new area of the game, and sharing some cool stuff across the board.
If this is the first you're hearing of Strawhart, the game is an irresponsible action-puzzler where your chief objective is to resurrect an ancient evil and tag along with him to start a cult and take over the land—testing your ingenuity against a bevy of devious puzzles.
And speaking of our delightful evil overlord: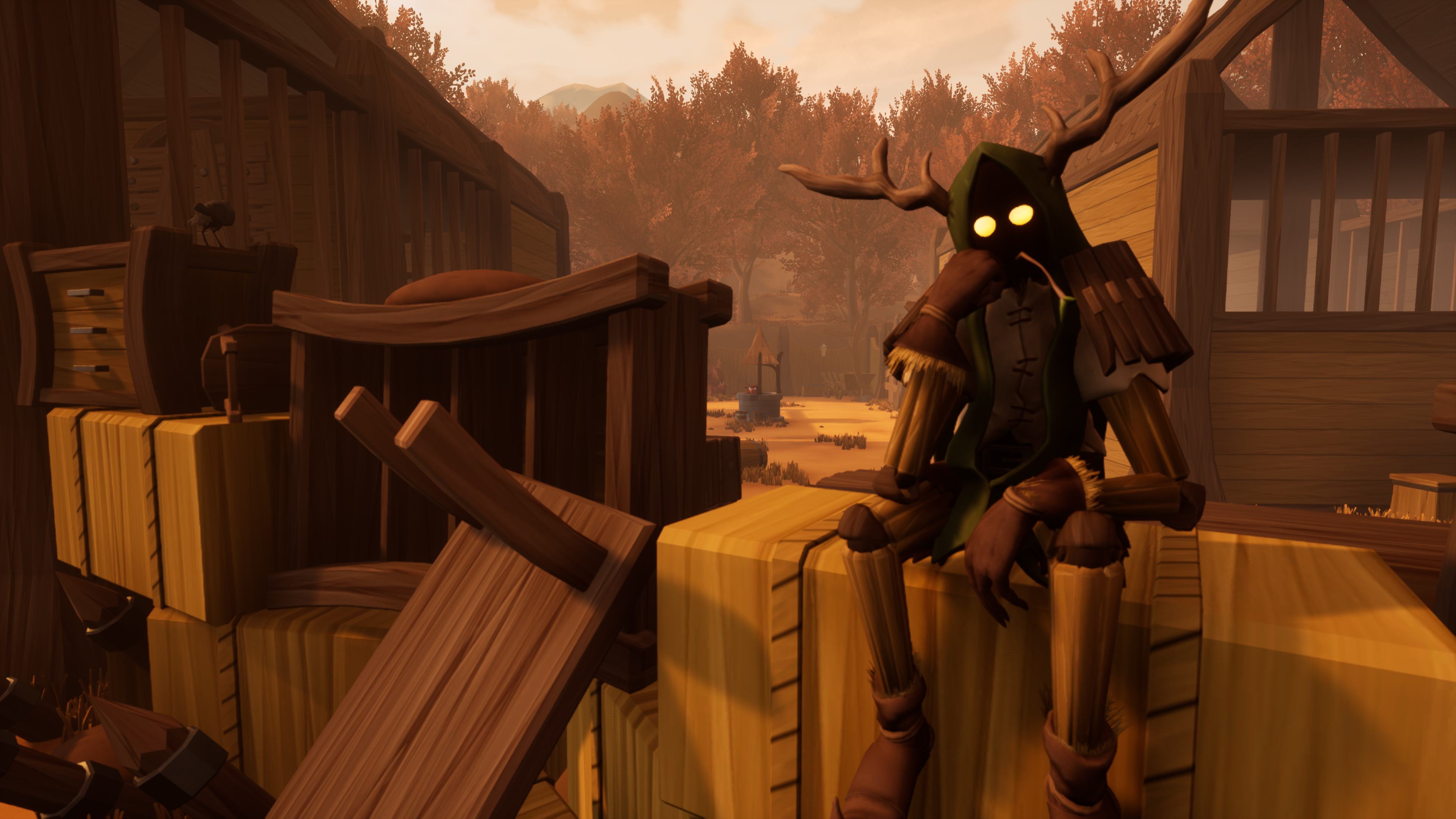 "Would you ingrates get on with it? Show me the new stuff!"
Best not to keep him waiting!
Acre's Well-Kept Secret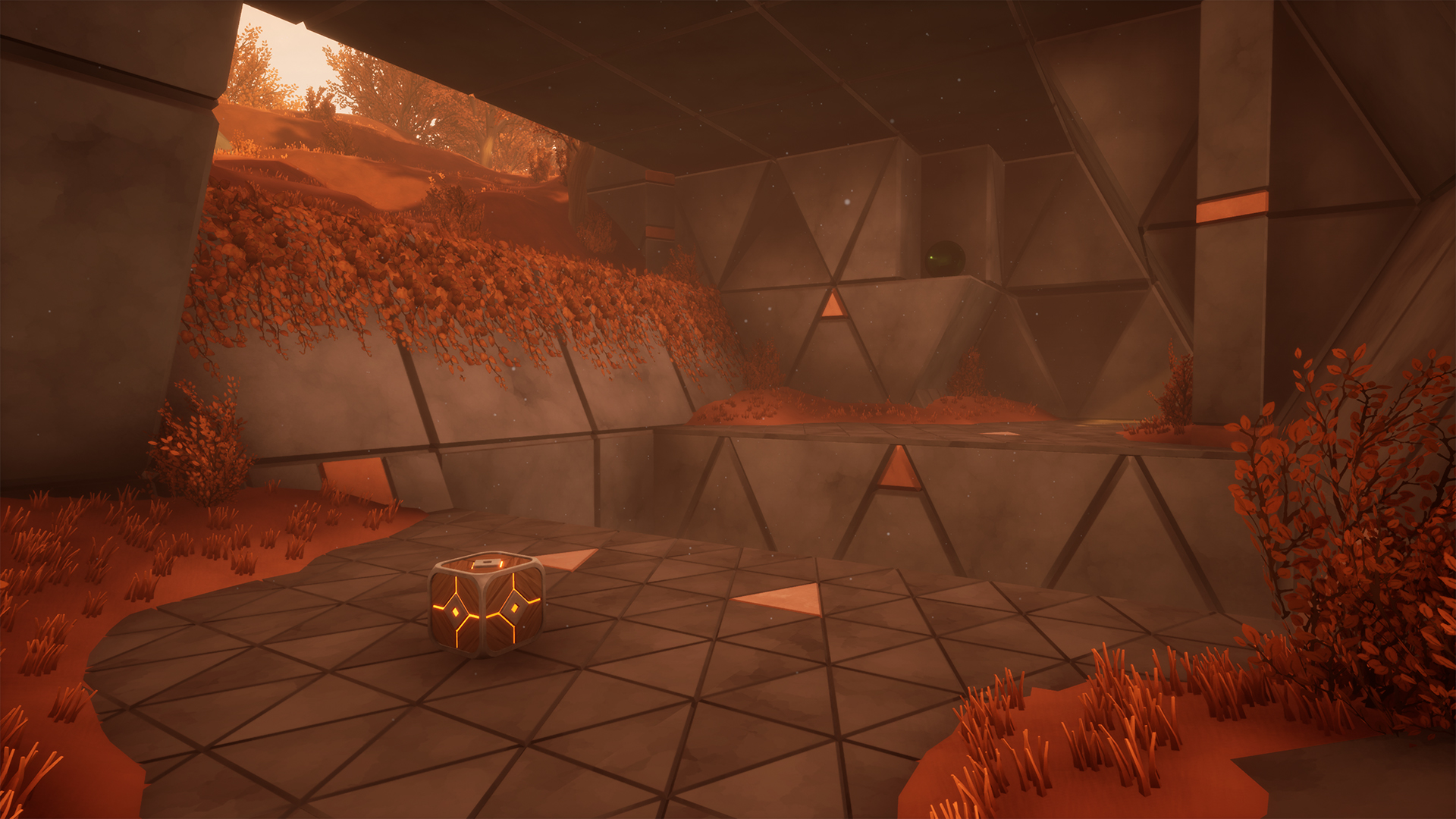 At the beginning of your adventure, a strange tower appears looming over the visible horizon. When you're thoroughly puzzle-worn and battle-tested, you'll be able to approach the foreboding monolith. The surrounding area is covered in overgrowth, and unfamiliar geometric architecture.
And the puzzles that await you inside?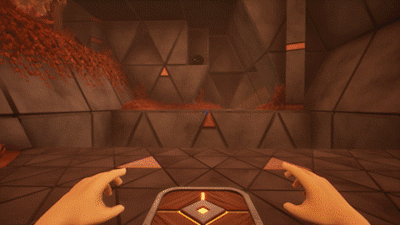 I hope you're up for a round of controlling time and space.
Progress Makes Perfect
Alright, so we can't stick around the tower too much, lest we incur the wrath of the Sorceress 👀. However, we've still got a bit more to show off. Please take a look at this progress GIF of Wickvale Manor that currently motivates our every waking moment: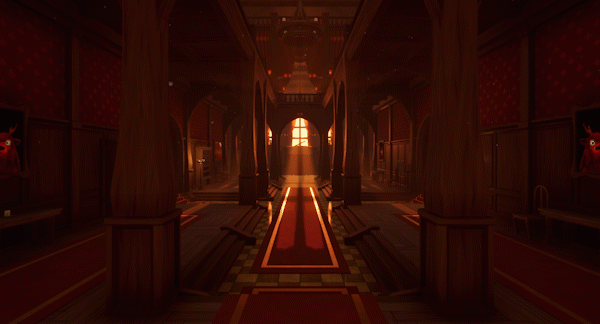 Game environments...they grow up so fast 😭.
A Sense Of Community
Last but certainly not least, we're incredibly excited to announce that we've launched a Discord server for Strawhart! If you're interested in the game and want access to our updates and content, while becoming part of a growing community, please join!
Strawhart insists we deliver every member directly into contract with his cult, but we think that's a personal choice y'all will have to make for yourselves. :)
But, I mean, come on, he can't be all bad, right?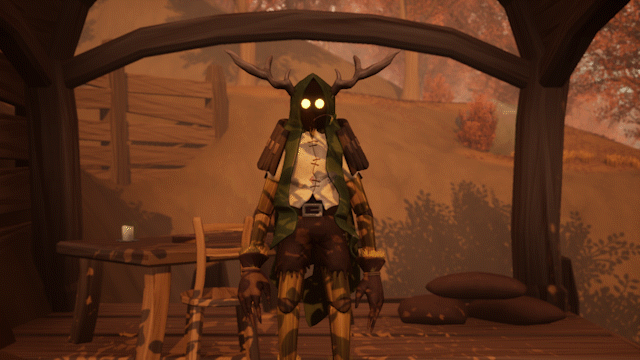 So...What's Next?
Make sure to follow us on social media, join the Discord, and keep this page on watch. Next time, the sights, sounds, and physics-defying puzzles will abound as we reveal our new Gameplay Trailer, hot off the presses!
That's all for now. Thanks for reading! To get notified right away when the game releases, be sure to wishlist us on Steam!