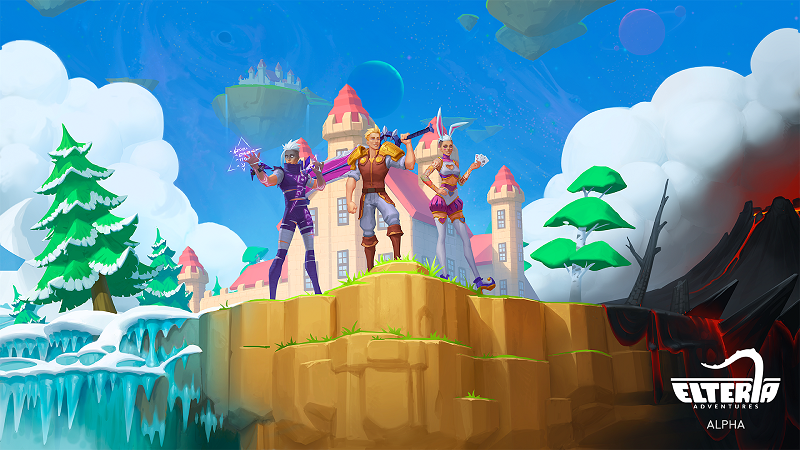 If you want to discuss the update, head over to our Discord server!

Greetings from the Elteria team!
Today, as we're releasing the new, big and shiny 0.15 mega update, you'll find that the game had indeed changed quite a bit.

Today's update introduces the Hub and the Chapters. The Hub is located in the castle of Agelon, which serves as the capital city of the human civilization on Elteria. As a newly arrived hero, you'll help the citizens of Agelon, as well as the people of its many satellite towns. In the first two released story Chapters, you'll investigate the current happenings of the relatively peaceful town of Faldaren in Birch Hills, as well as learn about some of the cutest denizens of Elteria in the mystical and wondrous town of Orzan located in the Tentacle Grove. Maybe you'll even learn some of the deeply rooted secrets of the strange yet beautiful world of Elteria in this journey of yours.

In order to help you experience this adventure to its fullest, we have also made some changes to the gameplay.
No more pointless grind to level up your Calling. Every Calling has a handful of balanced (or even re-balanced!) abilities that scale with the power of your equipment, and you're able to change your calling at almost any given time. In one of the future updates, you might find a way to acquire even more Calling abilities for every Calling in your arsenal.


Treasure your bridges as they're hard to replace. In order to ensure the smooth story experience, as well as to prevent any griefing, we have limited the ability to build structures to the players' own Private Zones - though some free-to-build areas might also appear in some of the future updates.


There's a paper shortage in the local store. For the time being, the quest info is limited to the quest tracking on the playing screen. It'll take us some time to implement a fully functional quest log, which will come in one of the future updates.
Currently, there are the biomes of two Chapters and the Hub area available for you to explore. We're still doing some maintenance on the second Chapter (so there might be some bugs), and there's even more content being on its way. Become the true hero of Agelon - and stay tuned for the details of the next incoming update!

See you next time