This week we've got a detailed post looking at the healing weapons and items for the new Angel class. We have categorized them into three groups: Primary weapons, items, and melee.
1. Medi-Beam Gun – Used for close range heals. When activated, it links a medi gel beam onto a targeted teammate, healing them over a period of time. As long as the primary fire button is held down, there is sufficient ammo, and the target stays within range, the Medi-Beam Gun will stay locked on. This weapon is only available to the Angel class.
Ammo (Loaded / Carried): 80 / 240
Healing Amount: 2 – 6 HP per tick
2. PGT – Used for ranged heals. The PGT fires beams that heal teammates, however you'll need to aim and anticipate the movement of your teammate to successfully heal them. Equipped with a scope, the PGT has no range restrictions, allowing you to heal from ultra long range. This weapon is only available to the Angel class.
Ammo (Loaded / Carried): 30 / 90
Firing Mode: Semi-automatic
Healing Amount: 30 HP per shot landed

1. HMX – Used for ranged attacks, this is your typical grenade. Chuck one of these suckers at your enemies to blast them from a distance. This item is available to all classes.
Ammo: 2
Damage Amount: Dependent on range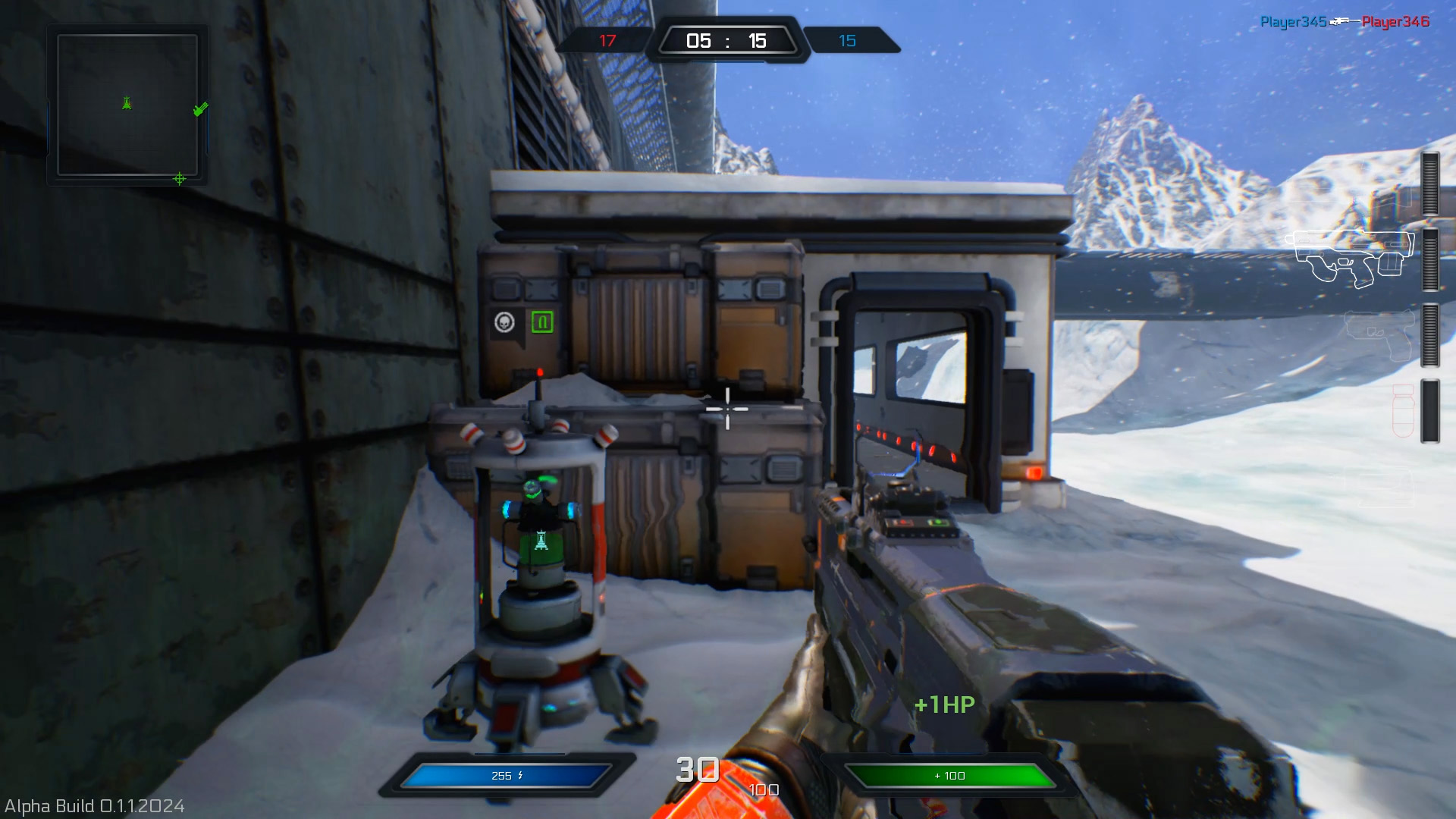 2. Medi-Gel Station – This is the Angel's healing tower. Once placed, anyone standing next to it will be healed over a short period of time. It may also be found on the mini-map for easy access. The Medi-Gel Station can be moved by pressing and holding "E" while looking at and standing next to it. If damaged, the Medi-Gel Station may be repaired by a Hacker by using the Repair Gun. This item is only available to the Angel class.
Ammo: 1
Healing Amount: 1-3 HP per tick if within proximity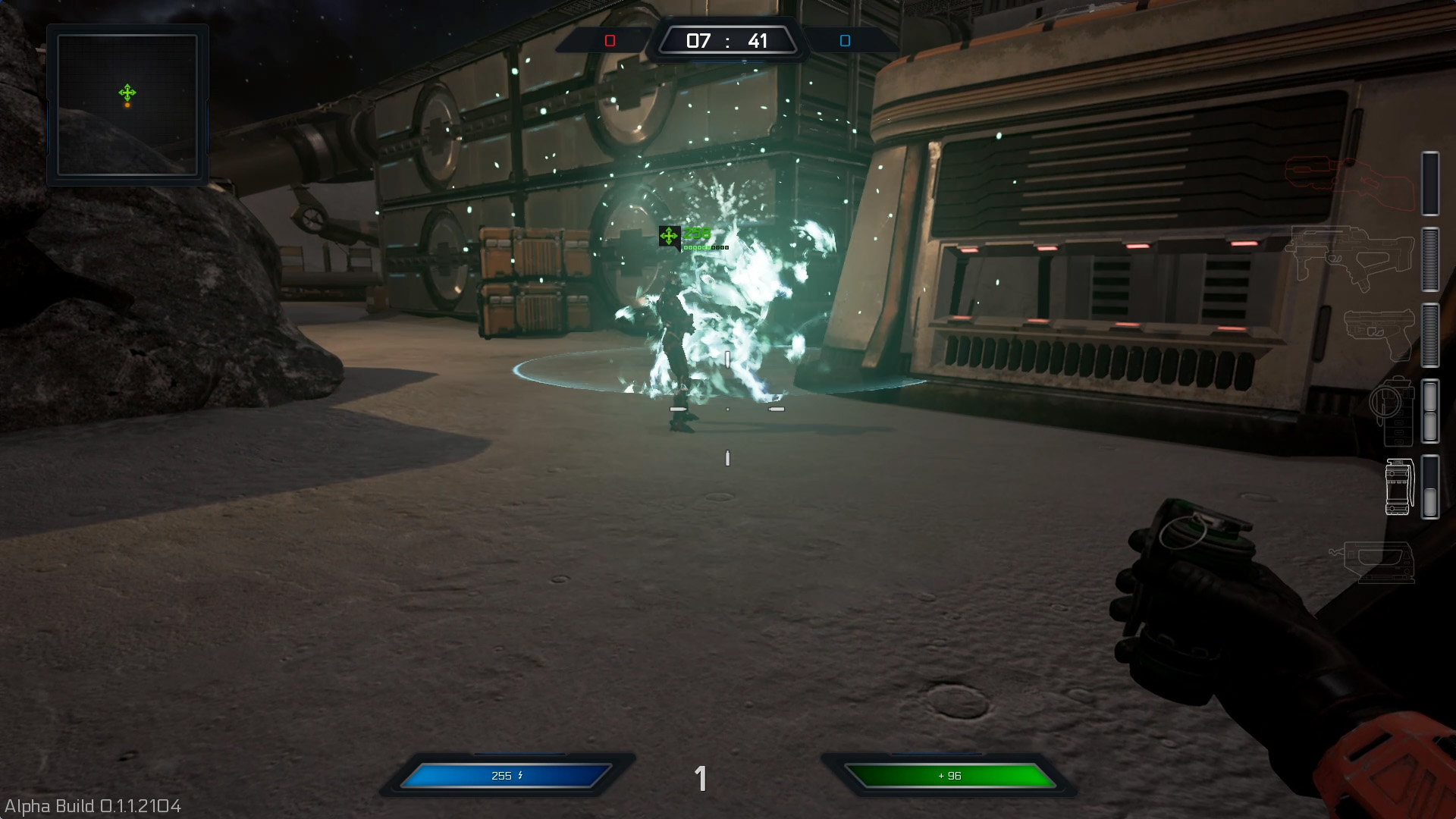 3. X-Gel – This is a healing grenade, used for ranged heals. Heal your teammates in one big blast by throwing them one of these babies. This item is only available to the Angel class.
Ammo: 2
Healing Amount: 50 HP (per player) if within proximity
1. Defibrillator – Used for short range melee attacks, with two possible attacks. Click the left mouse button for a quick melee attack. Click and hold the right mouse button to charge the Defibrillator. The longer you charge the Defibrillator, the stronger the discharge. Once you are ready to attack, let go of the mouse button.
Ammo: ∞
Damage Amount (Quick): 50 HP
Damage Amount (Charged): Dependent on charge
Note: Angels will also have their selection of secondary weapons and pistols, however they are no different than what is offered for the remaining three classes. Thanks for reading and stay tuned for the incoming Hacker class details!