If you are interested, and want to find more information, visit our website!

New Release Date
The original release date was August, of 2016. However, the game has evolved into something else, and the release date will now be April 5th, 2016 Ironically. The pace of the game's development has drastically declined lately, but the scale has shrunk from the original concept, immensely. I have not yet started working on week two yet, because I am polishing up week one, but expect more info soon!
There were many thoughts about changing the release date, and I thought that this release date would fit perfectly with the game, I had no idea that this would end up happening, but I like it in the end.
Introducing Stereo (Not Decided Yet) Sound Into the Game!
I personally believe that stereo sound, can really add to an already good atmosphere. Why not implement that into the game, sounds good, right! Well there are multiple issues with this. Headphones tend to work the best, but if they are worn backwards, and totally screw up a game. So here's a very important message to all of you. When playing this game, where your headphones right. Although both demos do not showcase this, the demo V.2 will.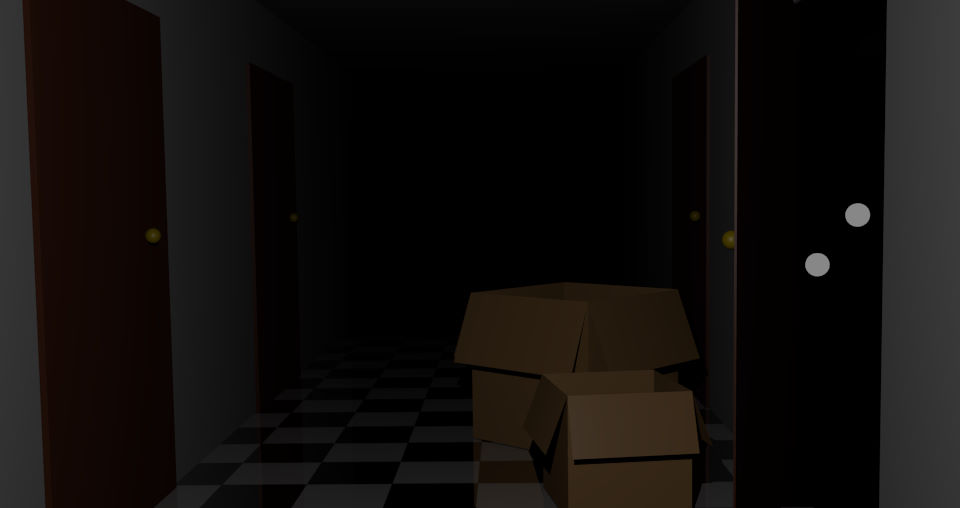 Demo V.2 | Changes, and Updates
Here is a list of updates that are going to be added (or removed) in the V.2 Update
- Audio ques
- Various Graphical Improvements
- Various Gameplay Improvements
- Bug Fixes
- Updated Interface
- Interact with items
- Removed "Double Blubber Games Presents" from menu
- Removed Intro
- Updated Night 4
- Updated Night 5
- Updated Story
Demo V.2 | Release Date
The release date will most likely be late this week, at the most, possibly the 14th. I've already discussed the final version release date with you all, but most likely the release for the demo V.2 will be this week. Other possible other release dates could be, early next week, or towards the middle of next week. I'm guessing that I'll be done towards the end of this week.
If you are curious, and have any questions please contact me at, doubleblubbergames@gmail.com