Stendhal 1.40: Sticky Conversations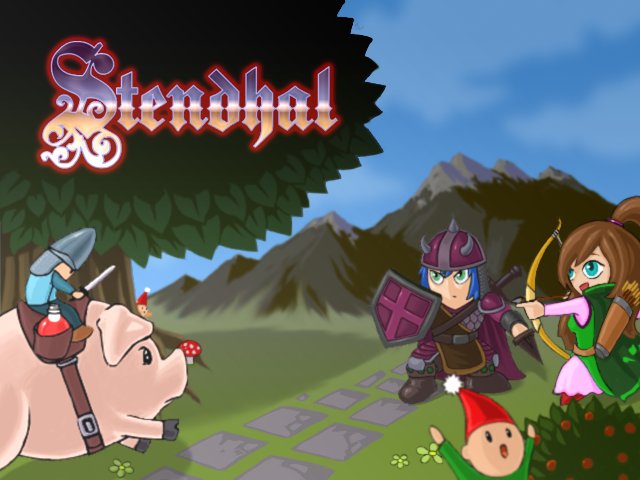 Stendhal is a fun friendly multiplayer online adventure game. We just released Stendhal 1.40, which adds a ton of content and several improvements to the client.
New quests
It is Easter time and Semos City has been decorated. According to rumors, a well known bunny has been spotted in the area.
While this season is all about coming to rest and hopefully finding some peace, we will have a big party later this year at the Mine Town Revival Weeks. Setting up this fair, however, will require players to work together. And if you are still bloodthirsty after all the work, Thanatos has started an advertisement campaign for the Ados Deathmatch to draw more heroes into the fights.
In this major release, Deniran City saw an increase in population. Most notable is an old man with stories to share. And the Deniran Air and Space has opened. The emphasis on a no-refund policy for entry fees, however, is a bit suspicious. But if you want to admire space, it might be worth the trip anyway.
Love is at stake in Fado, as Ari has lost his engagement ring at the beach. Can you fix the situation? Or will his marriage be doomed from the start.
New items and creatures changes
Useful for the above mentioned quest, might be some of the new items such as a metal detector and lamp for treasure hunting. Speaking of rings, a larger keyring has been a heavily requested feature. And now it is finally here as a reward for saving the planned marriage.
In other news, strong monsters wanted to feel really important, so they decided to carry more items around. Bosses can now drop up to six items on death. While all this was going on, some animals realized, that they cannot eat money. But fear not, you can still make money off of them, for example by selling pelts to Emeric.
For some lighthearted fun, why not use your earned money to rent some new outfits or masks?
New achievements
Stendhal has a very diverse world, in which you can do many activities other than just fighting monsters. We added some new achievements to reward exploring. Most notable:
Moving up in the World: Loot 100,000 money
Community Supporter: Spend money around the world
Determination: Increase trophy helmet to max defense
Under the hood
We have been working on an experimental webclient for some time. In this release we made significant progress towards feature parity with the classical standalone client. Most notable changes are: optimizing drawing algorithms to reduce lag, supporting animations and shadows, as well as adding user interface elements.
We still recommend using the standalone client at this time, but please give the webclient a try.
Stendhal 1.40 also contains some changes in our engine Marauroa, that are not directly. Such as support for Java 17 and the ability to prioritize database commands. And Stendhal makes good use of this in order to minimize response time of user triggered database operations.
This was a rather long winded announcement. So let us conclude with:
Have fun!
PS: If you like, join us in the Development Chat or follow us on Twitter.