Stendhal 1.21: Get the party ready is the latest Stendhal release.
New items and traders
Archers have been around in Stendhal for a long time. Over the ages they improved both bows and arrows with their craftsmanship.
But for the first time in history, they have joined forced with a group of powerful magicians to create ice arrows. As you might expect, they are particularity effective against fire-creatures.
As a new item type, they are still pretty rare, but a new trader called Mizuno got hold of a large supply.
Will they ice arrows be effective and get popular? If that is the case, the craftsman and magicians may try to create other types of magical arrows in the future.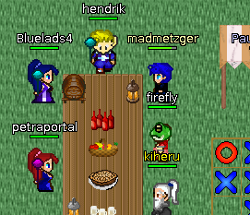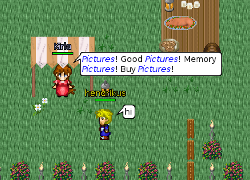 Mine Town Festival
The old mine town north of Semos City near the mountains was once a busy place, but nowadays it is abandoned. Except for the annual Mine Town Revival Weeks. A fun festival with lots of party games, foods and drinks.
According to rumours, Kirla will join the festival with her own booth. She is famous for her ability to create pictures from your memories.
Of course, well known booth from previous years will be there, too. For example the famous Nine Switches Game or the Reverse Arrow challenge.
Fidorea from the City of Ados will be on site to sell masks for dressing up.
Susi, the girl who got kidnapped a couple of years ago on her way home from the festival, will be there as special guest. She is still looking for new friends: "Make new friends, but keep the old, one is silver and the other gold", as she puts it.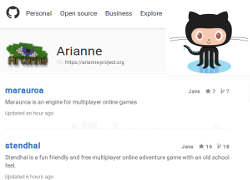 Accepting Pull Requests on GitHub
Stendhal is completely open source, allowing anyone to contribute by reporting bugs, formulating ideas, creating items, NPCs or creatures, designing zones or writing quests.
Stendhal has a ticket system at SourceForge. Recently we made it even simpler to contribute source code changes by mirroring the project to Github.
Small improvements
There are many small improvements to maps and creatures as shown in the pictures below. Some bugs have been fixed, and the "Help with the Harvest" quest works again. It is now possible to open personal chests with a single click.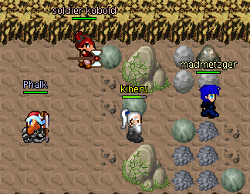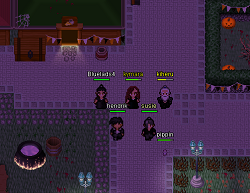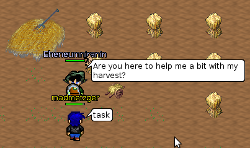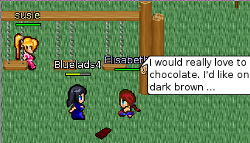 About Stendhal
Stendhal is a fun and friendly 2D multiplayer online roleplaying game with and old-school feeling.
It is completely free and open source (client, server, everything). You can meet hundreds of NPCs, who will ask you to protect land or people from danger, feed the hungry, heal the sick, make someone happy, solve a puzzle, play a game or simply lend a hand. You can fight scary monsters or explore the world.
Stendhal was awarded Project of the Month by SourceForge as part of the Arianne project in March 2010.