We released Stendhal 1.19: Deep Sea Mysteries with many improvements.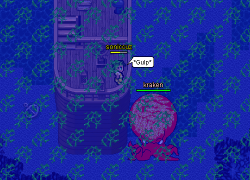 Explore the underwater world
The underwater world features interesting places and new creatures. Obviously there are sharks in the open ocean. But if drunken sailors are to be trusted, there is even a mysterious and dangerous monster, called "The Kraken".
Well, everyone one knows that drunken sailors tell a lot of cock and bull stories. So, of course the Kraken does not exist. But you might want to be careful, just in case.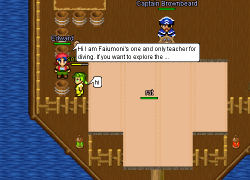 New quests
Before you can start your exploration of the underwater world, however, you need to obtain appropriate scuba gear. And you may want to go on a quest to earn a scuba license.
Don't like water? No worries, there are plenty of fun and interesting places to explore on solid ground. Aerianna, the half elf girl, has seen them all. Talk to her at Ados Market.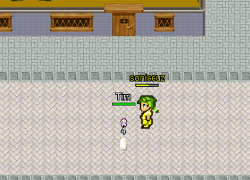 Last but not least
There have been many small changes and improvements.
For example cats have enjoyed fish for years. But recently they learned about milk and cannot get enough of it.
Elephants have returned to the mountains and Zekiel will make enhanced lion shields for you. Christmas preparations are underway, expect colorful decorations soon.
About Stendhal
Stendhal is a fun and friendly 2D multiplayer online roleplaying game with and old-school feeling. It is completely free and open source (client, server, everything). You can meet hundreds of NPCs, who will ask you to protect land or people from danger, feed the hungry, heal the sick, make someone happy, solve a puzzle, play a game or simply lend a hand. You can fight scary monsters or explore the world. Stendhal was awarded Project of the Month by SourceForge as part of the Arianne project in March 2010.