Hey there! How was your Christmas? We have a small post-Christmas gift for you - a new patch for Stellar Stars! And today's new patch includes some new controls and new bug fixes!
In the previous versions of the game, if you were playing the game using your keyboard, you were able to play the game using the following controls: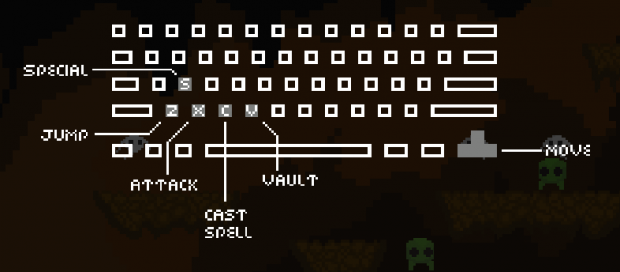 In today's patch, we have added new keyboard controls for you! You can now use WAD to move!
Additional/New Game Controls:
W - Jump
A - Move Left
D - Move Right
J - Attack
K - Cast Spell
L - Activate Special Skill
If you are worried that you won't get used to the new keyboard controls, don't worry as they are just added as additional controls. The existing set of keyboard controls (as shown below) is still usable.
Existing Controls:
Z - Jump
Left - Move Left
Right - Move Right
X - Attack
C - Cast Spell
S - Activate Special Skill
And we have also added a little visual feedback to improve your gameplay experience. Remember when you get damaged by enemies?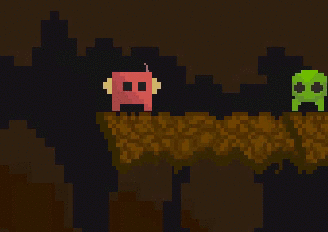 In today's patch, you will now flash red for a split second when that happens!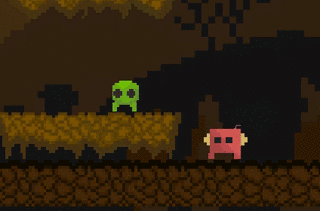 While it is only for a split second, that will help you be aware of when you're getting hit!
In addition to the changes above, this new patch also fixes some nasty bugs such as:
- Where In the story mode, getting stunned by the 1st Boss will sometimes cause you to stay rotated forever.
- When using the XBox One controller would sometimes cause you to jump continously
- Where the XBox One controller's joystick at the character selection screen was being too sensitive
- When exiting from the multiplayer mode to return to the main title screen would cause 2 black bars to appear on the top and bottom
- Where platforms on the bottom floor would appear too close to one another
So what do you think of today's new patch? Do try it out and let us know!
Remember to vote for Stellar Stars to get it from Steam!
Look forward to 2016! Cheers!