---------------------------------------
Stellar Stars - Development Blog Post #117
---------------------------------------
There's no stopping the excitement train for the multiplayer mode! In today's new game patch for Stellar Stars, the procedurally generated stage is now synchronized for everyone in the match! But wait, there's something more...
To begin with, since the stages of Stellar Stars are procedurally generated, it will always be different. And that's why everyone in the match (all 4 players) needs to know what the stage looks like.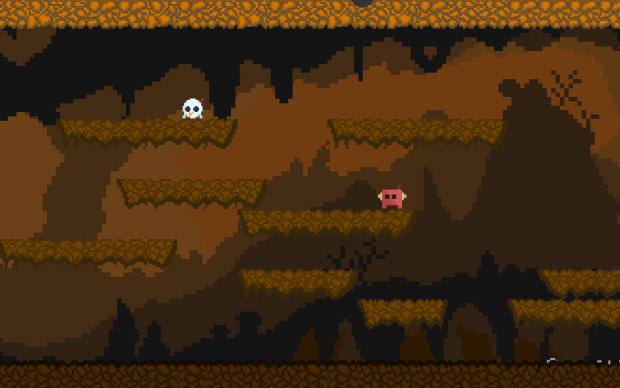 Therefore, in order for that to happen, one of the players will generate the stage and send that information to the other players. This animated GIF should help illustrate it better.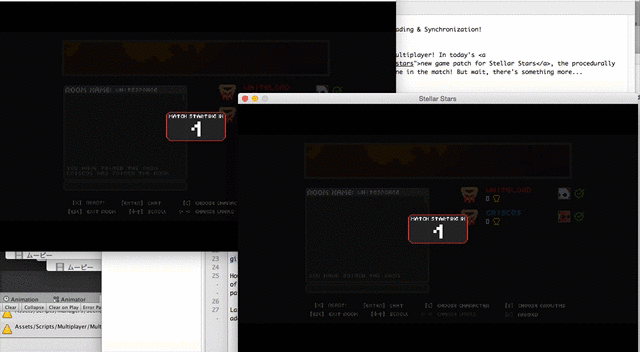 Once that happens, you will notice that your selected character will appear on a random spot on the stage. And if you try to move your character, other players will also be able to see your character moving! This is possible because the game constantly updates the server on where your character's at. So run about and jump around!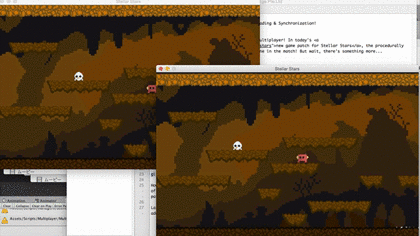 However, at the moment, it might be difficult for you to identify which character is yours. This is because of a simple reason - there's no user name being displayed above the characters! So watch out for the next patch when that is added to the game (should be pretty soon)!
Lastly, don't forget to experience today's new addition! Have fun!