For this update, I spent some time developing the 'Create character' screen but also updated the entire UI to a more modern version.
In Stellar Insurgency there are a total of five Factions. Three of those are the dominant factions of the galaxy, another one will be the pirates and an additional one that I wouldn't want to spoil.
Before roaming the galaxy, the player will have to choose a character (that will be the fleet's admiral - leader) from one of the three main factions. Each faction will have its own unique characters, its own spaceships plus a trait that is unique to this specific faction and it cannot change during the game.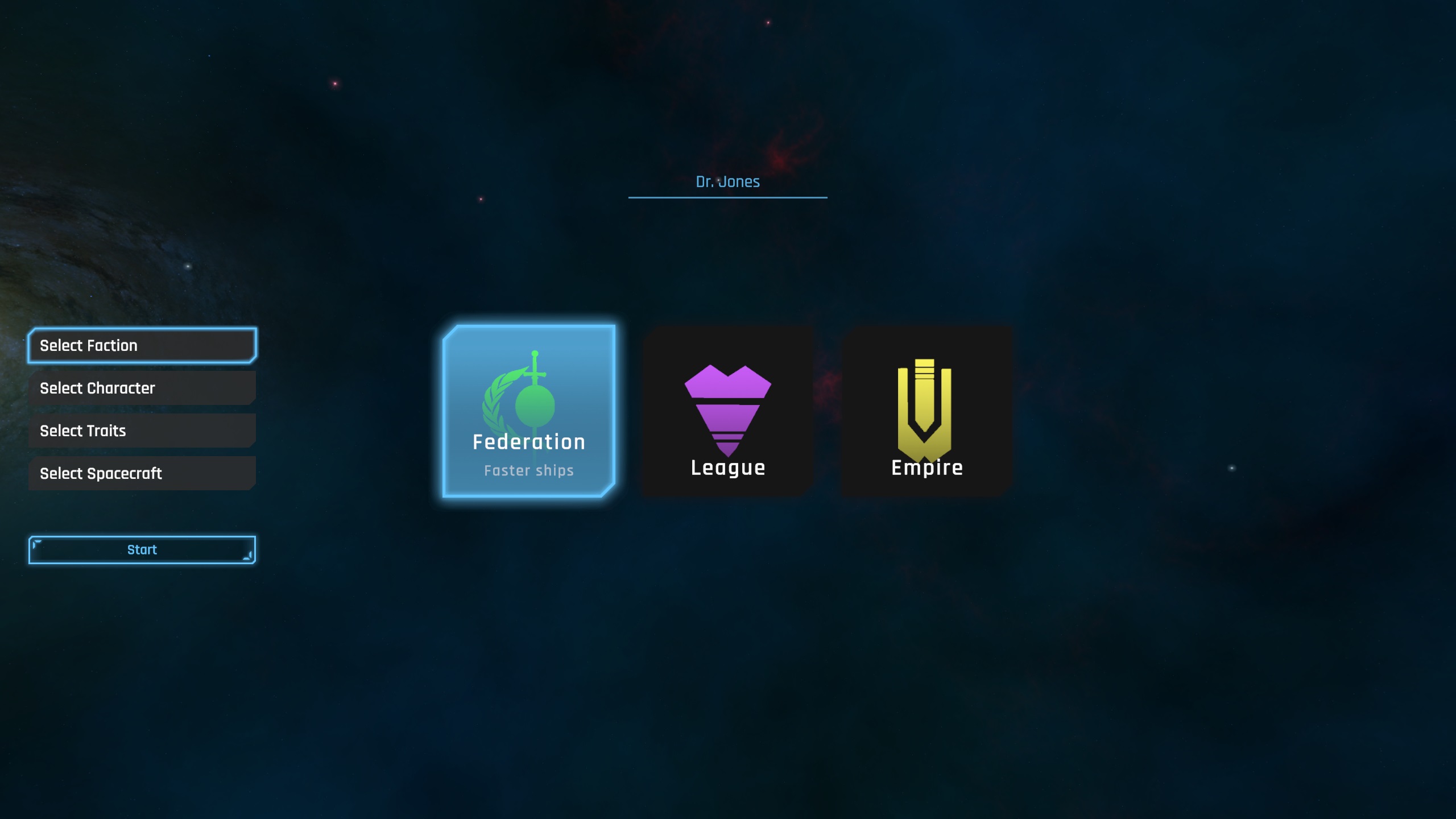 Out of five factions, four will be playable but three will be available from the start (the pirates will be the fourth), each coming with its own traits. For example choosing a character from the Federation (still working on the names and backstory) will result to faster spaceships on player's fleet.
---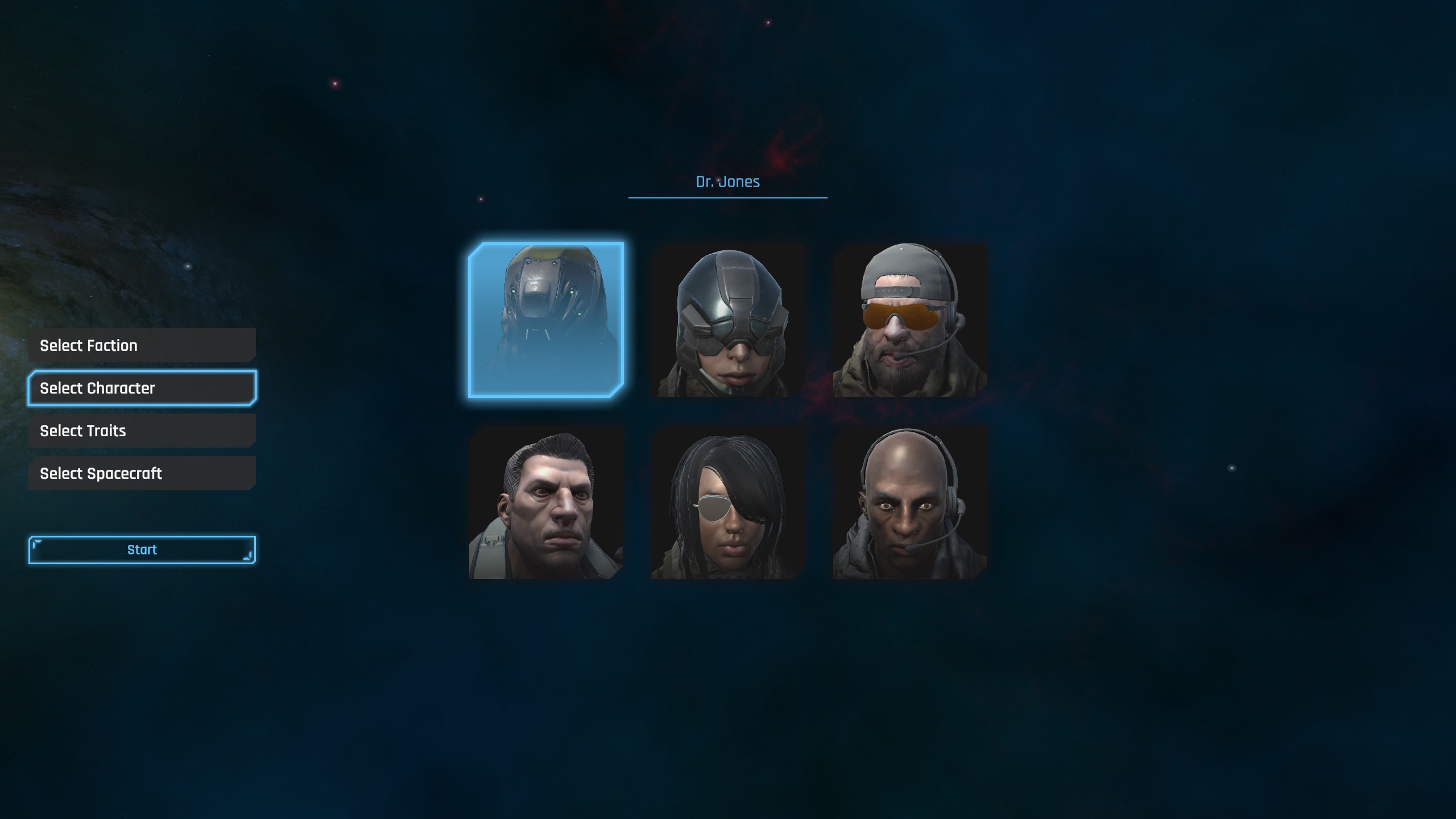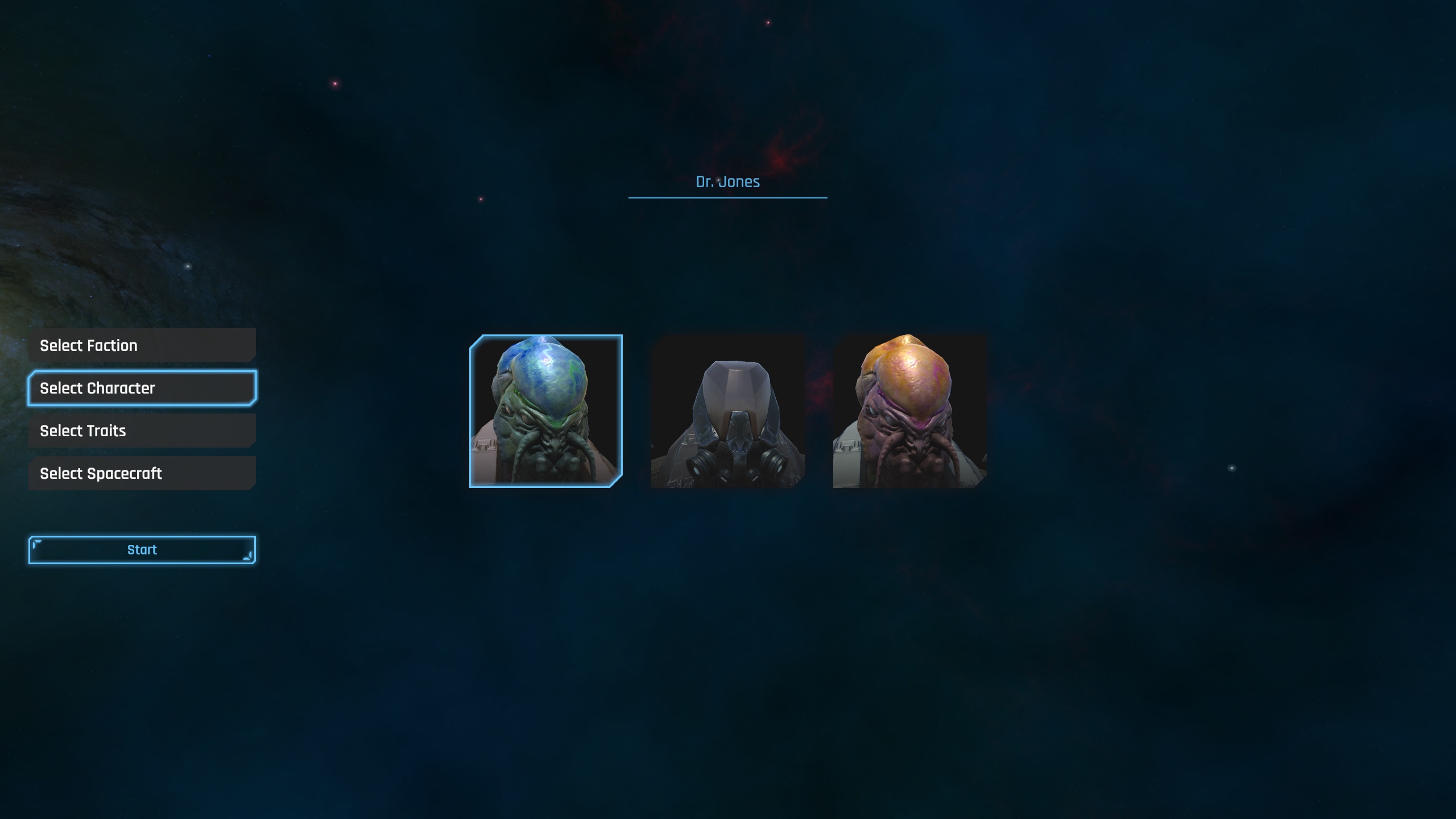 Next, the player will be prompted to choose an avatar from the available characters, with each faction having its own variations of characters
---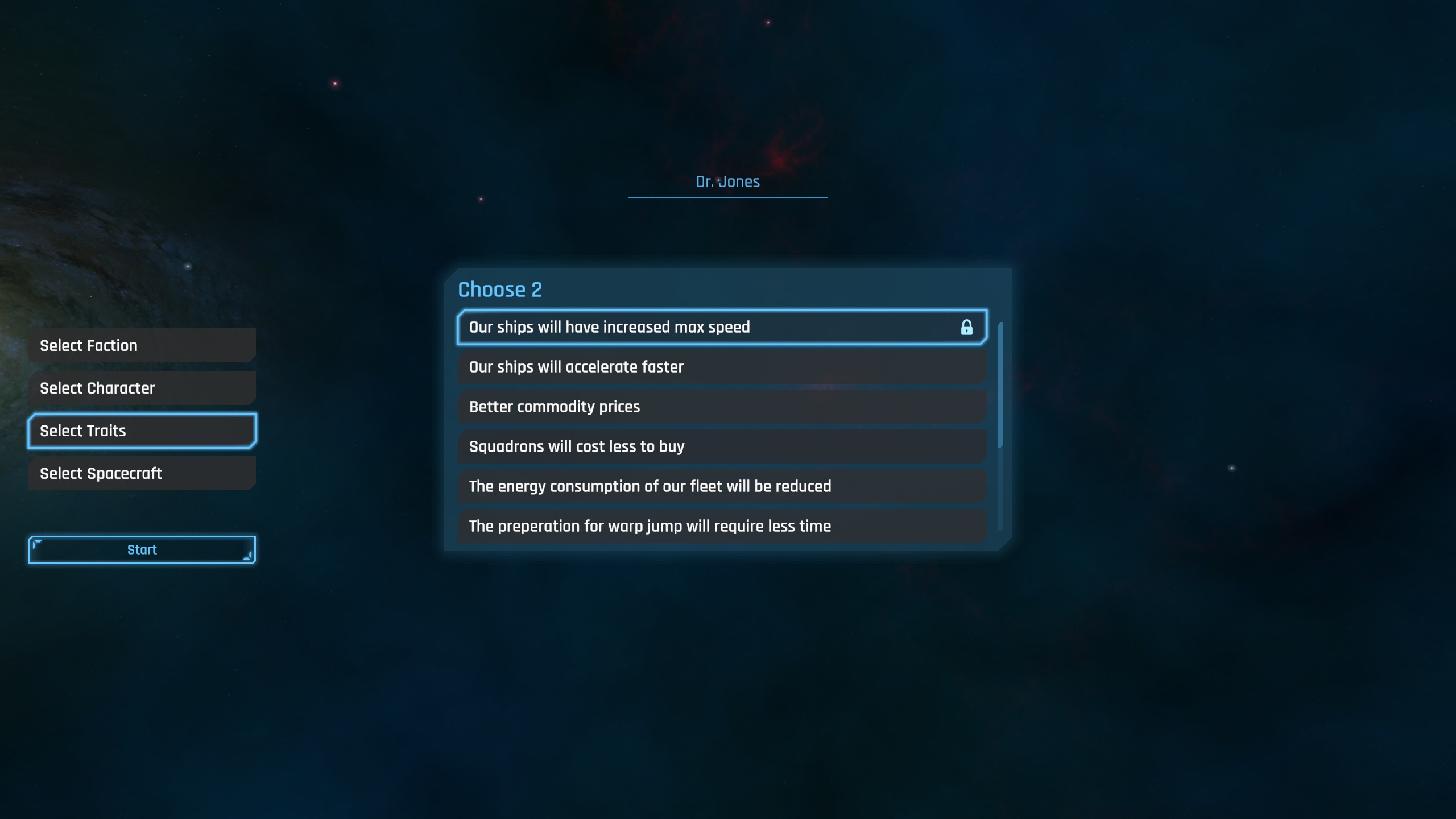 Next, and this is probably the most interesting part, the player will have to choose two additional traits for their character (the first trait will be fixed and depends on the faction) from the pool of the available traits (currently about ten).
Of course all those traits will also be available to the AI and its fleets.
---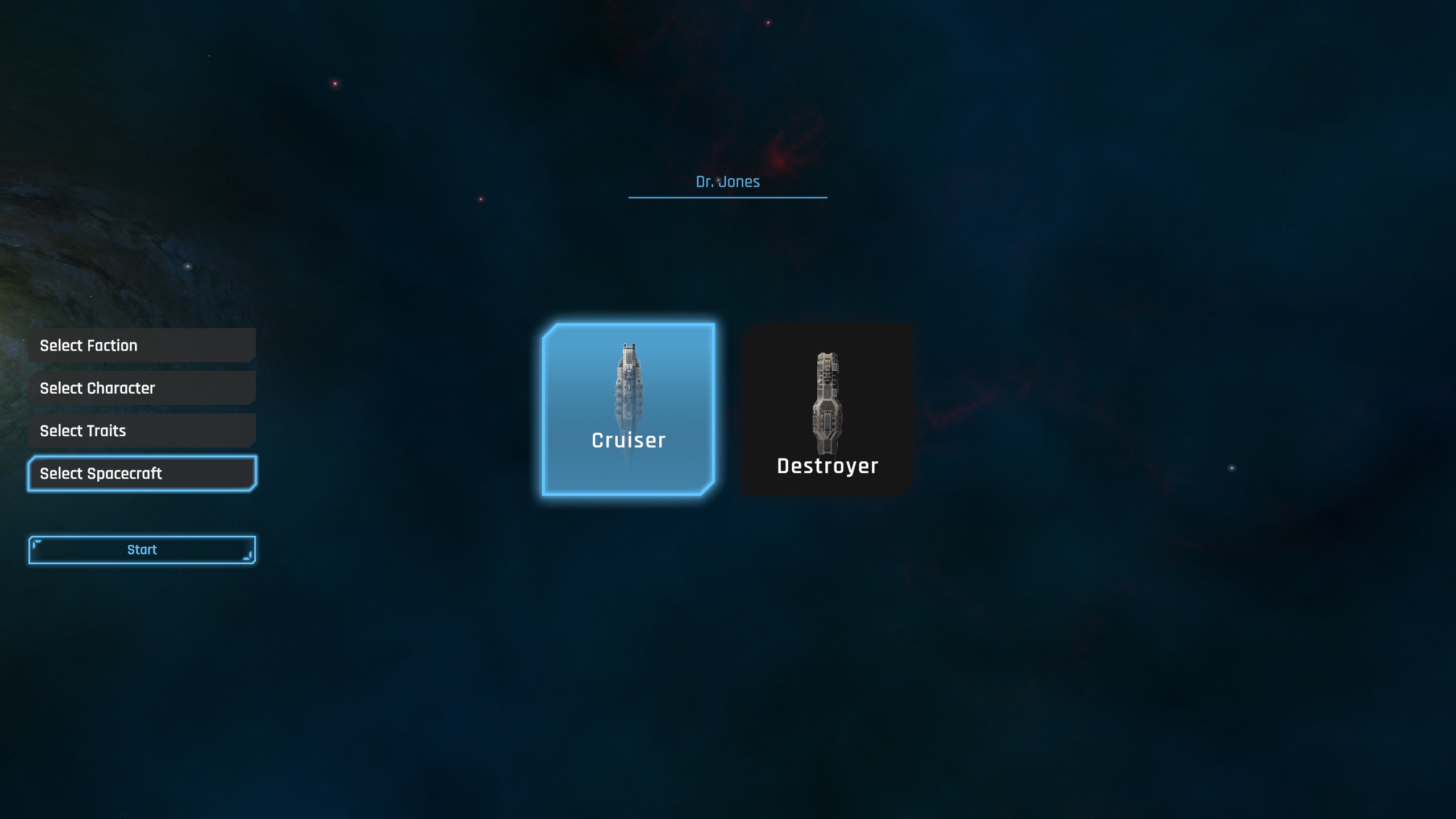 Finally the player will have to choose their initial spaceship.
Thank you for reading,