Stellar Insurgency is a single player 3D space game for the PC with rts and rpg elements that I have been developing (currently in early Alpha) since early 2016. This is my first post and includes screenshots from the game, a list of major and minor features and a video that showcases the space combat mechanics.
Key words: 3D space adventure, sandbox, space combat, exploration, fleet, trade, single player, missions, rpg, rts.
Major Features:
Control your fleet in a top-down 3D style.
Customize and upgrade your fleet consisting from fighters to carriers and battleships.
Explore a cluster of more than 100 systems.
Hire crew to improve the stats of your fleet.
Complete missions that affect your relations with galaxy factions.
Be a pirate (if you want to).
Make profit through trade.
Forge alliances, wage war and determine the fate of the cluster.
Minor Features
Explore planets and asteroids through exploration probes
Three levels of defense Stealth, Shields and locational Armor prior to hull damage
Use warp drive to jump locally and through solar systems
Board Enemy vessels through boarding probes
Traverse through black holes
Place or avoid mine fields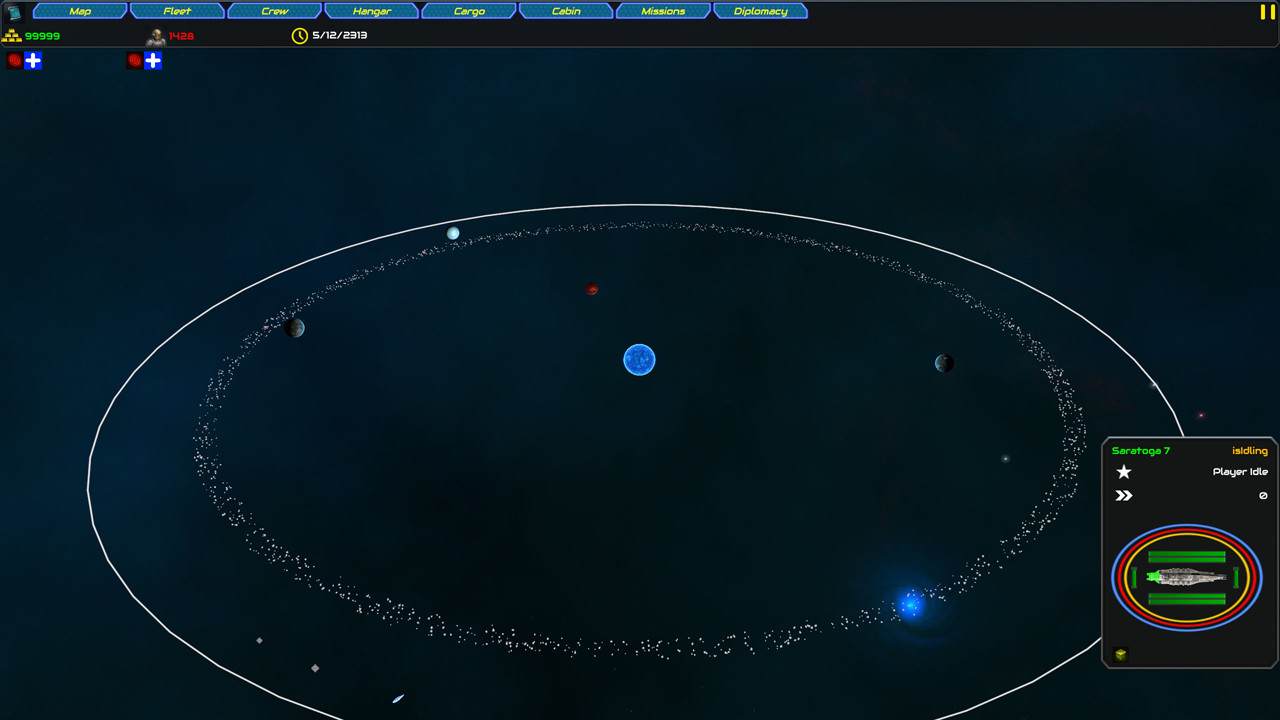 Action solar system (one of many)
---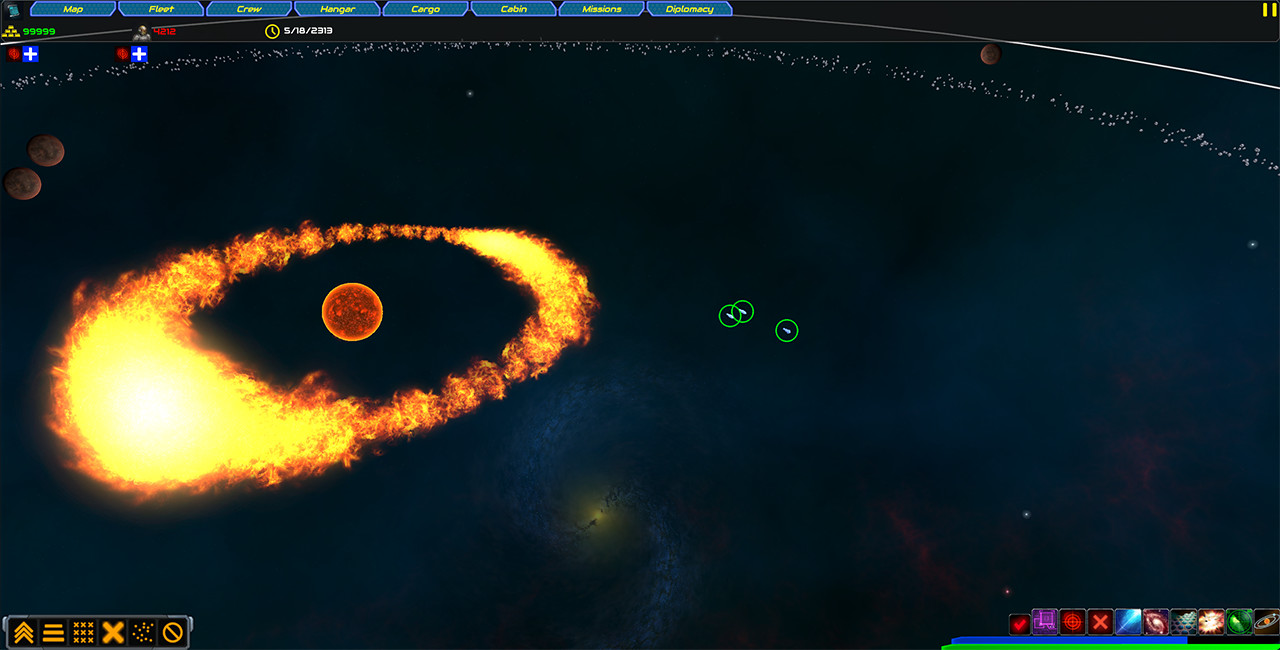 Be aware of the CMEs (Coronal Mass Ejections)
---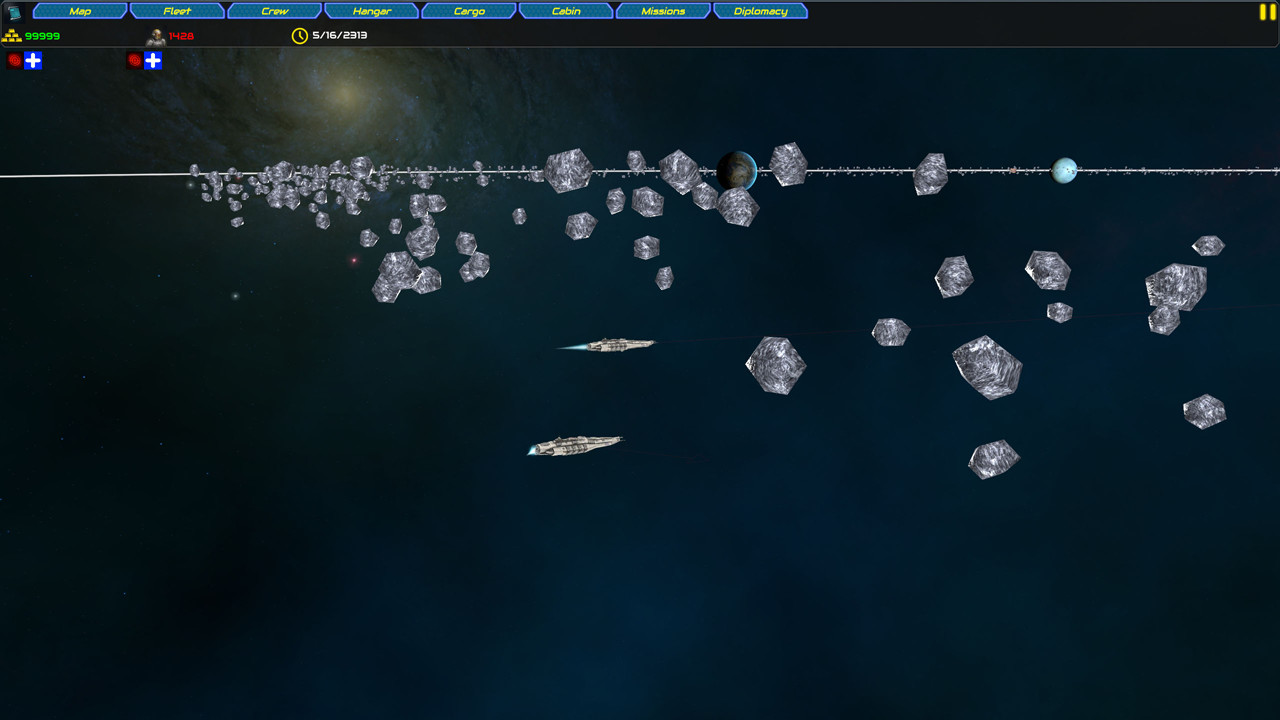 Approaching an asteroid field (maybe we should hide our fleet in there?)
---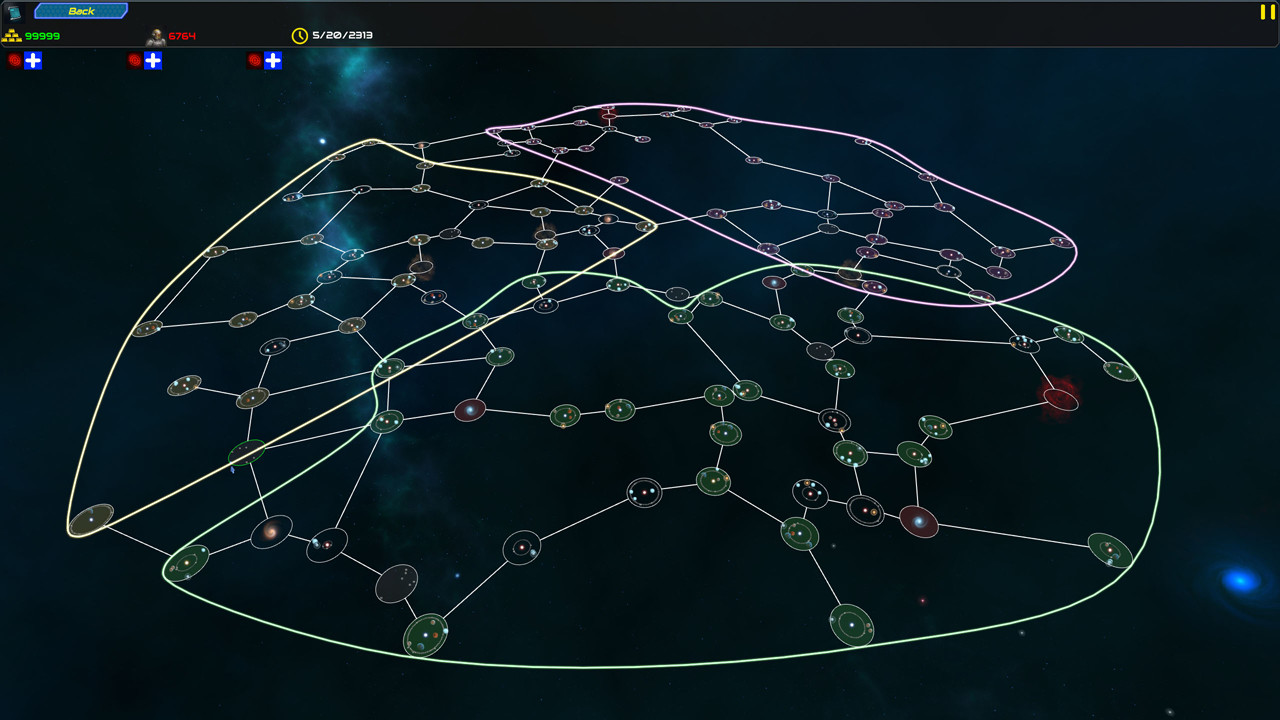 Galaxy map with faction borders
---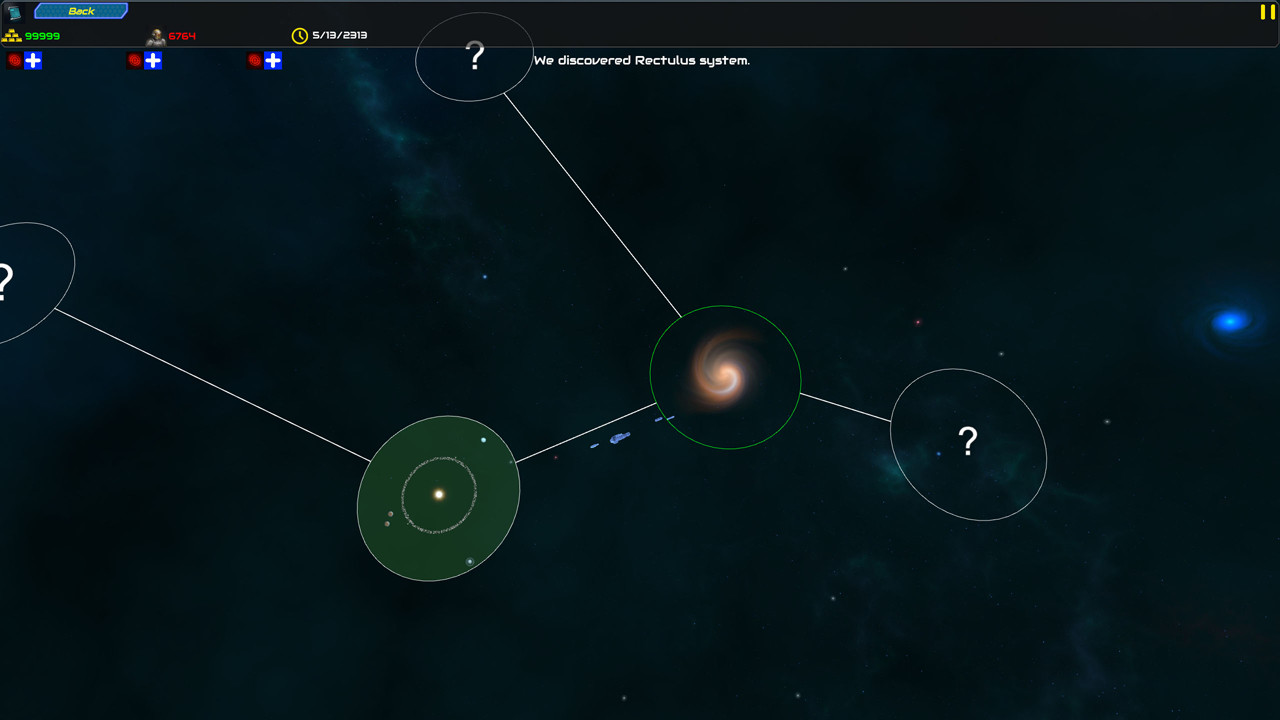 Approaching another solar system. Ready to explore
---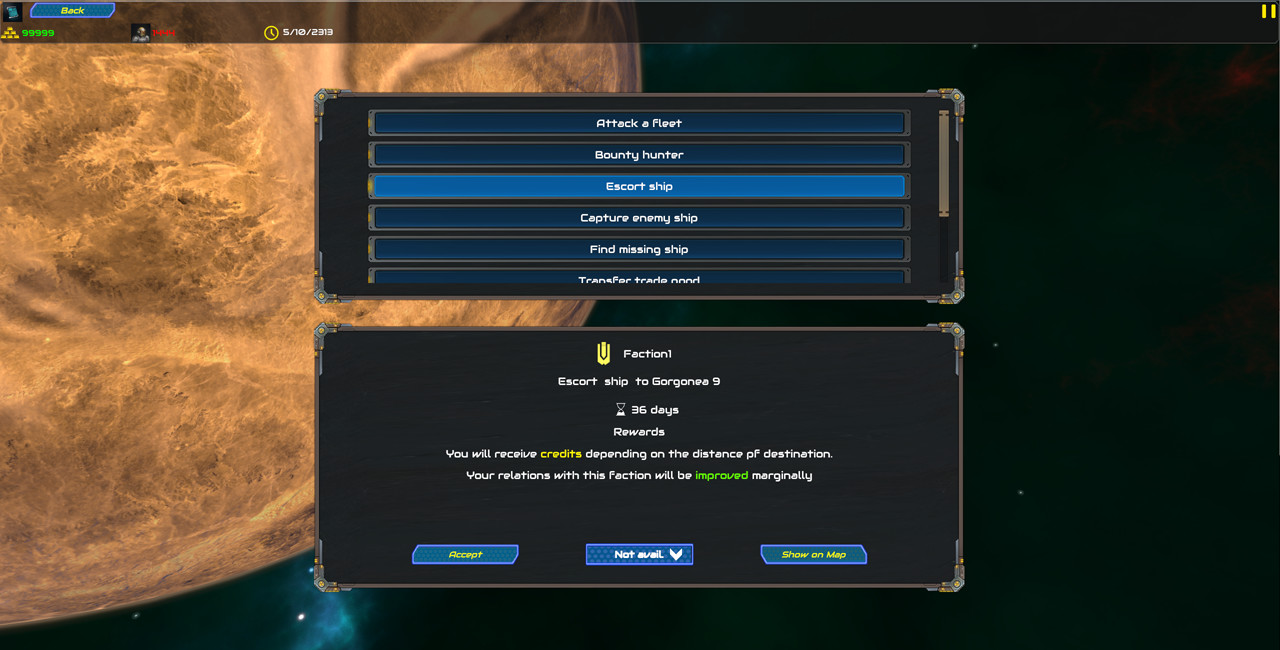 Missions screen (choose wisely)
---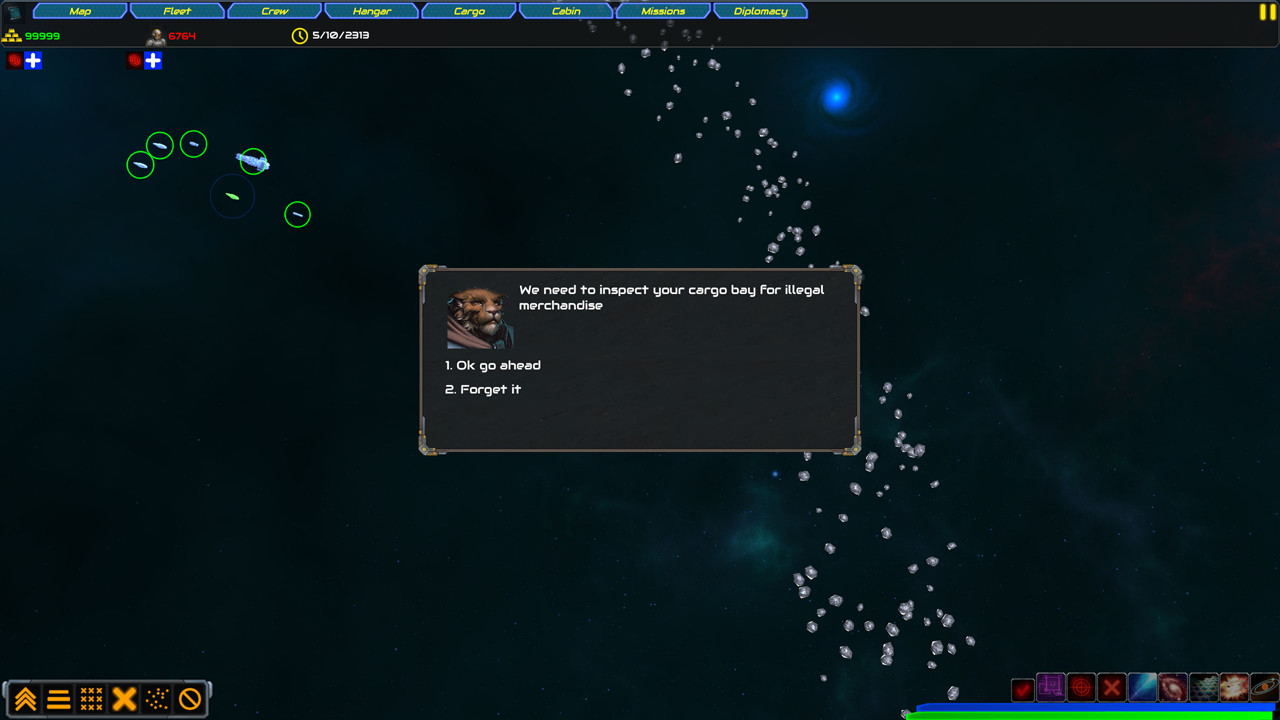 Oops! They caught us
---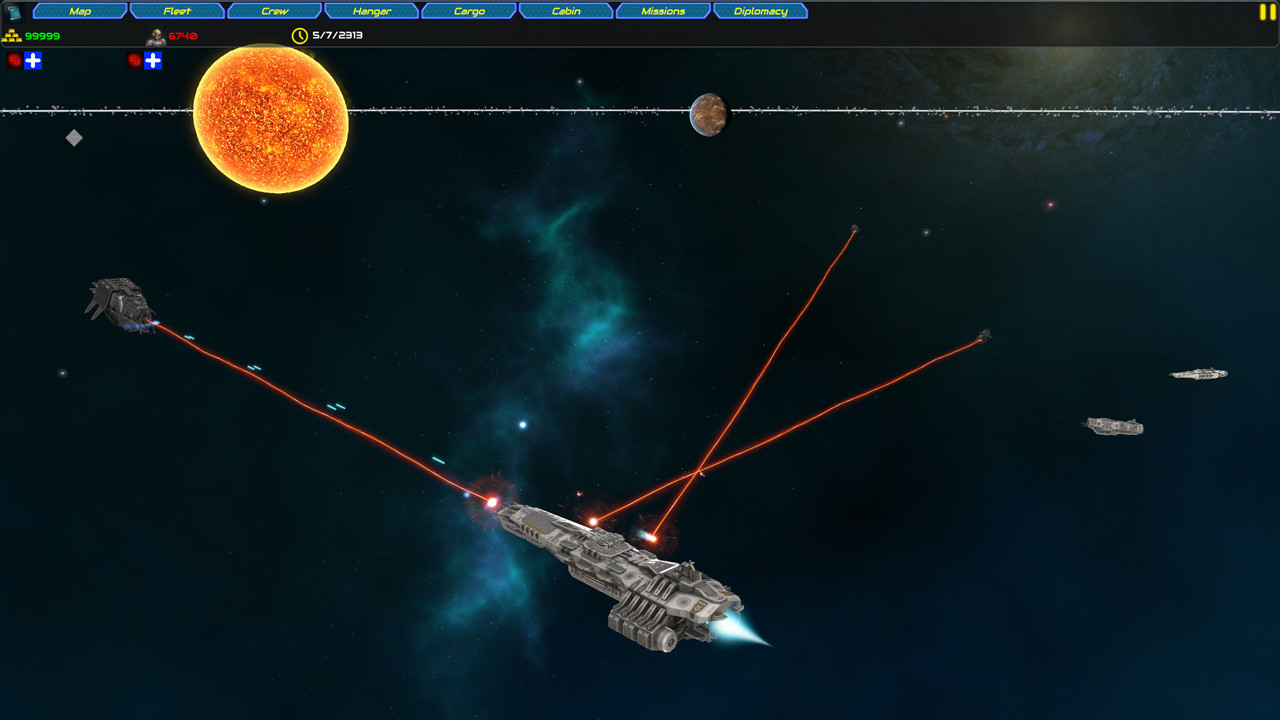 Space combat between two fleets
---
Thank you!
The developer