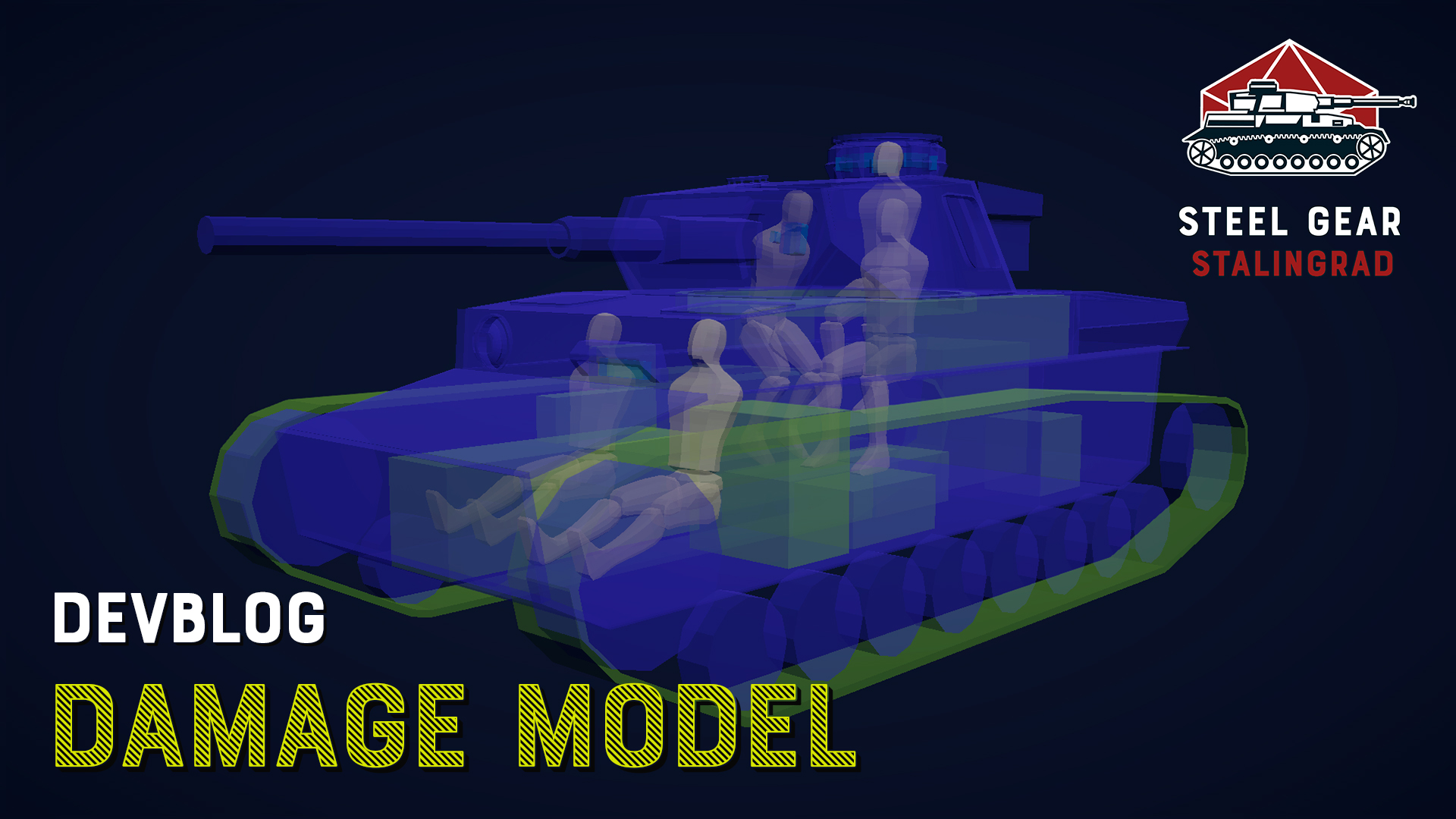 With the release of the early access version, a few features were released uncompleted due to the lack of time at those days. The damage system was one of those features. The result of that is that nowadays the damage model of the game is very imprecise and it has got a great cost in terms of performance for the game server.
This Dev-Blog covers the improvements of the damage system that will be added in the next update: Alpha v1.2.0. Check the Alpha Roadmap here: Steelgearsimulator.com
What will change in the next version?
All the ballistic and damage calculations have been reviewed. The hole damage model of all vehicles has been reworked from zero. Now all armour plates have 3D thickness. All hatches and the most important interactable armour covers are represented.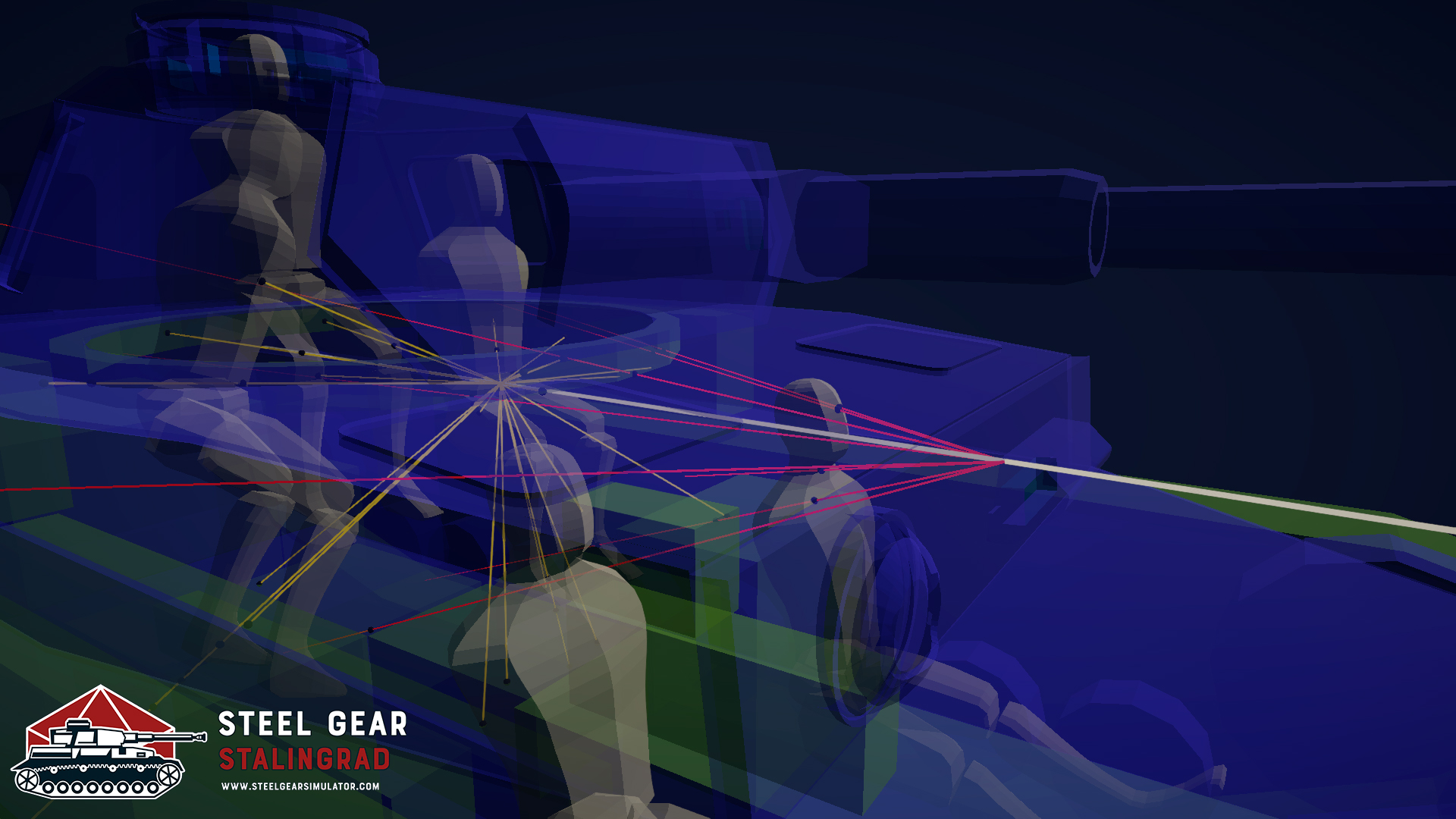 Now if you open a hatch it matters. All actions that you perform inside the tank will affect the damage calculations.
This first simulation represents the penetration of the T-34's Armor Piercing High Explosive shell through the Pz 4 Driver's viewport, without the steel cover. The shooting distance is 200 meters and the shell impacts on the viewport glass. The white line is the shell trajectory, red lines represent the fragmentation on penetration, yellow lines represent fragmentation on bullet explosion and black spheres are the direct damage against the internal components.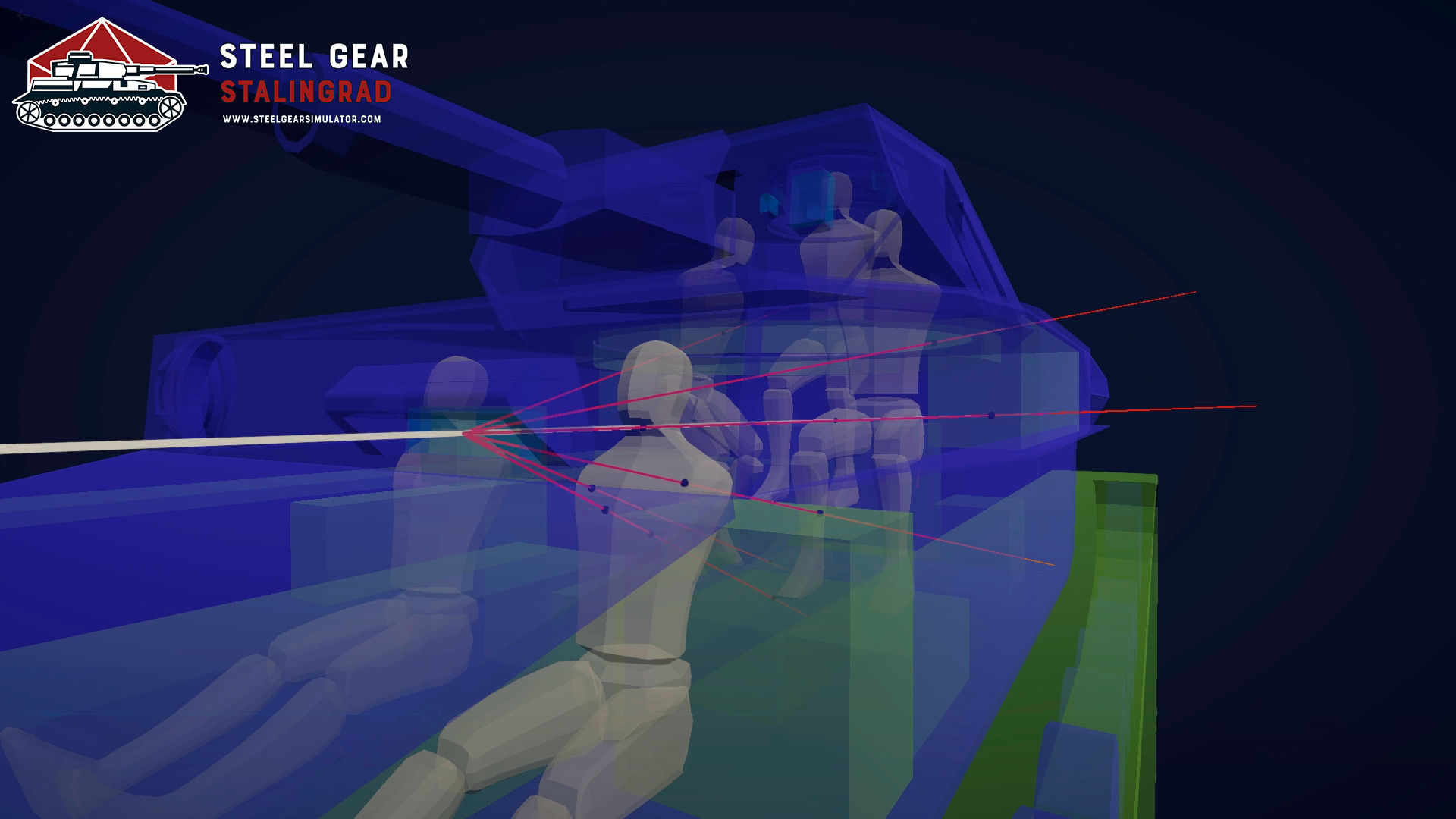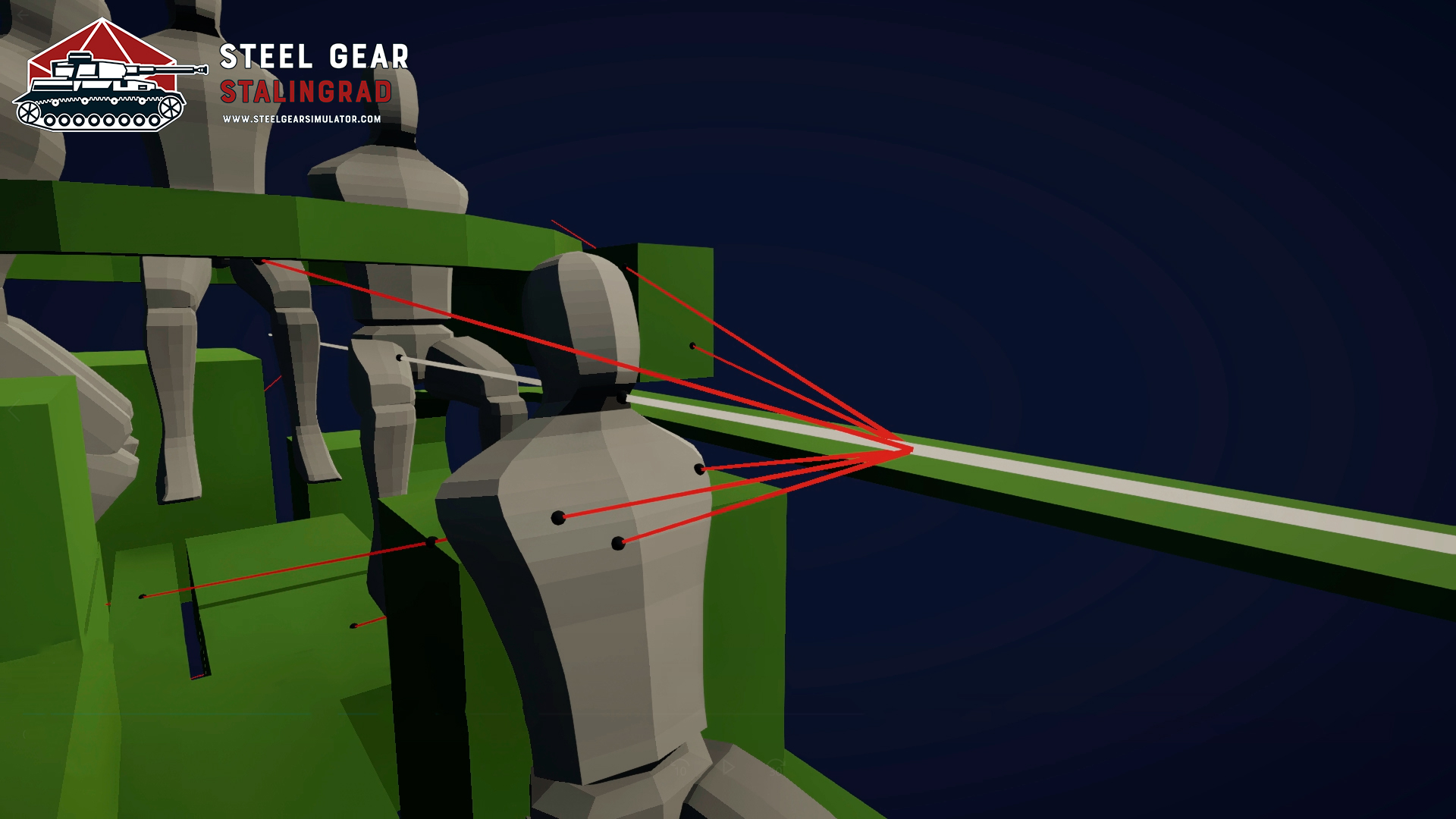 The shell goes through all the vehicle. The driver and the gunner receive lethal damage and the bullet reaches the engine compartment.
Now let's see a second simulation with the same type of shell at the same shooting distance, but this time with the driver's defence closed.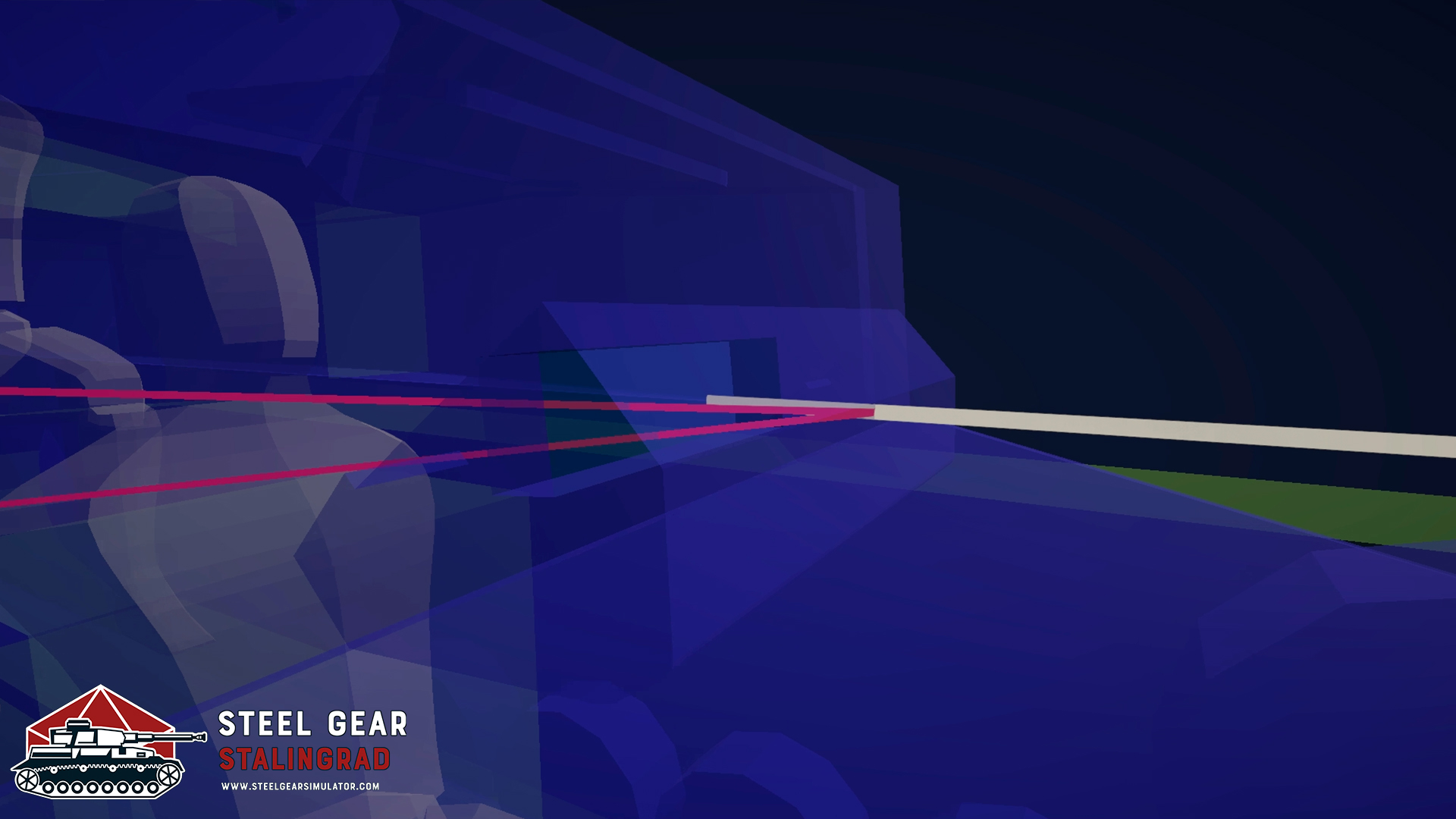 The damage has been reduced significantly. The shell doesn't penetrate inside the tank, and there is minor damage due to small fragmentation.
Crew Representation
With the new damage system the position of the crew is represented, so now your crew can receive damage from direct and indirect fire if they are outside the vehicle. Remember that if you lose one crew member you will lose its ability. So if you lose your driver you will have to drive the tank yourself.
This simulation represents the impact of a T34's high explosive round near a Panzer 4. The gunner receives indirect damage from the shell explosion.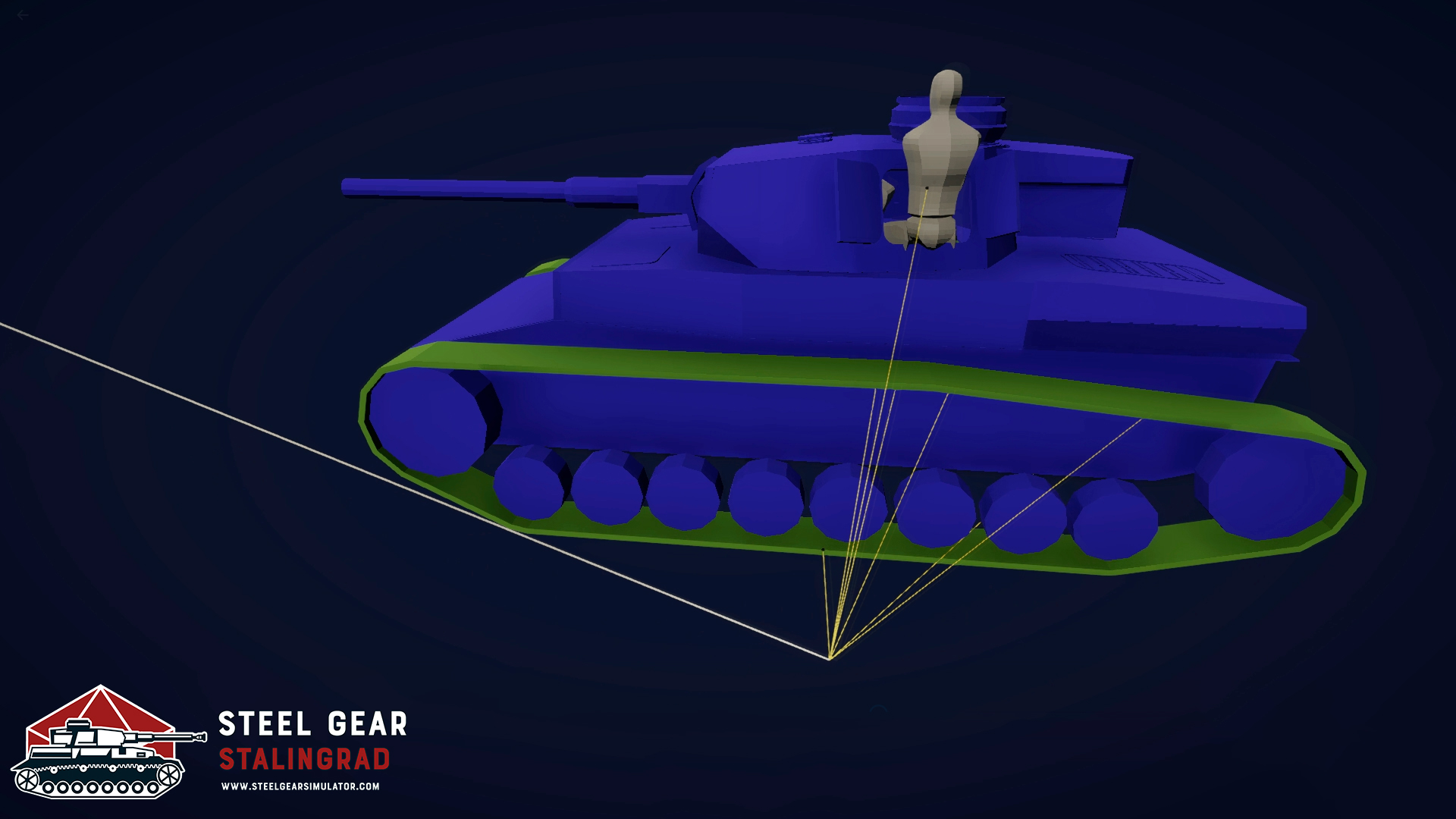 Conclusions
The new damage system will add more precision to game combats. You will be able to shoot to the well-known weak spots and you will get the expected results. You will have to take more precautions and you will have to be careful of ricochets and indirect fire while observing the field from your turret.
Official Site: Steelgearsimulator.com
Official Discord: Discord.gg