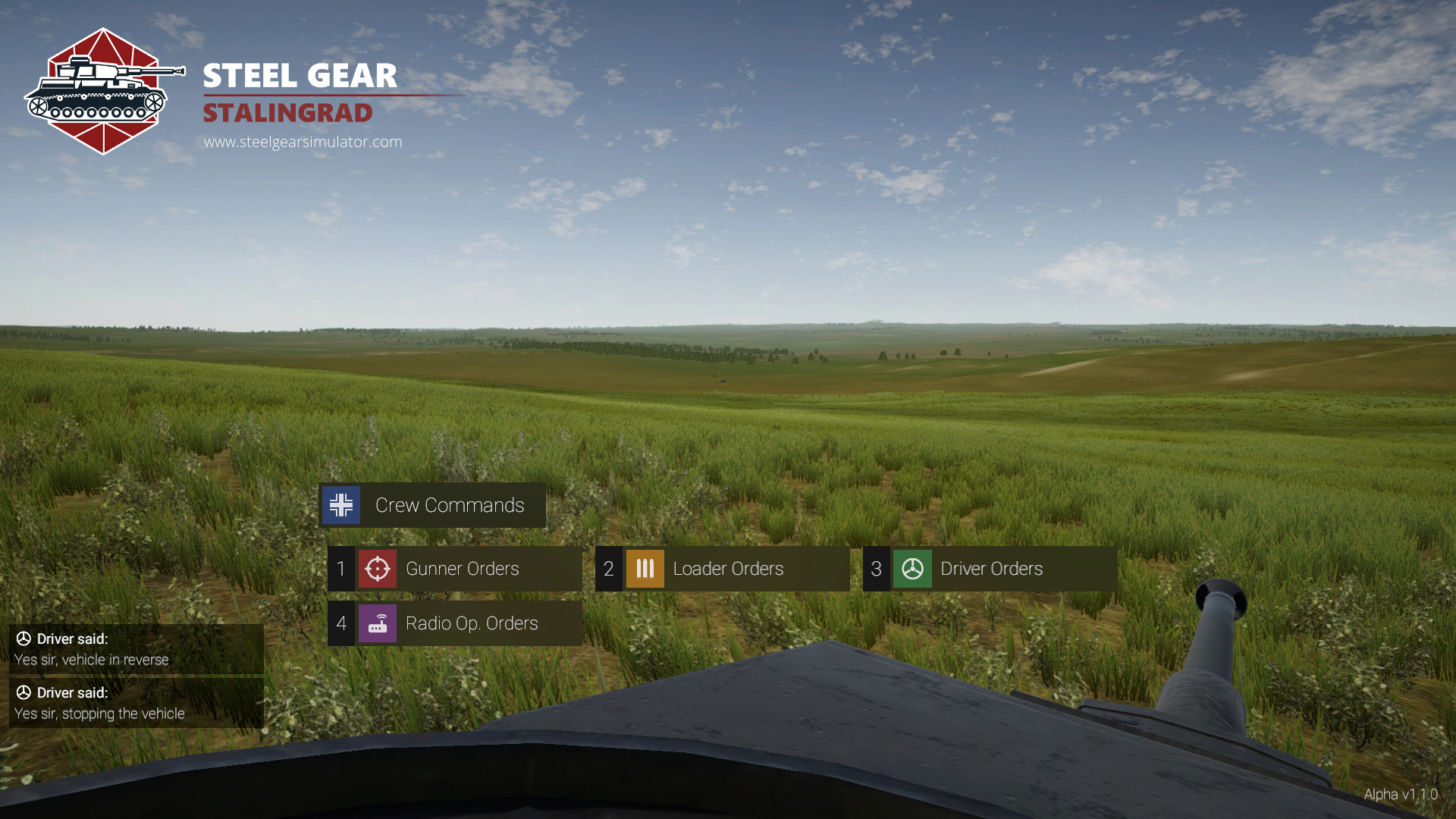 Vehicle Command System
With the next update Alpha 1.1, at the end of October, it will be added to the game the new command system. This feature was present in the prototype version, but due to the lack of time, it wasn't introduced in the first public release of the Steel Gear: Stalingrad.

This system is essential to understand the idea of the game. In the next update, with this system, each player will be able to command its tank, giving orders to their NPC crew. If the player uses the Panzer IV, it will be able to give orders to four crew, in the case of the T-34, three (because the gunner and the commander is the same person). The command menu will be available to use from the commander position exclusively.

Each player will be able to provide targets for its gunner, and the gunner will aim the gun and calculate the shooting solution and also fire if the player gives the order. Also, each player will be able to give orders to the loader to change the ammo or to the driver to reach a destination.

This addition will be the first iteration of the command system; in the future, it will be improved with the addition of more commands and other features.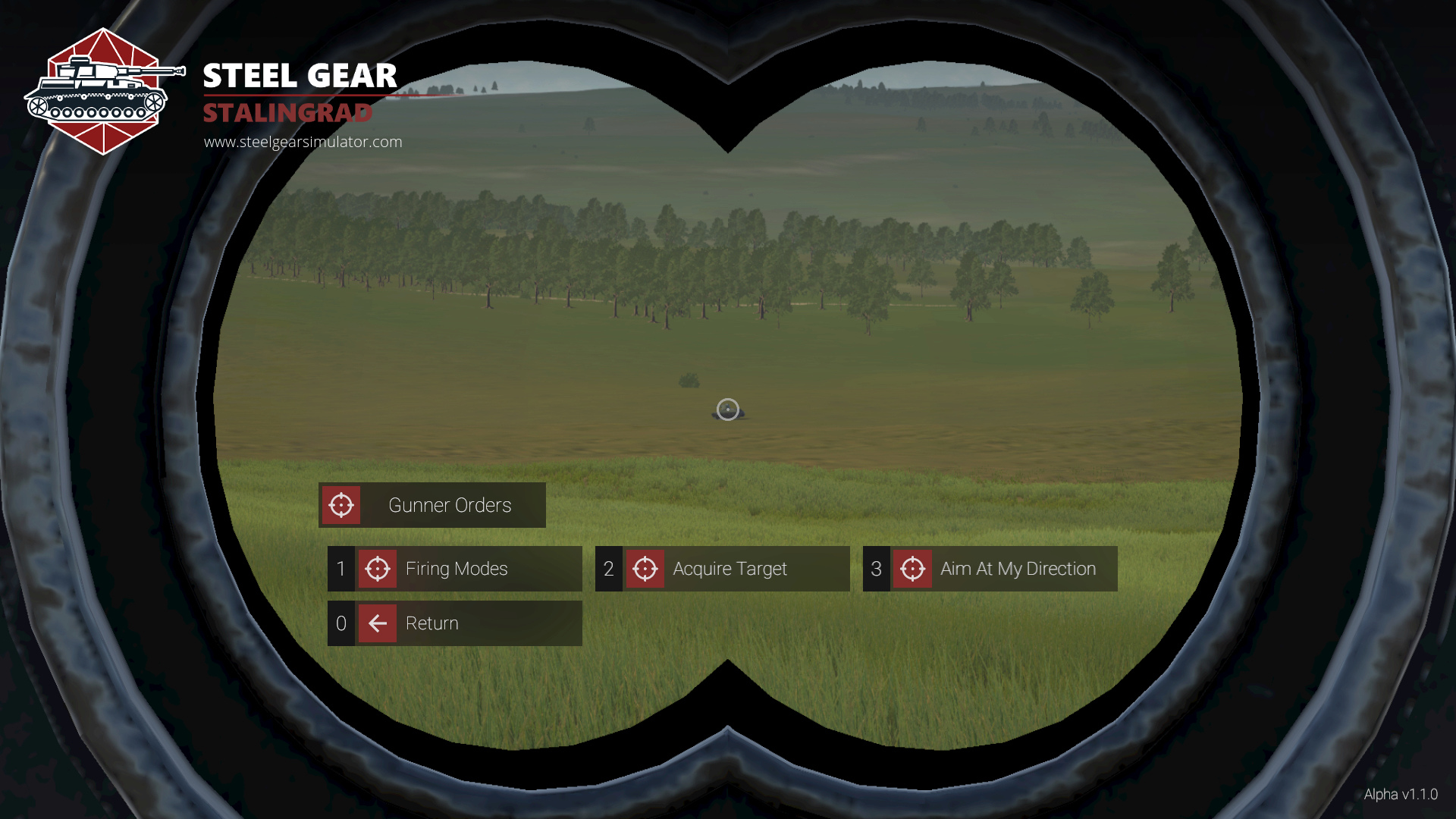 Vehicle Damage Influence
Before the Alpha 1.1, the players could access to the damage report of their tanks to see the current damage. But this damage wasn't applied to the tank behaviour in any way (because of the lack of the repairs feature that will be added in next versions).

With the introduction of the command system, this will change slightly. Now if the player loses a crew member, the orders for that member won't be available. But this won't be only in the command menu, if the player, for example, loses the driver, he will have to change to the driver's position and drive the tank himself, the same for the gunner. If the player loses the radio operator, if he wants to use the game chat, he will have to change to the radio operator position. And finally, if the commander is lost, the command menu won't be available.
---
Images