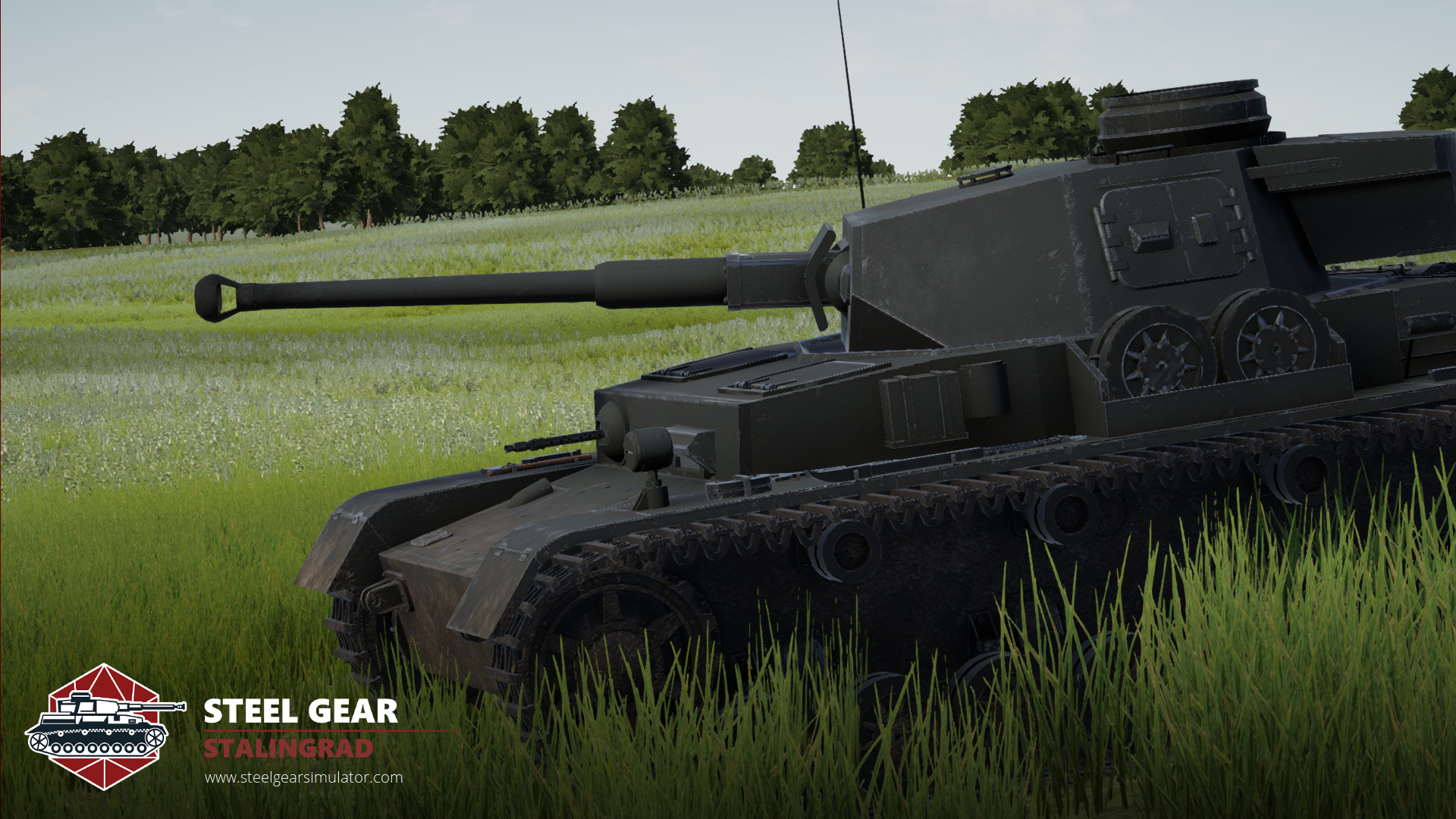 Steel Gear: Stalingrad - Alpha 1.1.0 Released!
The Alpha v.1.1.0 is now available for all game owners on the official webpage. Remember that you have to uninstall the current version, download the new one from your profile section on the webpage and install it.
To improve the testing of the version there will be online battles all days (excluding maintenance times) from today until 31th of December.
Please report all bugs and feedback on the official Discord server.
This version is a step forward with important QoF and features additions. You can read all the changes in the patch notes on the website. Let's review the most relevant of them:
Performance Improvements
The performance of the game when playing in multiplayer mode has been vastly improved. Also, the gameplay experience for players far away from the European Union, like Japan or Australia, should be better.
Panzer IV Upgrades
The interior of the Panzer IV has been upgraded completely. Also, a new optics effect has been added to the game, not only for the Panzer but for the T-34 too.
---
Crew Commands
Now you can command your crew from the commander position of your tank. Giving orders to your crew, for example, you can designate targets for your gunner or a destination for your driver.
New Keybinding System
The keybinding system has been redesigned completely, now you can assign all controls to keys. Also, you can assign components to the mouse axis.
FX Upgrades
All FX has been reviewed and upgraded. Also, the sounds have changed and the sound blending has been improved
---
Become an Alpha Tester!

Do not lose this opportunity! Become an Alpha tester and take advantage of 50% less price than the final version and the access to two exclusive vehicles.