The Steam Page has just been launched...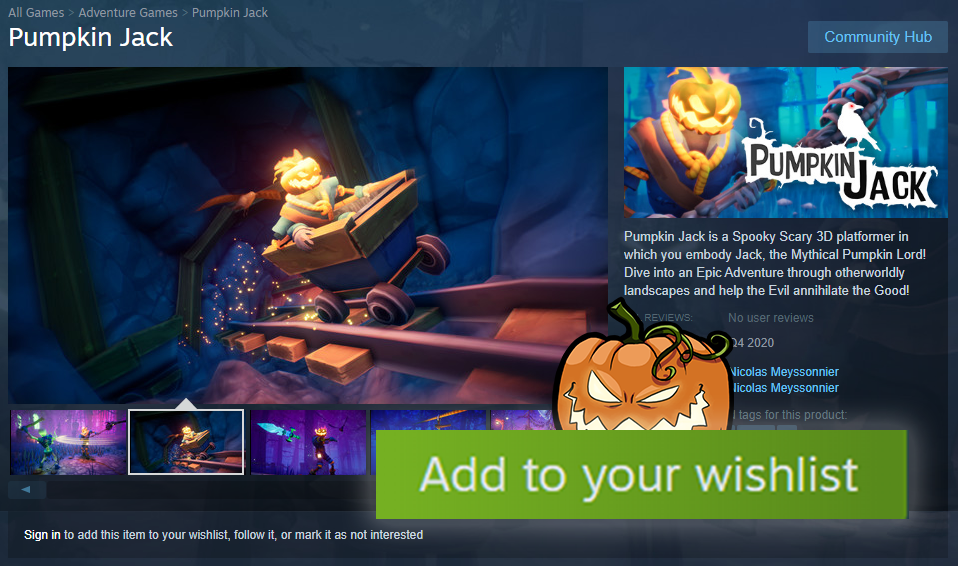 Visit the link to have any information you need about the game, and of course WISHLIST Pumpkin Jack if you're interested!
The Steam page is a nice recap of what is the game, what does the game looks like and what is important to know about it! There's also a bunch of exclusive screenshots that you can't see anywhere else, so do not hesitate to jump on the hype train and follow the game!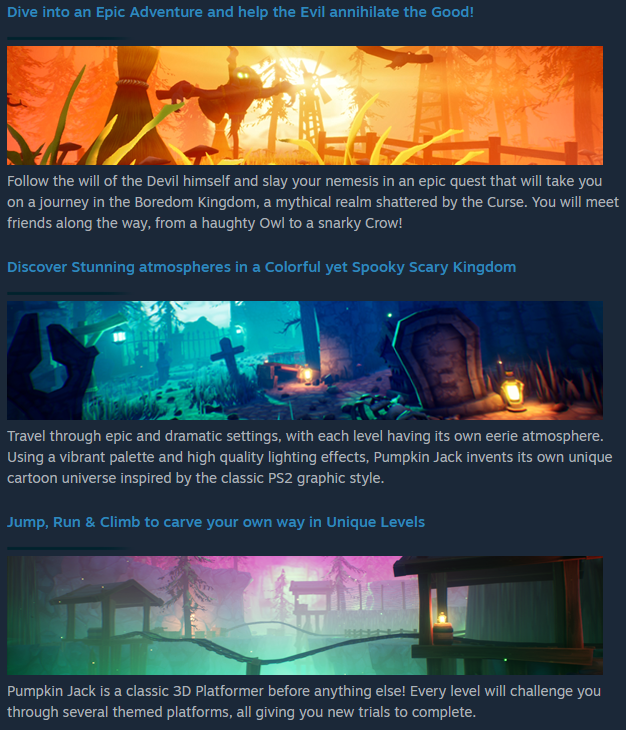 ... And we're gonna celebrate!
For this very, very special occasion, we wanted to thank all our followers by doing a giveaway of Jack's miniature! It's a unique one, and a hand-painted one aswell! So do not hesitate to enter the contest on Twitter to win it!
You have until 12/11 to enter the contest and win the prize so you shouldn't wait too long!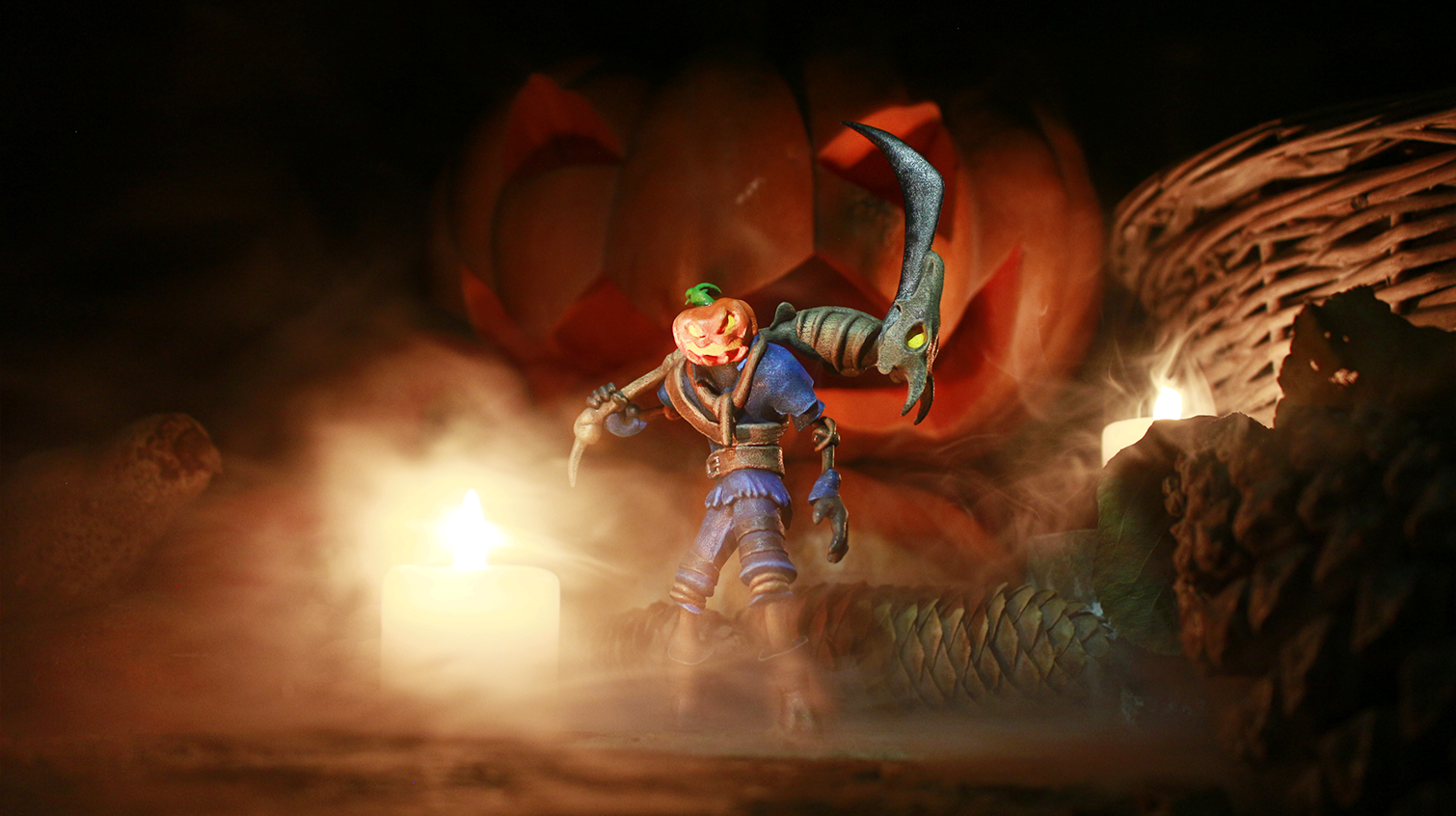 That's not all... Because there's an Halloween special trailer!
This is a remix made by a friend of "Spooky Scary Skeletons" by Andrew Gold! I really enjoyed making this trailer so I hope you will love it too guys :)