Hi, everyone!
It's been going well since I launched for alpha sale on Humble Widget and Desura about two weeks ago. Thanks to everyone for the support! And if you enjoy the game please do head on over to Steam Greenlight and vote for it!
The new builds have been submitted to Humble and Desura although it may take a while for them to show up!
Armory Deck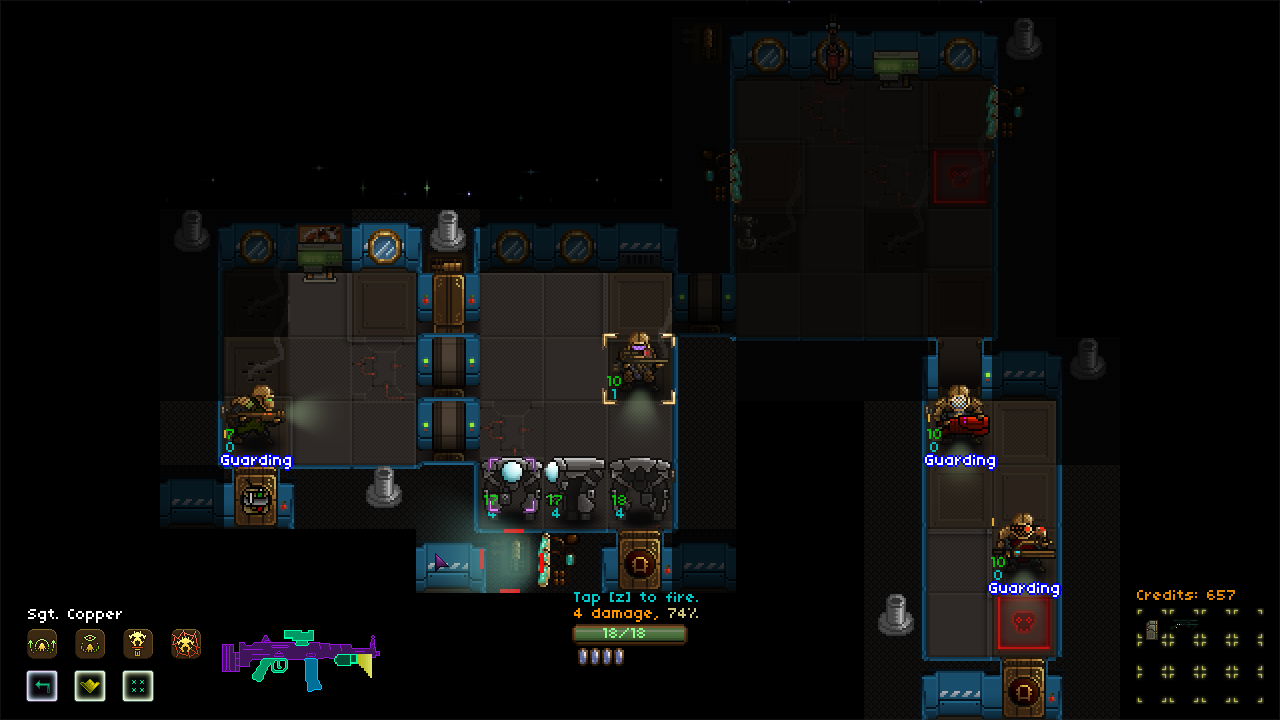 It's big, it's bad, and robots and aliens have been swarming over it since you woke from cryosleep. That means they're ready for you, marines. There may or may not be higher chances to find laser and plasma weapons here - you'd think the security lockers would have some, wouldn't you?
Bridge Deck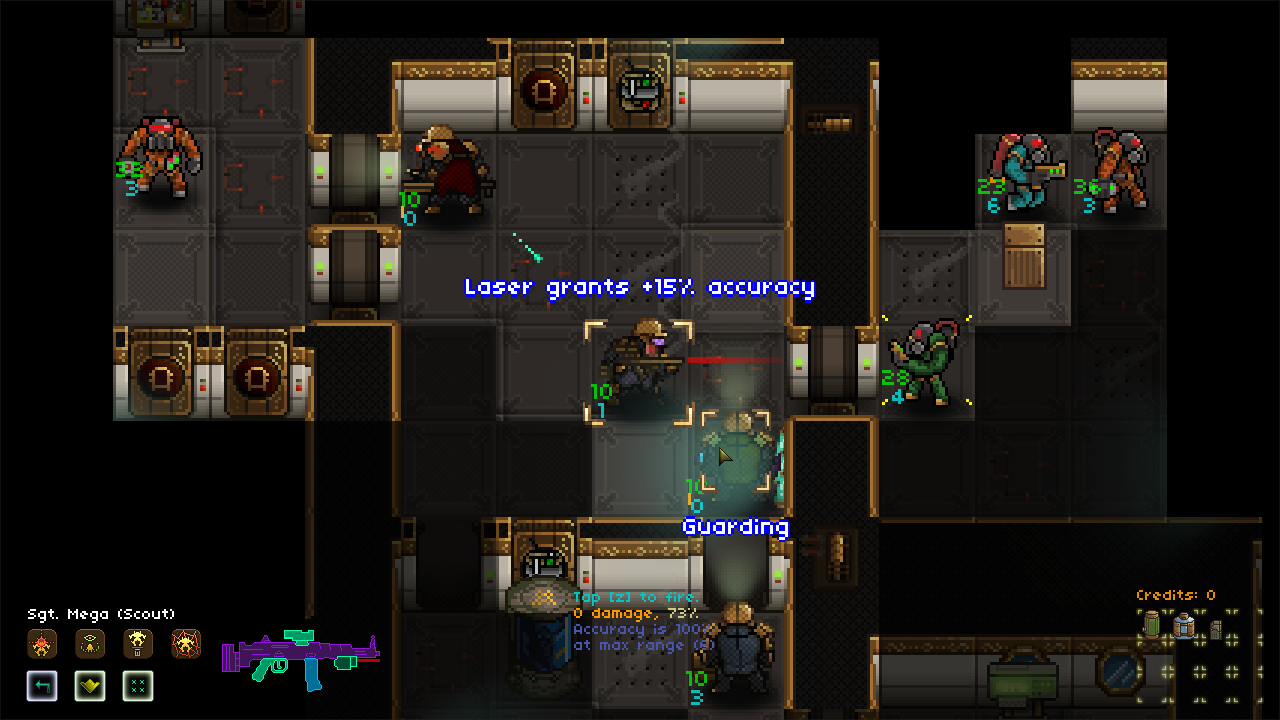 Does the Captain veer toward opulence? Why are there still plastic explosives everywhere?
Some quality of life updates include the marine's class next to his/her name on the bottom left hand corner of the screen, status announcements when cycling weapon attachments, and the auto-target panel mentioning that targets at max weapon range always get hit, and what the active marine's actual max weapon range is.
No more pesky toggling the I key to remember how far each marine can fire. Tile fire indicators were changed to gray to indicate they can be fired through (changed from green which made no sense...)
Let's Die errrr Play!
Steam Marines got quite a few LP type videos since it launched for alpha sale. Here are a few showing varying levels of success:
Thanks for reading, watching, playing, and happy robot hunting!