Hello, everyone!
If you enjoy Steam Marines please do head over to Steam Greenlight and vote for it!
This build there's new and improved enemy AI to deal death to your marines. They'll patrol in dynamically created groups, check nooks and crannies, use grates to move, and sneak around and flank you. Fun! Also, there's a barrier to getting out of the Command Deck now - a rather large one, in fact: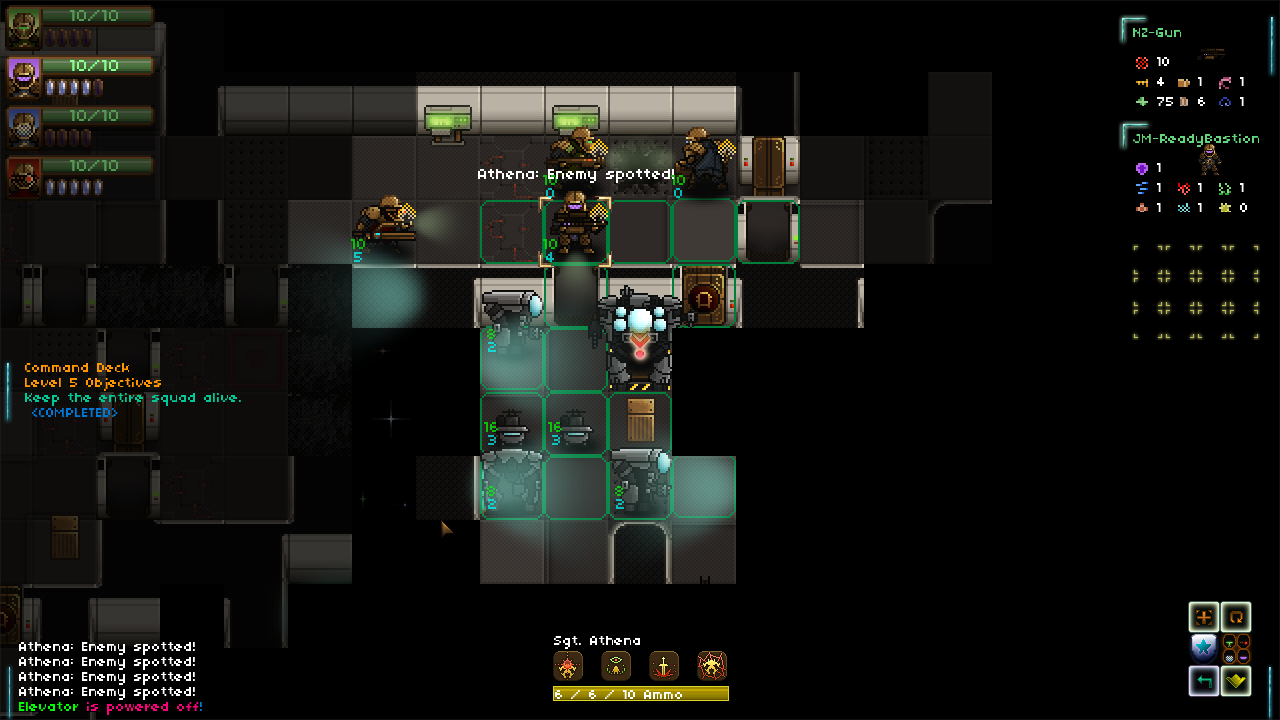 As usual, you can check out the full changelog on the forums and also download the game from the official website. Thanks for reading and happy robot hunting!