Hello, everyone!
If you enjoy Steam Marines please do head over to Steam Greenlight and vote for it!
It's been a long haul with snow and flu and general craziness. But fear not, for Steam Marines is back with a whole new deck based on the Medical Bay of the ship, and a host of robotic invaders ready to chop your stalwart marines into pieces.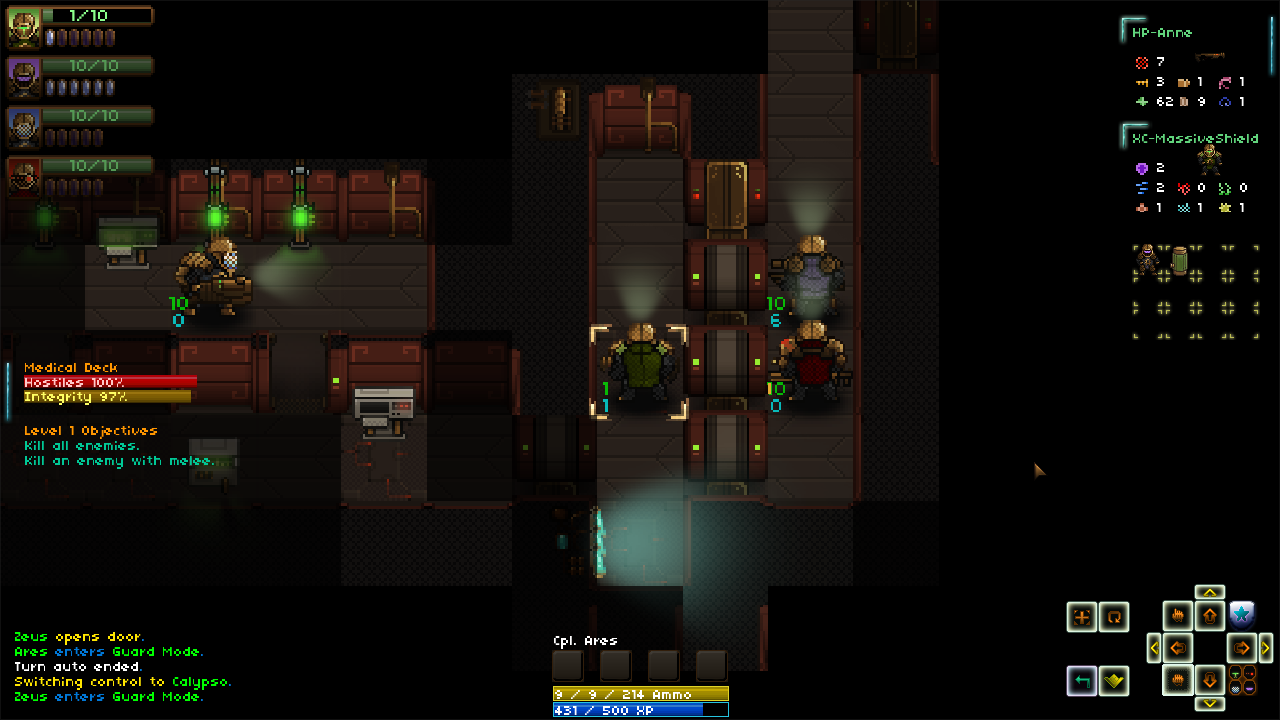 Some spaces are wide, some spaces are narrow, and they're all good places to die. Some animations are now in-game, both for marines and enemies new and old. New enemies are getting tougher, more aggressive, and stranger looking: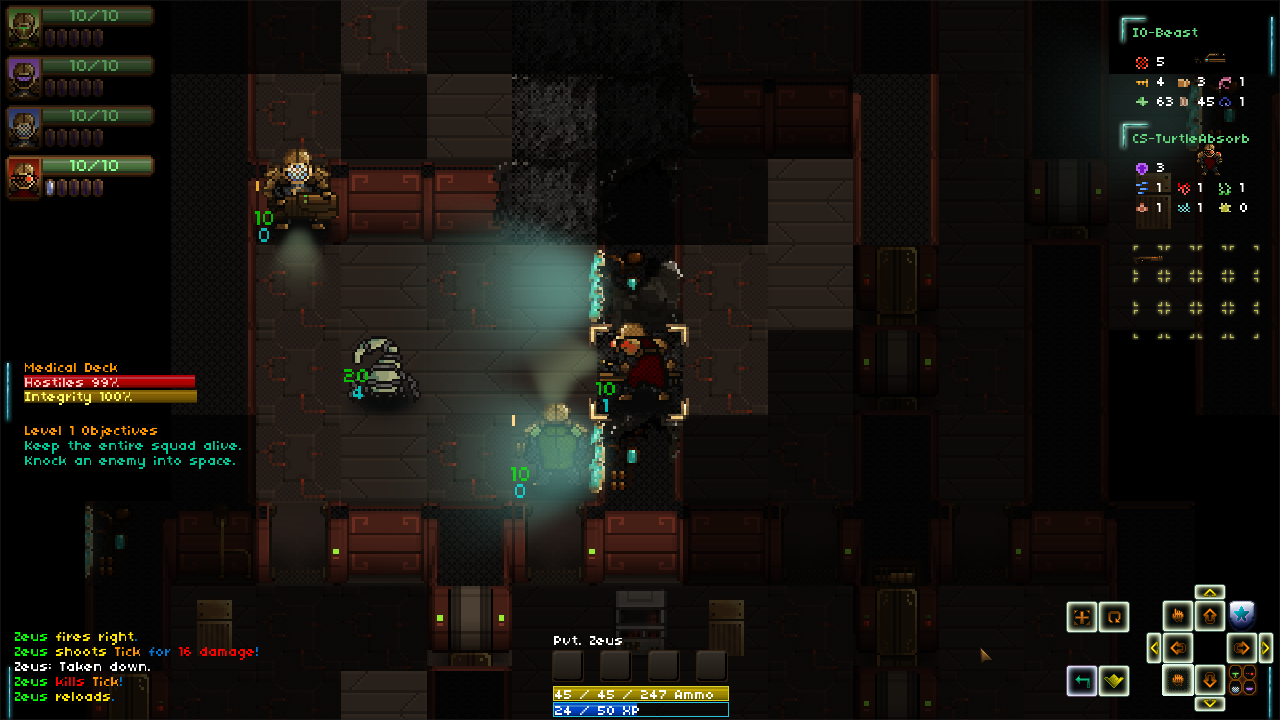 The camera system has also been reworked, tracking each individual enemy unit during the enemy turn. And hey, Guard Mode actually works properly now!
Part of my work has also been on UI, with a brand new ship mechanic that should be forthcoming, and also an overhaul to the game's main menu screen: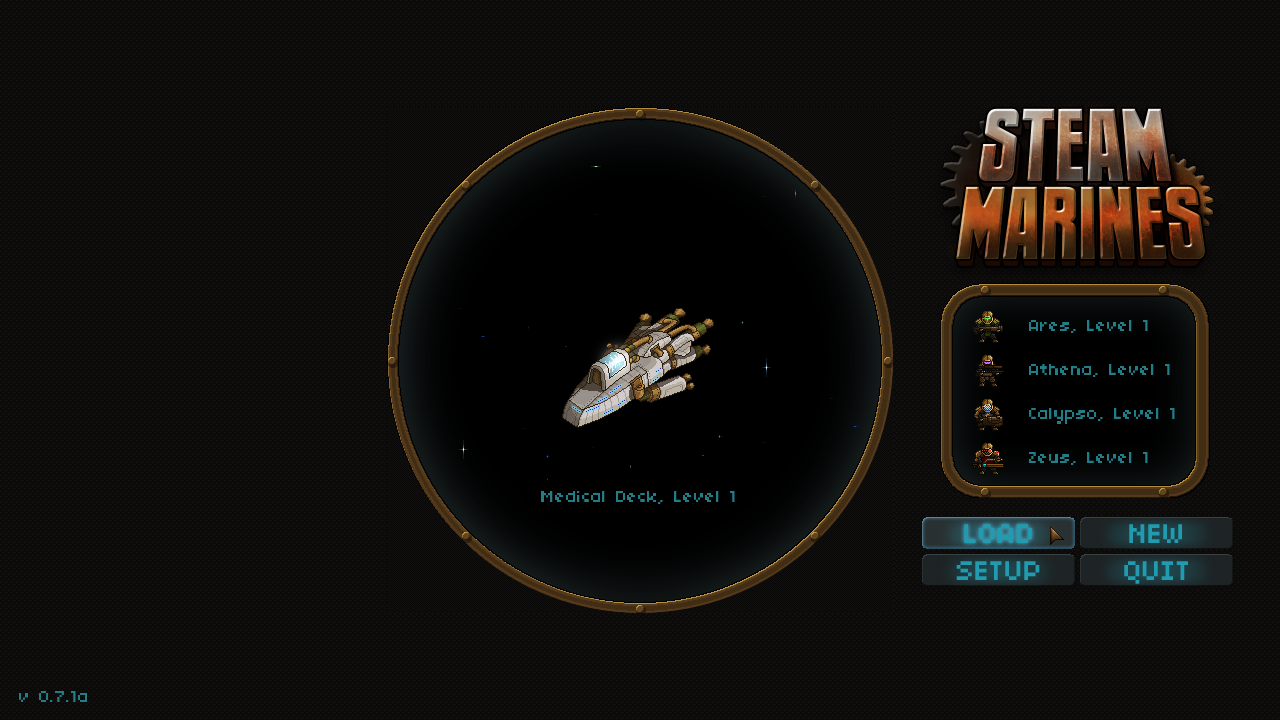 Almost looks like a real game.
Thanks for reading and happy robot hunting!