Hey guys!
We have some very exciting news: Of Carrots And Blood is now on Steam Greenlight and if you liked the 'Classic Edition' you will love the new one!
If you have a Steam account please upvote our game, tell all of your friends who have a Steam account and make them also upvote our game ... and then create an account for your grandma, your parents and your gold fish!
Steam Greenlight:
Steamcommunity.com

Thank you and hopefully see you soon on Steam!!
The project has gone through a lot of changes and improvements over the year, so we decided to show you the progress we made.
Here is a comparison how the game looked back in 2014 in the first Ludum Dare version VS how it looks today:
LUDUM DARE VERSION: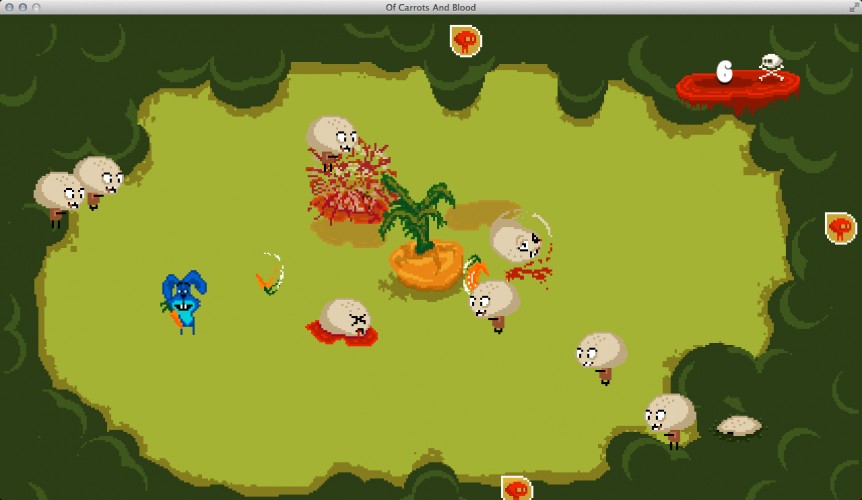 RELEASE VERSION: