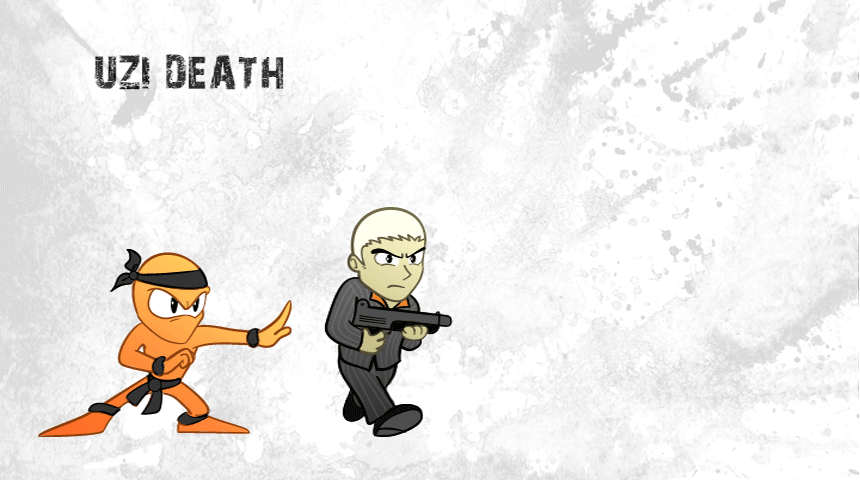 Death, it's a fact of life. Player death is a fact of video games. Without the possibility for things to go sour the challenge isn't as sweet. All that being said I plan on doing quite a few death animations not just for Neon but for all the baddies in the game as well.
Having different death animations should make the game feel more like a tailored experience. If Neon gets shot by the Yakuza with a UZI I want that to feel different them him being electrocuted by some sci-fi shock blast gun for instance.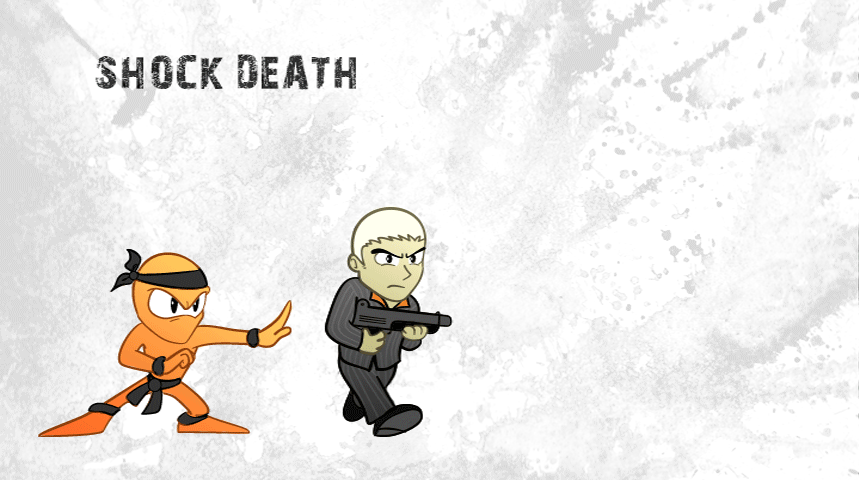 I haven't yet designed this Shock Gun or the Space Pirate that will wield it but I figured it's just a different flavor of getting shot so why not make it happen. I have big dreams of smashings, stabbings, limb severings and decapitations in the future. The third thing I want to show you is the big reveal of what I've been envisioning stealth will look like in the game.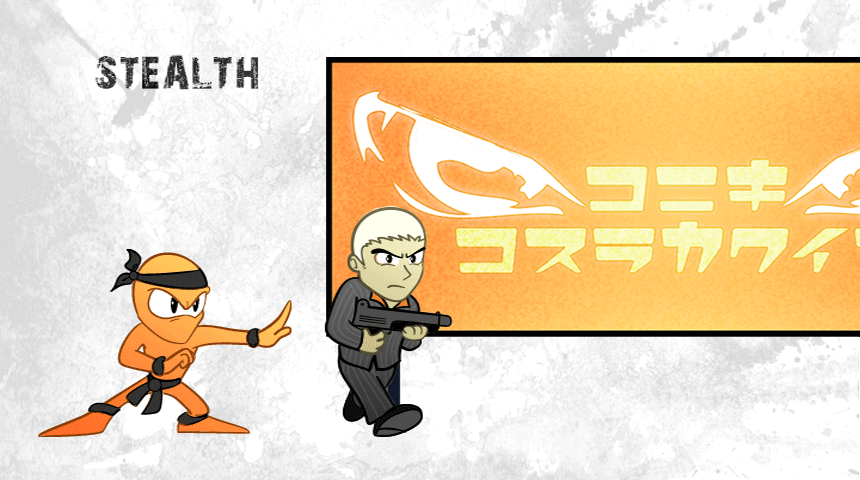 The speed is a bit slower in the animated GIF then it would be in a video but it really displays the nice subtleties of the animation. I like that this animation shows Neon is aware of how big his own eyes are so he squints help him blend in with the sign.