Well, another month has passed, and we are moving forward in two different lines of actions, mainly devel design and mechanics fine tuning.
We have already developed all the assets ( props and characters ) for the first episode, and we are now integrating everything together as to generate the full twin level ( remember that each of our levels has a up and down which represents the double of work) for Ryuu and Princess Keiko, our two leading heroes.
With the new enemies that have been integrated in January, the Mini Samurais and the archers, we have now the full range of enemies that we want to incorporate in the first episode.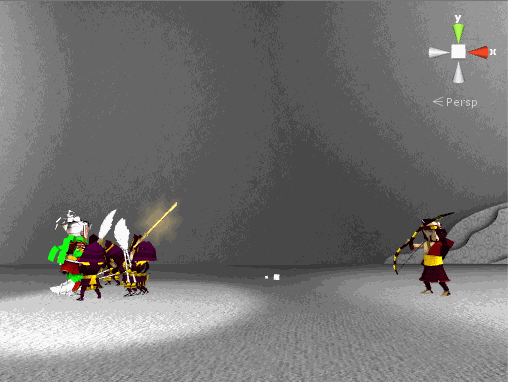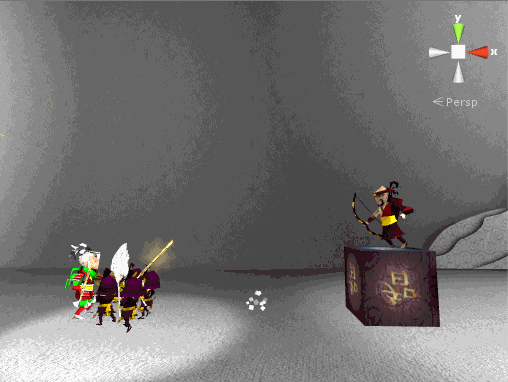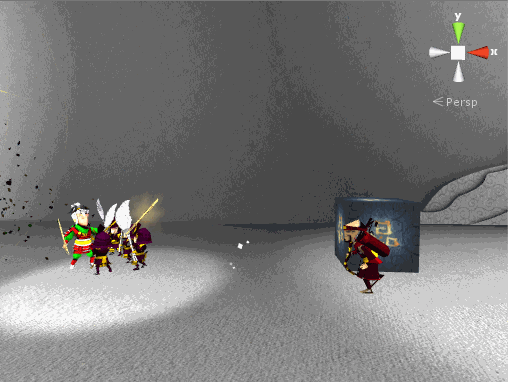 The level is now 80% completed with a couple of chunks still missing but already with work under progress to complete them.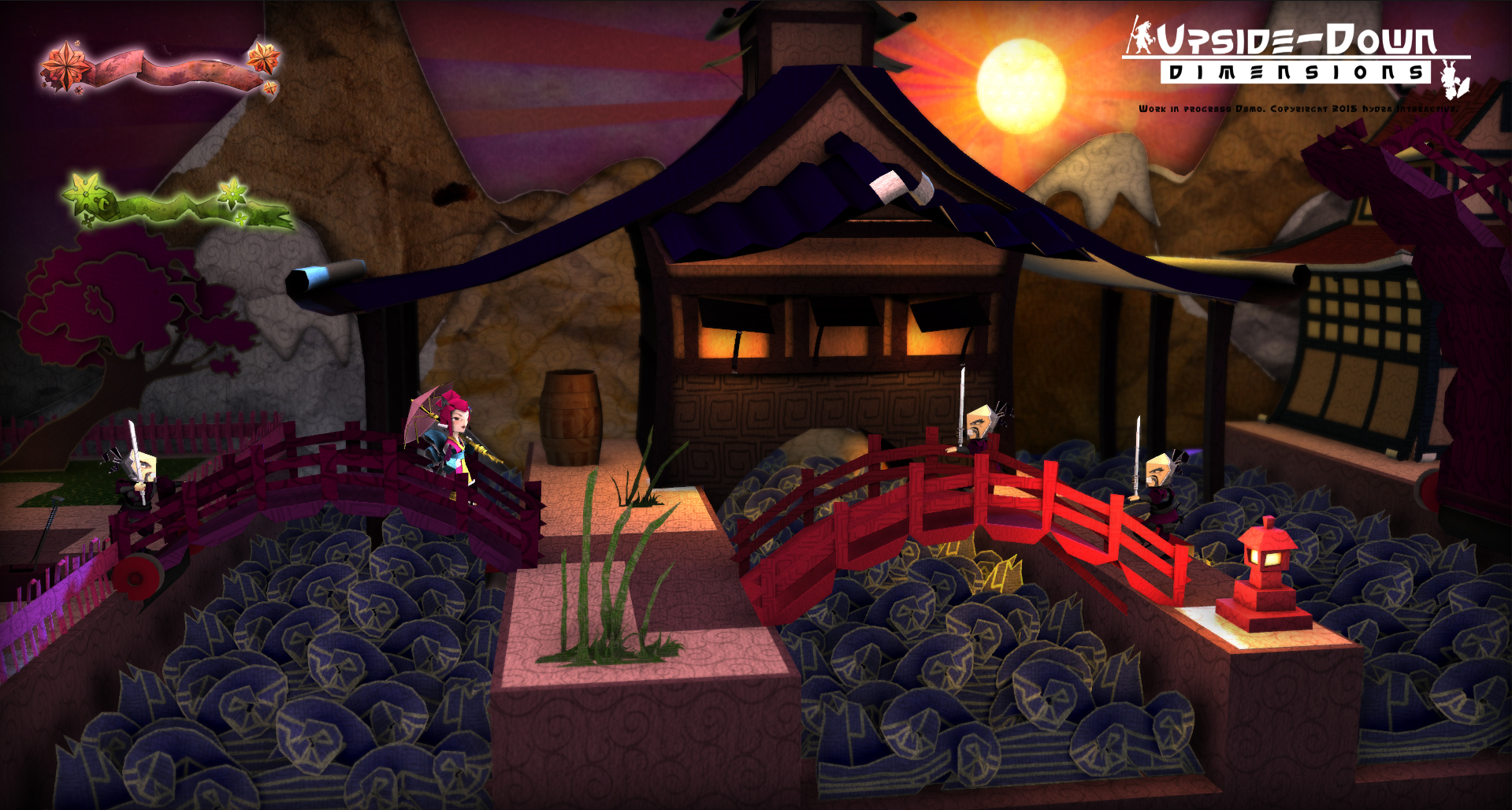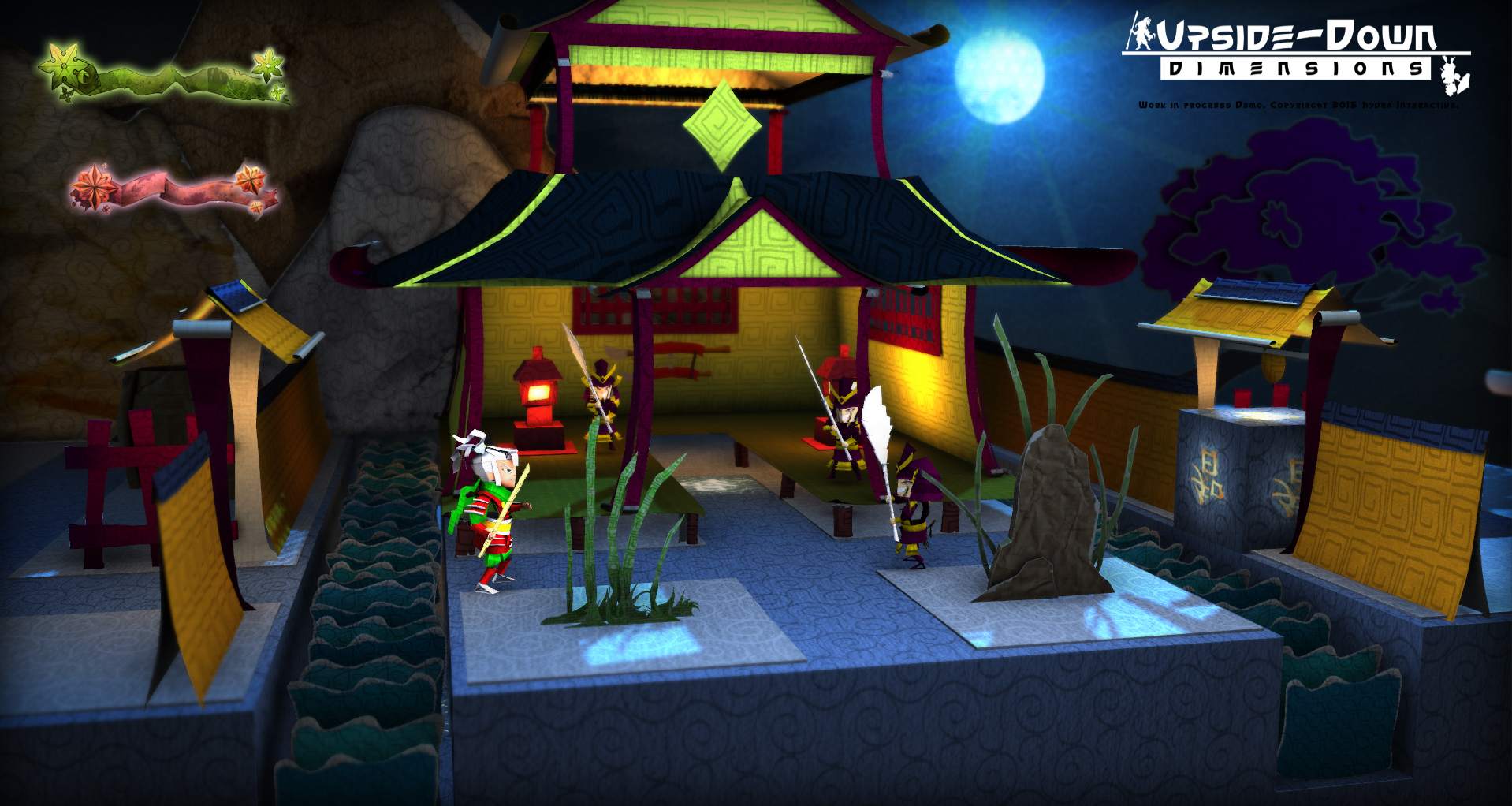 We think that work is progressing fine and that we are on way to clearly make a very good game come a reality.
Check out our twitter for more information on the progress of Upside Down Dimensions, and don´t miss our twitteronettes, with the main characters of the game making the show from time to time, as an appetizer for the adventures that will unfold with the game.