This week we continued to work on overall improvements of the game listed below. I'll release an update soon.
- The rare bug with non-returning armies has been fixed (thanks for your save files, I wasn't able to reproduce the bug on my own).
- Most of the windows can now be closed with Esc key.
- New buildings: wooden gatehouse and wooden guard tower. Wooden gatehouse has less HP and requires logs instead of stone and wooden guard tower does 50% less damage than the old one and also does require logs instead of stone.
- Town hall has changed a bit.
- New NPC building: Abandoned mine with ghosts. Once you've defeated the ghosts you get a random mine (coal, iron or gold one).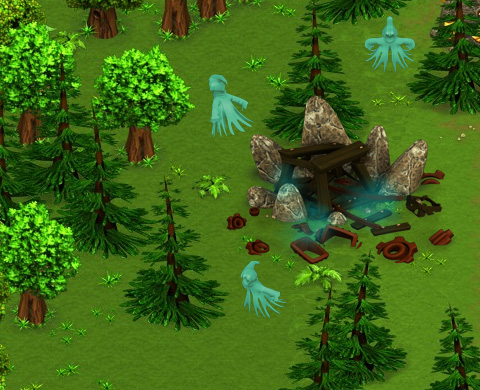 - Castle has been implemented. This is the first mega-building which requires a lot of resources (coins, stone, logs and iron) and is being constructed over time (at least a year if you have enough workers and resources). I'm not sure yet what it will do, maybe we'll decide that after others mega-buildings are done.
Different stages of construction:
Castle is almost finished:
A finished castle:
Contact us at info@hearthlands.com.
Follow us on Twitter.
Like Hearthlands on Facebook.
Subscribe to our YouTube channel.
Become our watcher on Indie DB.
Get the game on Steam.
Stay tuned and see you soon!