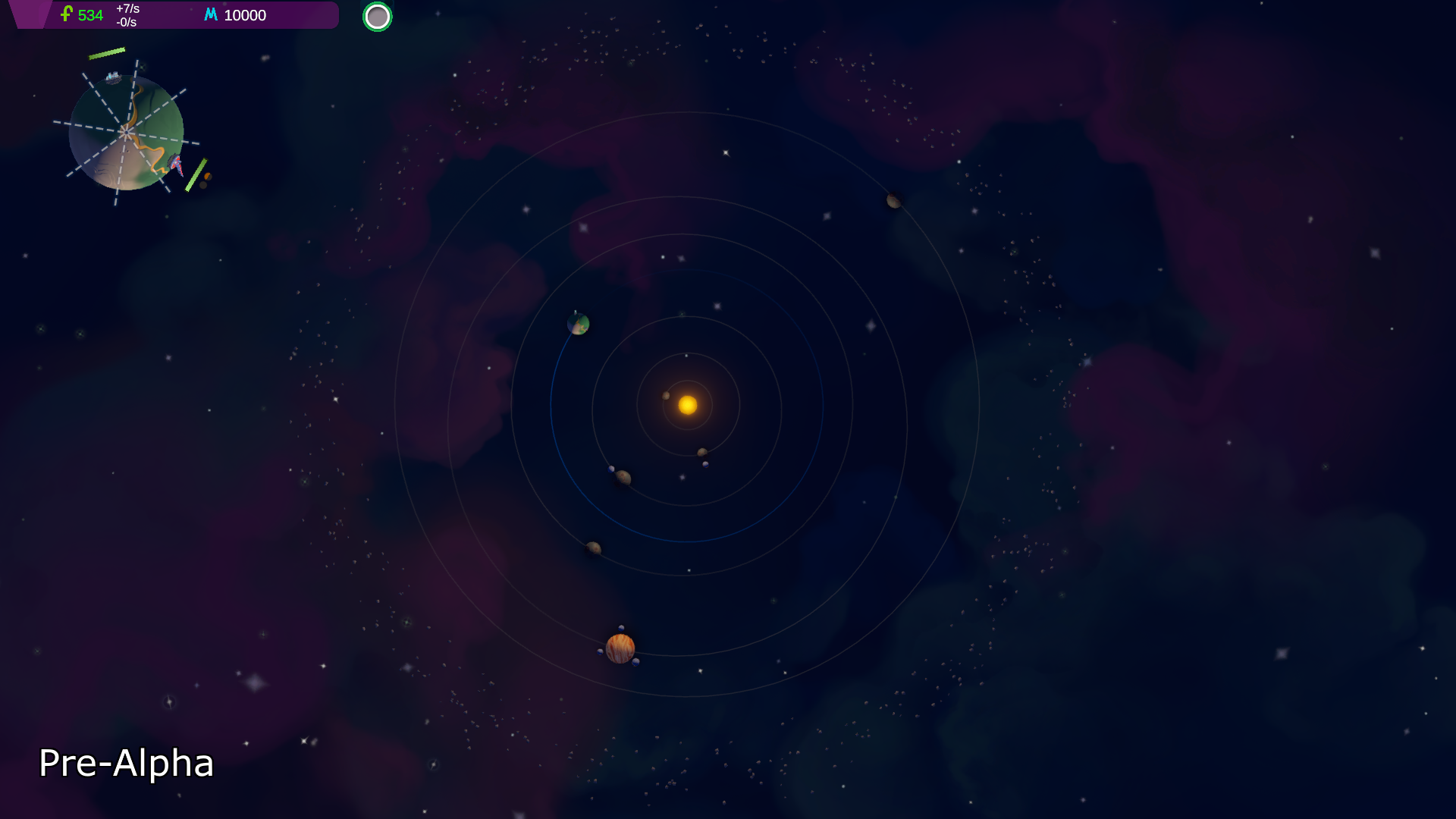 It's time to share with you the progress Worbital made in the past month. So what's up?
Current Progress

The Worbital Alpha is getting close to completion. The game's most essential features are in, though, there are still quite a few to be added.
One of our current main goals is expanding the variety of buildings and weapons in the game. The number of ways in which you can destroy other planets is growing by the minute (yes, there is a weapon that lets you knock planets off their orbits!). And all of them, including the ones you already know, are getting prettier, too. To make things more interesting, we've finally started implementing defence structures, like Forcefield. Forcefields let you block off any projectiles coming your way, but you do have to activate them manually. So, keep your eyes on the skies for incoming blasts.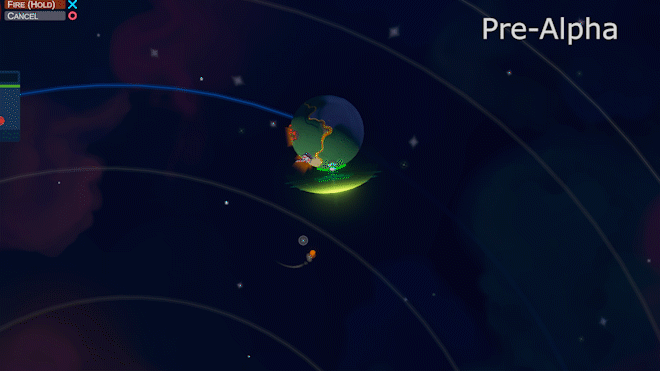 As a matter of fact, the whole game is getting prettier with the planets' textures, explosion effects and more. We've also added an asteroid belt around the planetary system, and it's more than just a cosmetic detail. The asteroids serve as a sort of a border for the system, keeping any projectiles or celestial bodies from slipping out into the wild.
Here are some of the other things we've been working on lately:
Developing Worbital AI. It's just a baby now, but it's learning fast!
Re-working the UI for cleaner, neater and more intuitive use
Designing pause menu, settings menu, match creation, loading screen—all the essential conveniences of a modern game! All menus are getting prettied up and player-friendly.
Added some of the sound effects (i.e. explosions, weapons firing, weapons being built). Courtesy of our sound designer, Jack Powell (Twitter.com).
Worbital soundtrack is in progress, composed by Hideyuki Shima (Twitter.com).
Designing mmm.. a certain something.. about certain characters.. of the game. Intrigued? We'll tell you more as soon as we can!
Testing
In other news: Worbital had its first outing to players outside the team. During the last two weeks we invited our friends from Rusto Games and Bind to drop by our office and take Worbital for a spin. The fun, the pain, the passion—it was all there. As was valuable feedback form our peers that will help us improve the game.
What's Next
In March we are heading to GDC. Soon after that, there might be a video coming up, in which you'll get to see how Worbital looks now and to hear a bit from the soundtrack.

So much for our news!