Hello my friends, b5cully reporting in with some new stuff to show to you!
I'm proud and happy to announce that a new build is in the works and that it will be ready in 30th this May. Finally!
With the port to libgdx framework, 70% of the game had to be completely redone from scratch. That practically means I created a new game using ideas and a bit of code from the old prototypes I had. The result of that you can see here: Blood, sweat and tears, but oh boy, it is worth it! Let me show off some awesome features of the new build while it's still hot!
Camouflage is now more interesting than before: Tanks got a camo pattern now and become more transparent the more the camouflage color matches the ground color. This not only affects your own vision - this stuff also affects the vision of all bots you will play against!
The interface got a complete makeover, for example with a better attachment editor for your customized weapons:

Weapons also change size once you attach a scope or magazine to it (something that didn't work before Version 7). Attachments do not have a function yet (except the magazine). Oh and you can change equipment in a very similar fashion!

Check this fancy main menu that slides out when you hover over it:
Items that lay on the ground use their original icon and change their scale to highlight they can be picked up (I threw that out in 7.0 because it conflicted with some item graphics). The HUD below the soldier is also noteworthy, as it displays health, ammunition and reload status. It will be later replaced by a better, more stylish HUD and the possibility to set your current target by pressing a button.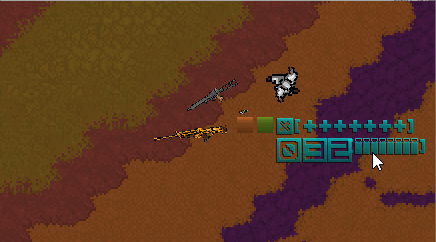 Inspired by an older dev build I had, I also made this nifty parallax main menu.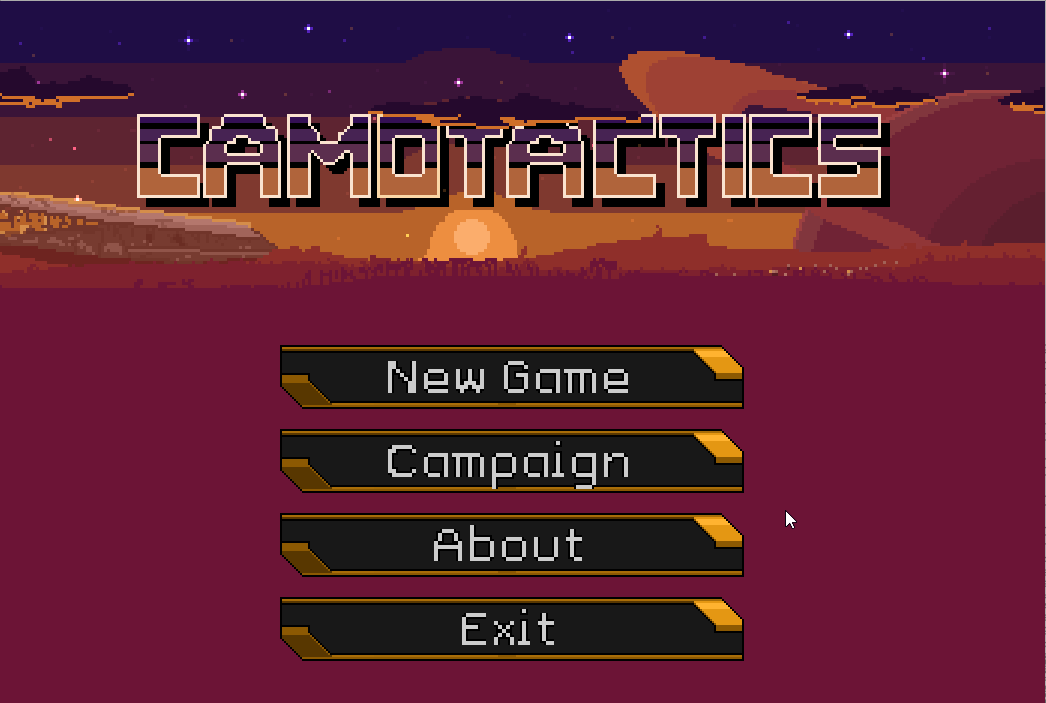 There are still a lot of features unnamed, and few more left to port from older versions!
I hope you're as hyped as I am for this demo version 7!
Stay tuned and thank you for reading!