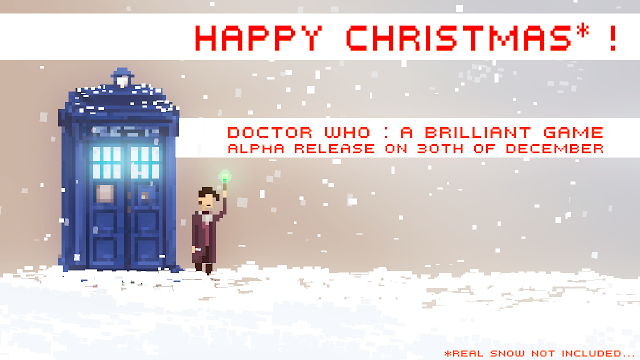 Audio production of the game has been started !
On the graphics side : 50% of the MiniGames are done. 60% of the GameScenes are also done. A lot of hard work is still to be done. But the game is playable and well !
What is left do be done on the GameScenes side (including dialogs and mini games) :
-One scene that happens in the Blackarchives. (more in the final version are planned, like the vortex manipulator sequence)
- One scene about some big red button...
- One scene that happens *around* Gallifrey (need more clues ?)
- One scene about some Curator.. (the only one involving the national gallery, but we also plan to add two more scenes that happens in this building in the complete final version)
And finally, a concept of some in progress interior of the newly designed Tardis of the Eleventh's Doctor, this is one of the last backgrounds left to be finished...
We certainly won't have the time to include Leonardo Da Vinci Workshop and the Weeding Scene, we prefer to push them for the future complete version of the game, so that we can actually concentrate on the already existing scenes).
Maybe like the following one :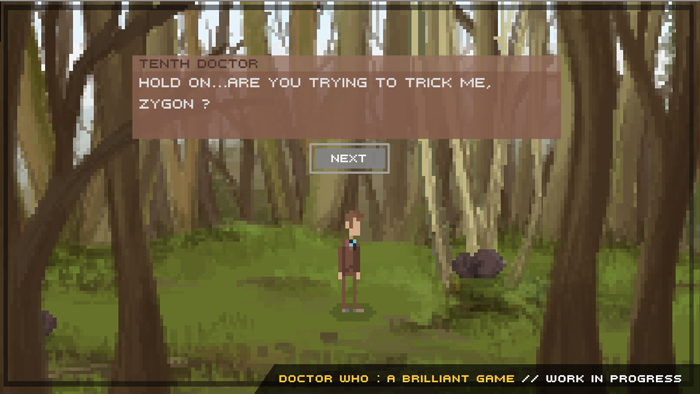 Doctor Who : the story of talking to a giant rabbit.
Stay in touch for the next news !