Time to start leveling up guys, Stats are important!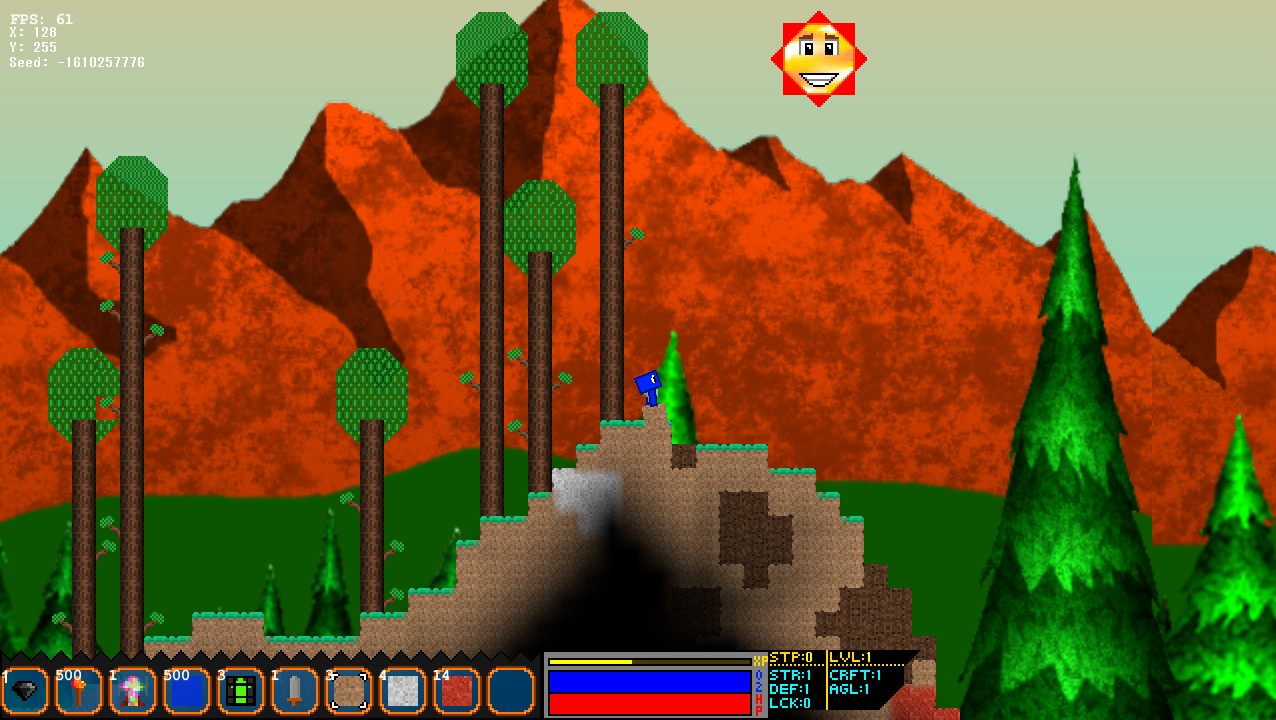 Stats are implemented and are starting to be integrated into combat and general mechanics. Two stat points are granted each time a player levels up and they can be used to improve:
Strength(STR): damage multiplier
Defense(DEF): capacity to negate damage
Luck(LCK): chance for extra drops from mobs or ores
Crafting(CRFT): skill indicating which recipes are possible to craft
Agility(AGL): chance to dodge an attack or projectile
Max health increases 10% with each level, and XP required increases by 20%. These numbers mean that the player will need to make good decisions with stat points early on, or they risk greater difficulty in the future.
Quests and mob grinding will be the primary ways to gain XP, however I will consider things such as minigames or rare potions. The RPG focus in this game will be what makes it great, and will be what can set it apart from other sandbox games out there.
You might have also noticed the splash text which has been added as well. This gives the game a deeper sense of immersion.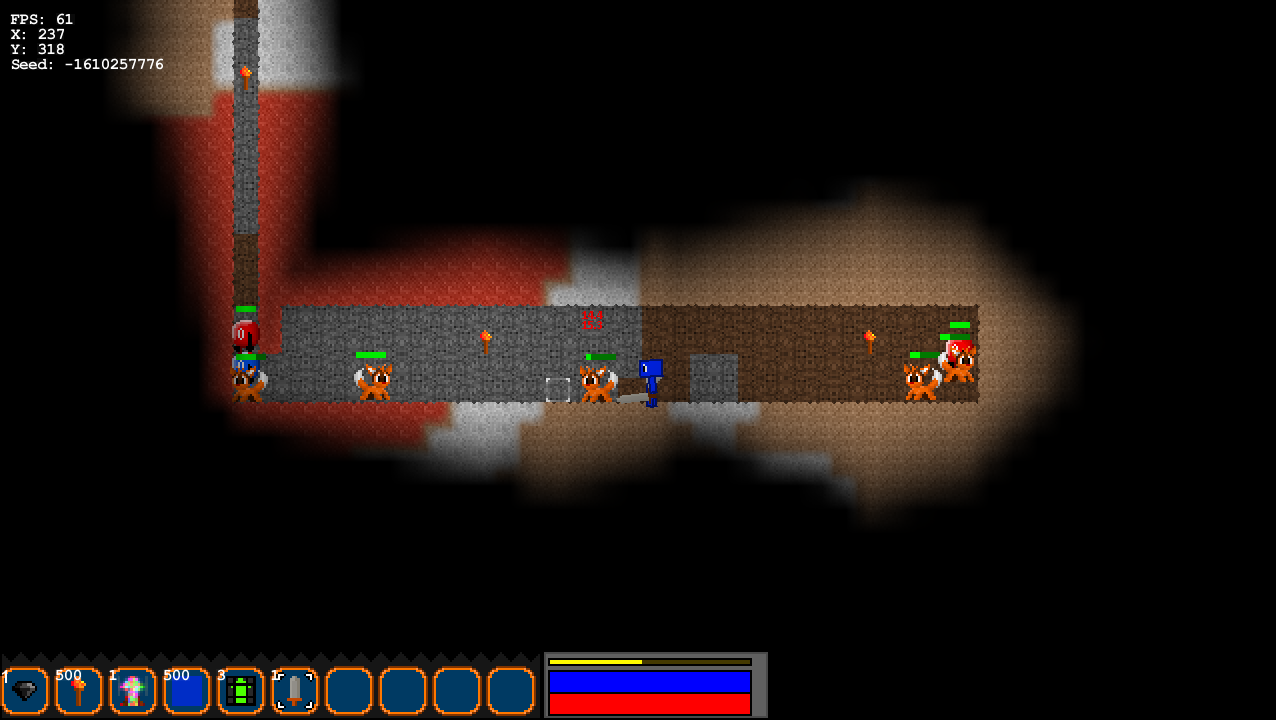 Stats will continue to be elaborated on as the game continues development, so be sure to keep checking in. The RPG side of things is starting off nicely, and I hope that it continues to remain this way.
Cheers and thanks for reading,
-TritonDreyja