The year 2020 has been an intense one for us at Moonlit - Model Builder has been steadily growing, and we have enjoyed attention from players, media, and convention-goers alike. We wanted to talk to you about what lies ahead for us, so we went to the best source for that: our own developers.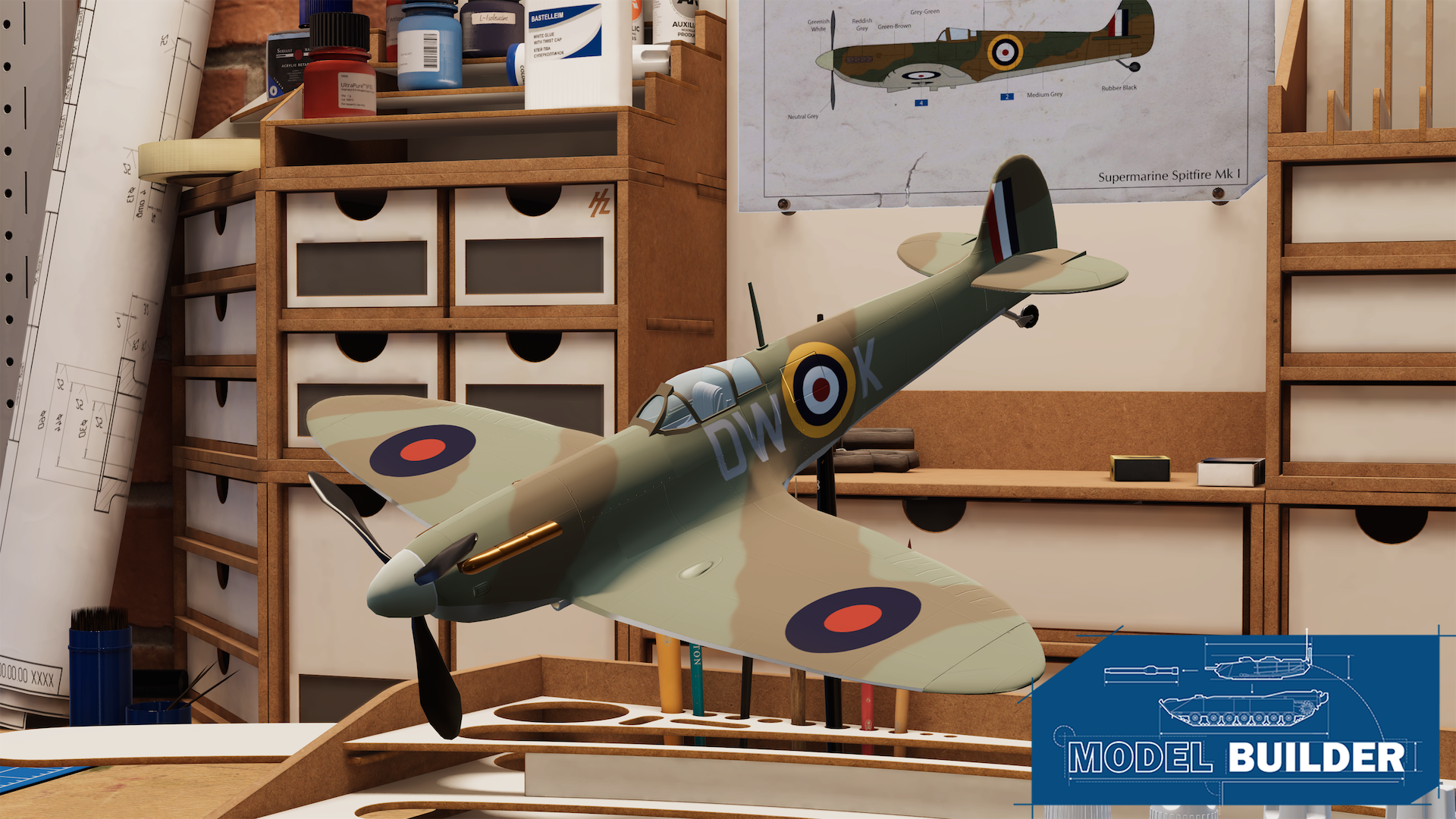 Let's start simple: how was progress throughout 2020? How far along is the development?

Michał Beniowski (QA): We started with a simple demo and a proof of concept. Once we were happy with it, we took everything we prototyped and started writing it in a new, cleaner code. Along with that work, we've built a framework for the gameplay, introduced painting tools and photo mode (which is disabled for now). We added a diorama building station and packed it with all the necessary mechanics. We created a mechanism for creating defects and tools to smooth them over, and over the last few months, we've focused on the story/career mode. Our visual design team is working on the workshop and, well, preparing another one. We're also hard at work hunting for bugs and eliminating them one by one.

Grzegorz Chyb (Producer): Setting out to create Model Builder, we wanted to give players something more than a bunch of repetitive tasks - we wanted to unleash their creativity. Building models, painting them, and applying various stickers sounded like a good outlet for that. We let the ideas develop until we were ready to build the first prototype and test our assumptions. It looked promising, and at this point, we knew that we had an interesting idea on our hands; the trailer and reactions to it only further reinforced that.

Maciej Siwek (Designer): As of now, we have finished work on the main mechanics and are adding new gameplay elements on top of that - those include the career mode, shops, and the ability to personalize your workshop. We're also at the point at which we are building tutorials that should allow more people to test the game and give their feedback.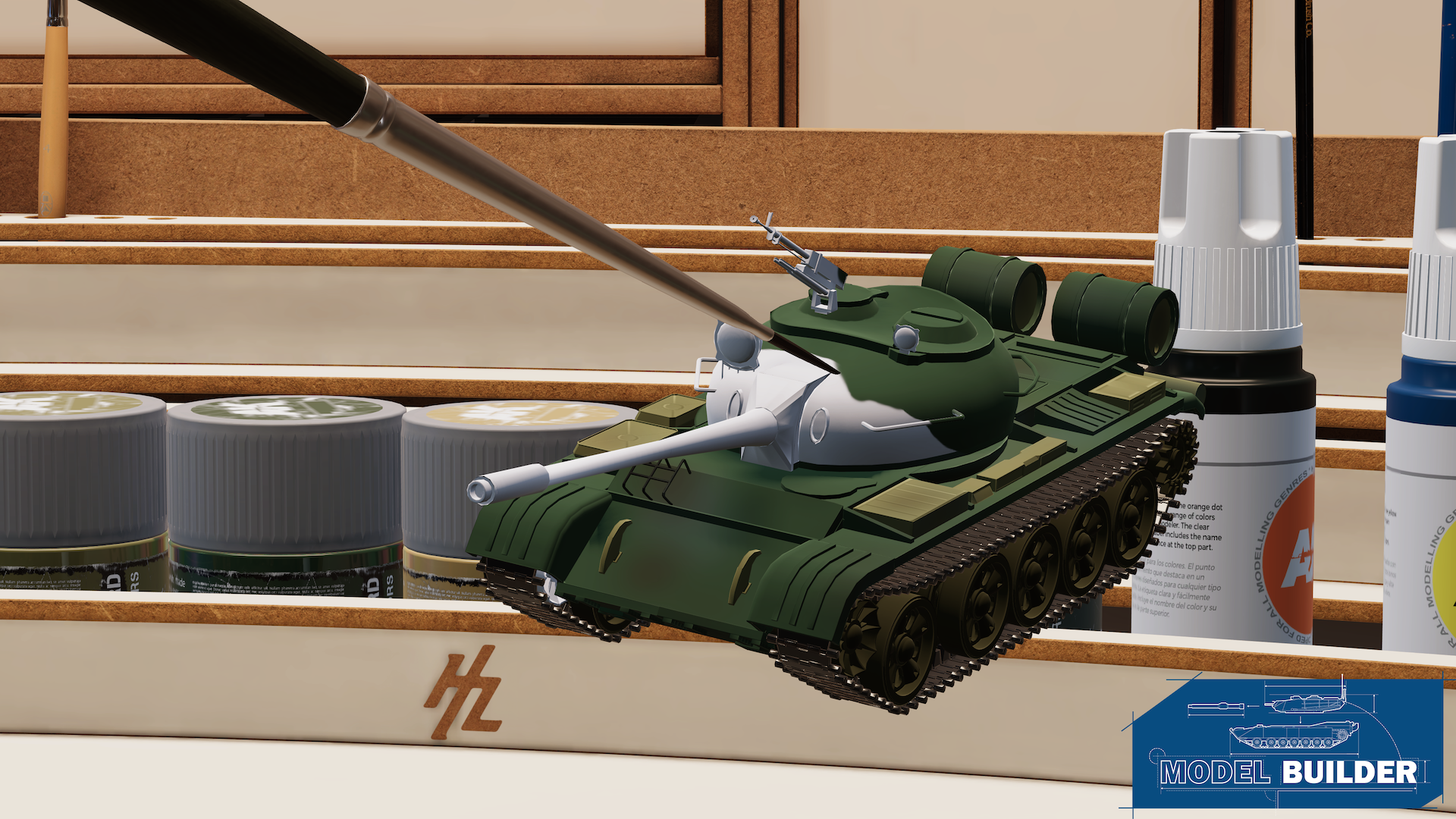 What has changed since the first prototype? How much larger/wider in scope is the game now?

Michał Beniowski: Our first prototype allowed only for cutting out, assembly, and painting the model. Those have served as a nice basis on which we keep adding new mechanics in order to create a rich, unique simulator that should be appealing to a wide audience.

Maciej Siwek: There are no games that are or would be a direct competitor to Model Builder, and that drove our efforts to make it a great way of exploring the modeling hobby. For that purpose, we added the ability to build dioramas and kitbash different models, as well as a plethora of tools. Seeing how enthusiastic our community is, we decided to add a way of measuring progress and a story to follow, both realized in the single-player campaign. It should allow players to engage with a narrative and gradually gain access to more and more mechanics, which, we hope, will make the game more engaging.
We get how important building a community around our game is, which is why we have plans for adding the ability to interact with other players - via social media and possibly Steam Workshop.

Grzegorz Chyb: Some of the assumptions we made during prototyping have allowed us to develop more gameplay elements. We quickly realized that installing models into dioramas is a natural step in building models and allows the modelers to express themselves even more.
The diorama builder should give the players the ability to go wild with their ideas. We think that kitbashing in by itself will allow for making many incredible builds. We recognize that while building dioramas is exciting, there is also some fun to be had with taking photos of them; for that, we are developing a separate station. Players will be able to put their models on display in their virtual workshop, but we also have plans for an online gallery. We also decided to focus on the story element to create a sort of pacing, allowing for a gradual introduction of new mechanics as the story progresses.

You've built an actual home for the player - why?

Maciej Siwek: Your home - or rather your workshop - is just a place where your virtual self works. We wanted to maximize player immersion in order to do that; we decided to add a number of different workshops for the player to choose from, offering various creative and environmental settings - as well as the ability to customize that personal space - to create a perfect workspace.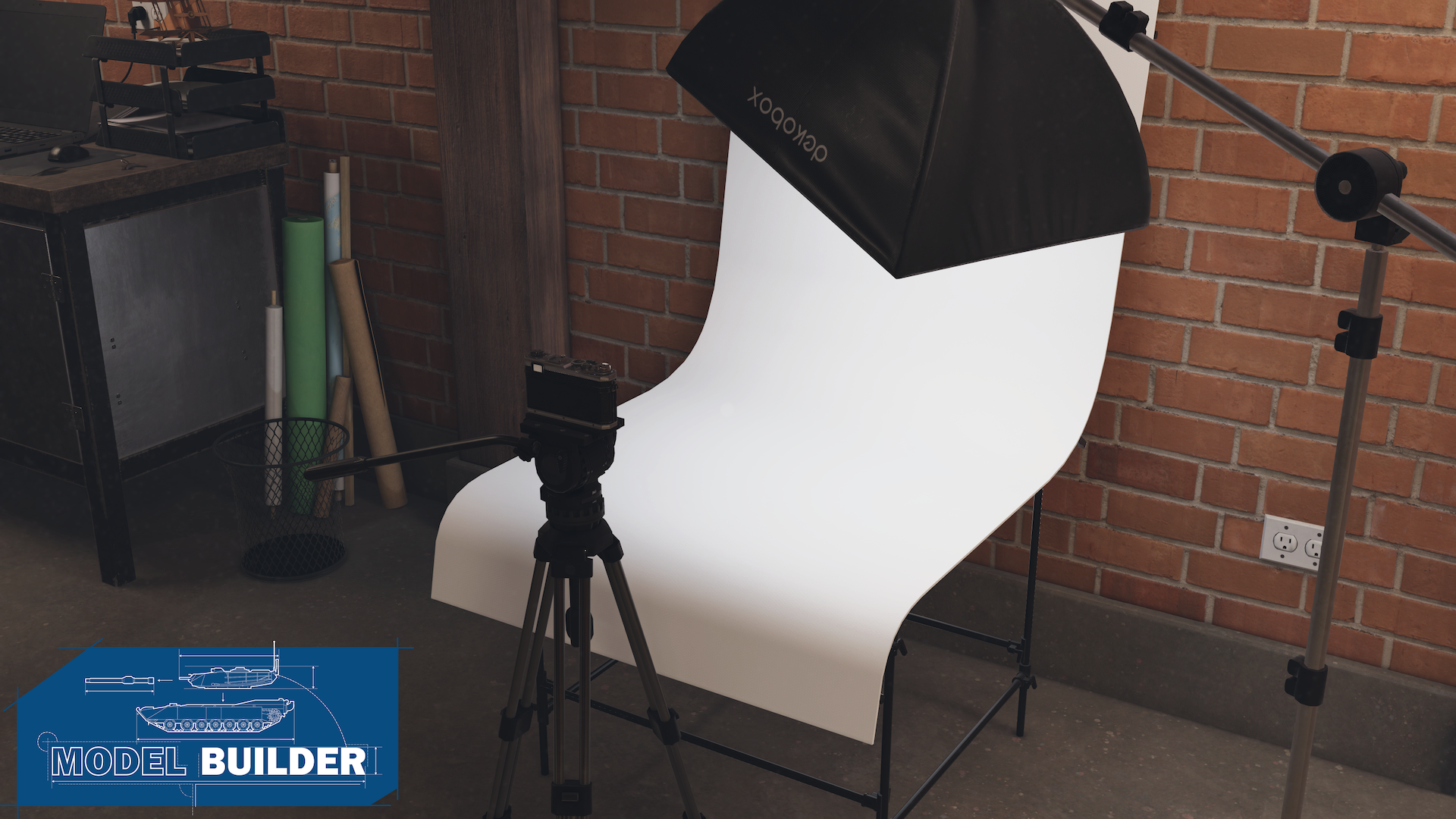 What should the players expect from the career mode and story?

Michał Beniowski: The career mode will put you in the shoes of a newbie modeler who takes on more and more challenging assignments and slowly builds their experience and renown in the community. Along with fame and prestige, you will receive better assignments, new tools models, and even access to competitions! There is also a story to follow, which is our attempt at breaking away from typical simulation games. We hope to attract mainstream players with an engaging story and a career mode.

Maciej Siwek: The career mode is about following a story, delivered via messages, special assignments, and collectibles. The story element should be non-invasive, though, and should the player be interested only in expanding their workshop and building new models; it shouldn't be a showstopper.
You can expect character development and the ability to expand your workshop both in terms of new workstations and by getting new tools and resources. There will also be a steady flow of new models, which you will be able to keep and not necessarily send back to your clients. Player character will build up their renown in the community, and with that, it will gain access to various competitions and challenges, which will allow them to show off their creative skills. We hope to surprise the players with our story.

And what about our ability to step away from pursuing a career? Is there going to be a Freeplay mode?

Maciej Siwek: We have plans for a Freeplay/Sandbox Mode, which should remove the limitations on equipment and model prices. This mode should allow you to freely explore your creative side without constraints and limitations - we kind of expect that this mode will produce the craziest and most interesting models that you could share with the community.

Speaking of community - what social elements are we to expect in Model Builder?

Maciej Siwek: Our goal is to have tons of interesting content for the release, but aside from that, we have plans for a range of DLCs. We are also considering model exchange mechanisms, competitions, and challenges (different from those in the career mode) conducted as live ops for the community. There are plans to create direct links to social media in order to help players easily and quickly share their creations and photos from the Photo Booth with the outside world.

We are also considering the modding aspect, but many tools and resources related to that will be developed later, in post-production.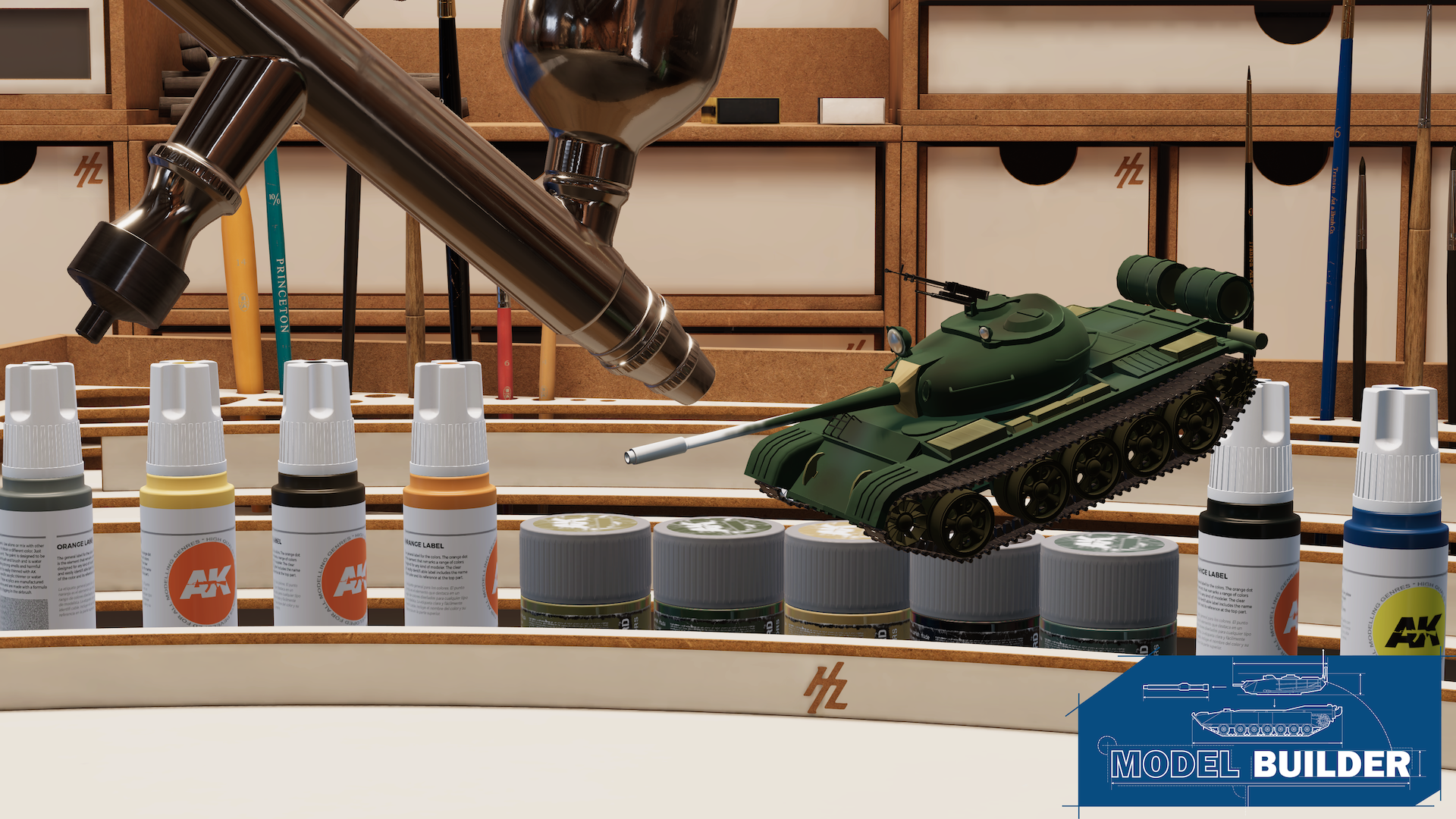 How much impact on the game's current shape does the community have?

Michał Beniowski: We are collecting any and all feedback from our Discord community, as well as that from social media, and we encourage players to leave their thoughts and comments. We've received suggestions on potential new mechanics and solutions that our community would love to see in the game.

When the demo was up, Periods were also the ones during which we received the most feedback and suggestions regarding features that should be added. Our development process is also rather open - we're constantly showing our community what we are working on and ask them what they think. Our Discord server has become home to a large group of modeling enthusiasts who are constantly chatting about their experiences and techniques (and practice!), which gives tons of inspiration and reference materials.

Maciej Siwek: We are in constant contact with our players and are listening to feedback. We also conduct closed tests with the number of players having access to them constantly growing. Their feedback drives many changes that we make. We are extremely lucky to receive all that feedback and suggestions, and we hope that the player engagement will not stop!

Michał Gardeła (CEO): Thanks to our community, Model Builder keeps growing. This obviously impacted the development time but has also allowed us to spread our wings and realize our full potential as a team. Our conversations with publishers have also impacted the scope and shape of the game: we have a clear image of what a complete, rich modeling game should look like. And what DLC content we might want to add post-release to satisfy our customers. Building a game as a service - one that is attractive to both new and returning players - is our primary goal.

In this second year of development, we are full of hope - we wish our final product becomes everything the players have wanted - and more! We hope that both veteran model builders and more mainstream players will find something appealing in our product.

Do you have questions or feedback? Don't hesitate to write to us! We are eagerly following all comments from our community.