I know I've not posted much, my bad, but I have been busy adding new features and fixing bugs along the way. I'm really excited about the AI module I've been working on. I now can spawn a team of pirates, or a team of AI players to support the human players or spawn a complete team to compete against them. The AI can defend a specific target, patrol a specific area, and attack anything that doesn't belong. I've also completed the turret AI for the capital ships which will annihilate anything that gets too close.
They say a picture is worth a 1000 words, so I thought I'd share a few here. I'm still just playing with the different levels and it's all likely to change before the game is released, but here we see our team of AI for the blue team spawning and flying off to participate in their assigned duties; such as patrolling the perimeter or guarding the gate. You'll notice a large blue sphere in the back is a powerful forcefield being generated by shield generators onboard each capital ship. The enemy will need to knock out each of these ships before they can attack the base.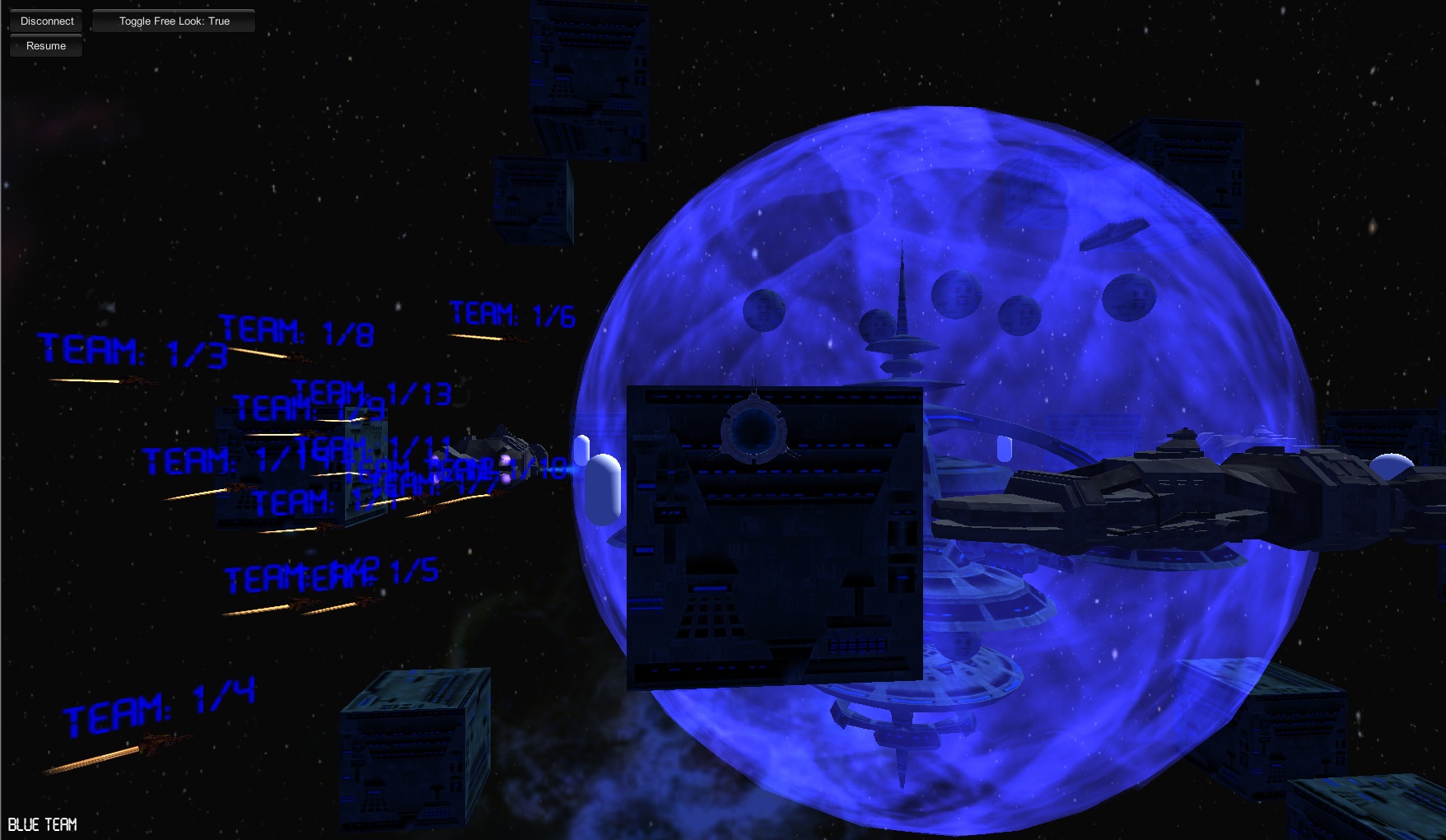 Here the team is deployed and we see a small subset of ships swarming around the gate. They're ready to pounce on any hostiles that come through, and will return to guarding the gate when the threat is eliminated.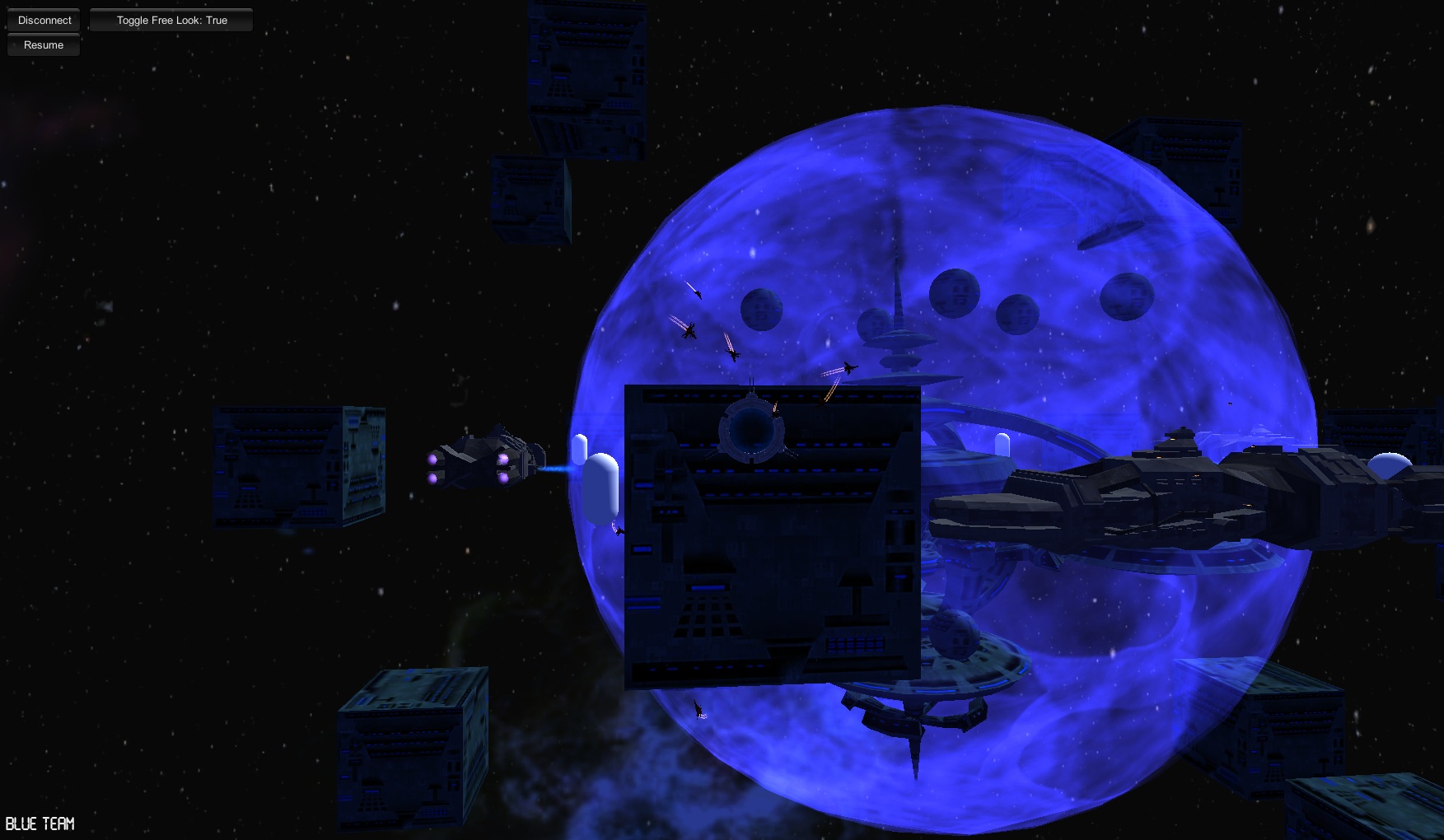 Here the player just went through a gate into another quadrant filled with heavy fog and dangerous asteroid. They are under attack by a group of pirates hanging out in this sector and immediately need to go on the defensive. A missile will do just fine against these nasties.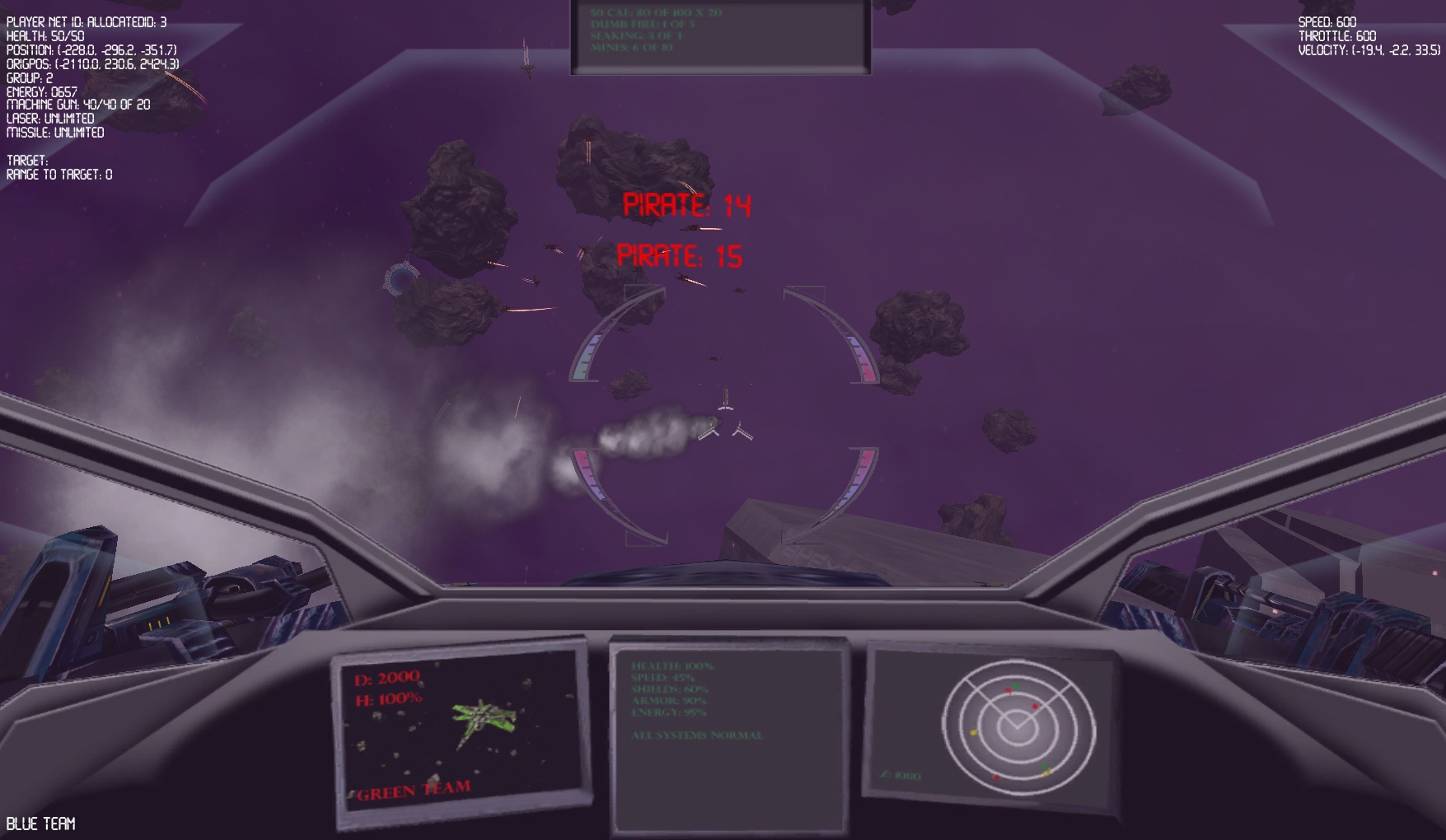 Here's a view of the action from the other end, coming through a gate and seeing a battle raging off in the distance. Do you join in, or try and find an alternate route around the hostiles, its up to you.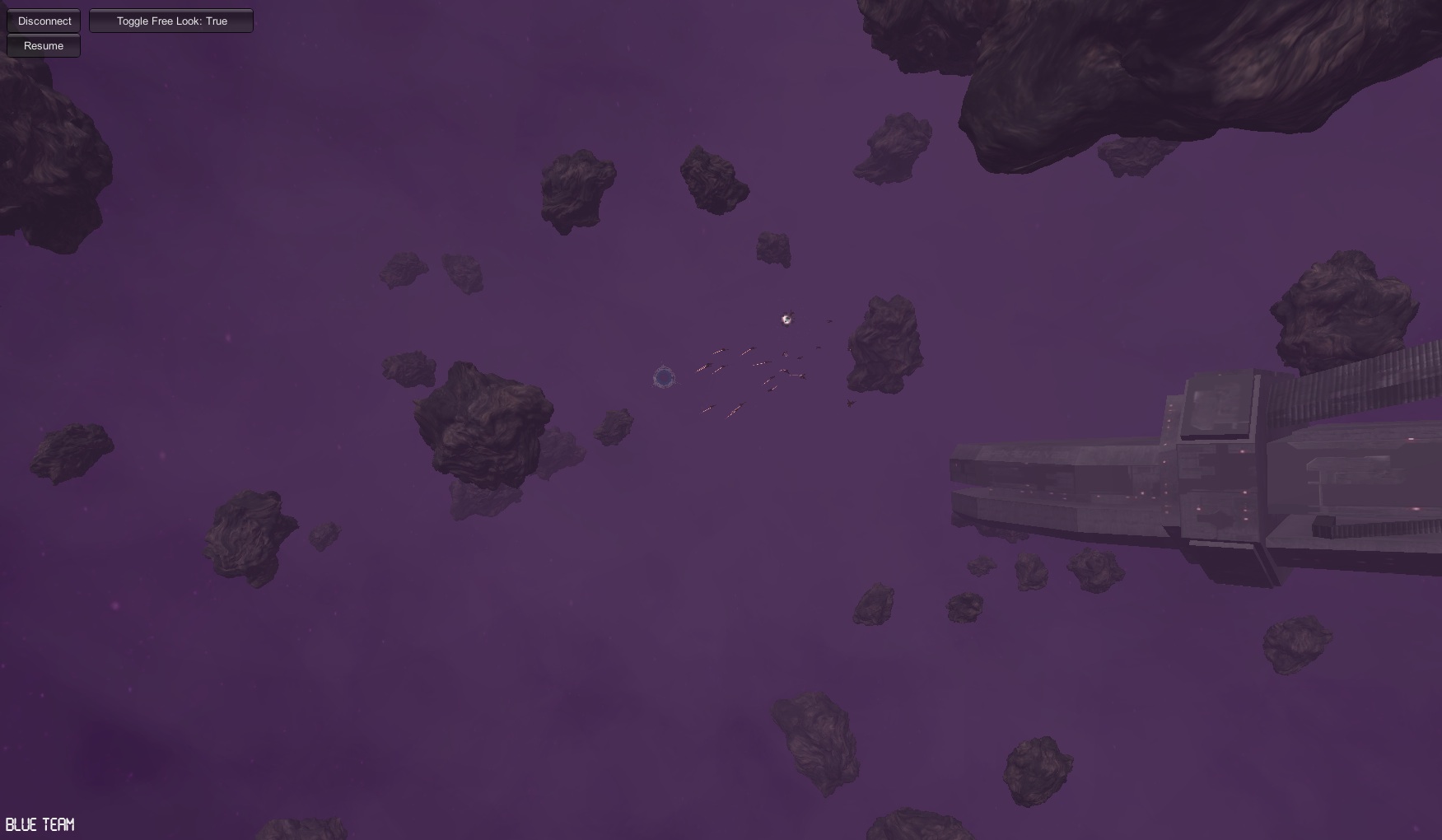 Here we are a spectator, watching the battle between team 5 and the pirates unfold, maybe the pirates will weaken team 5 enough to give us a little advantage. Well if they don't get the better of us too.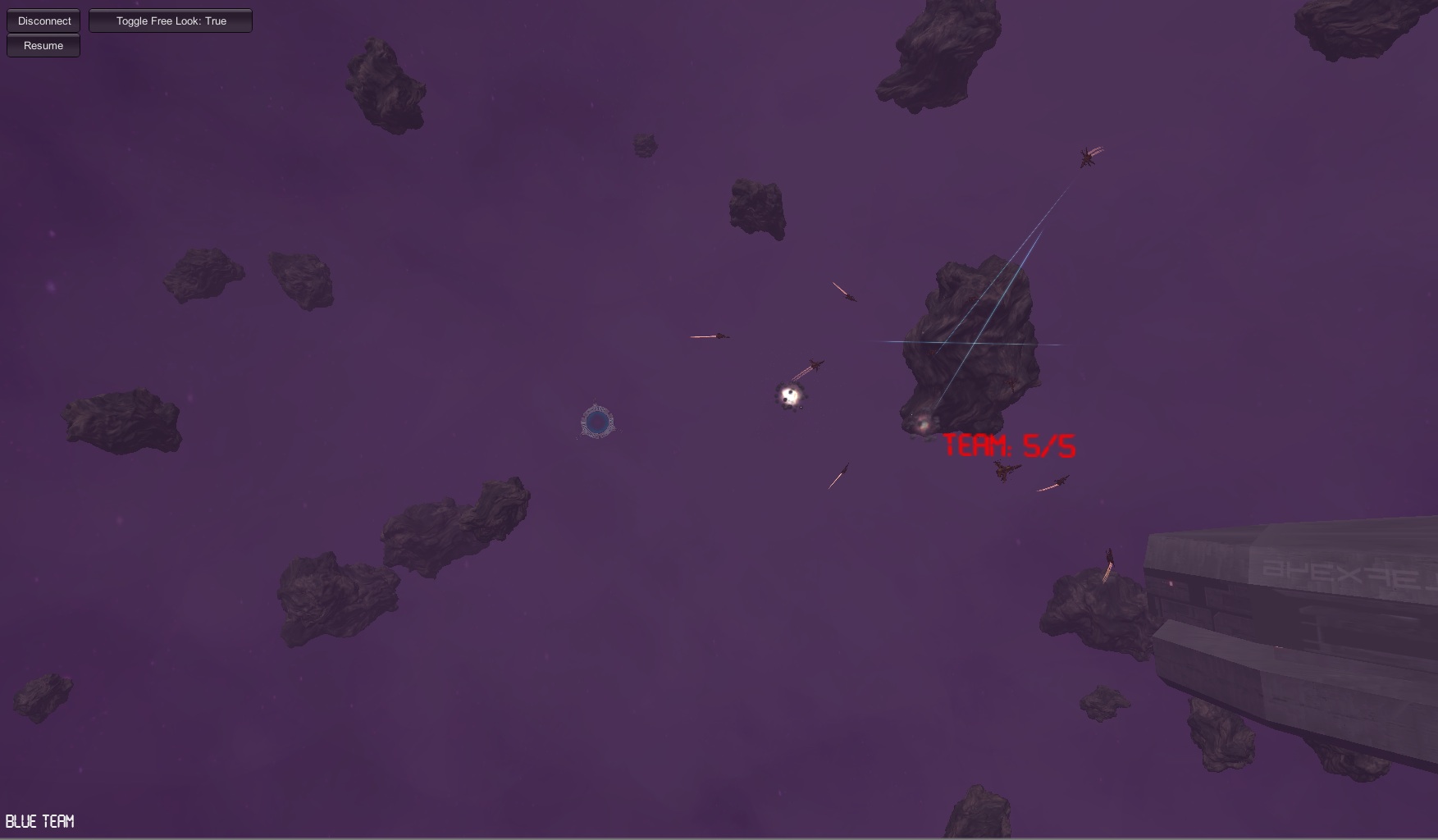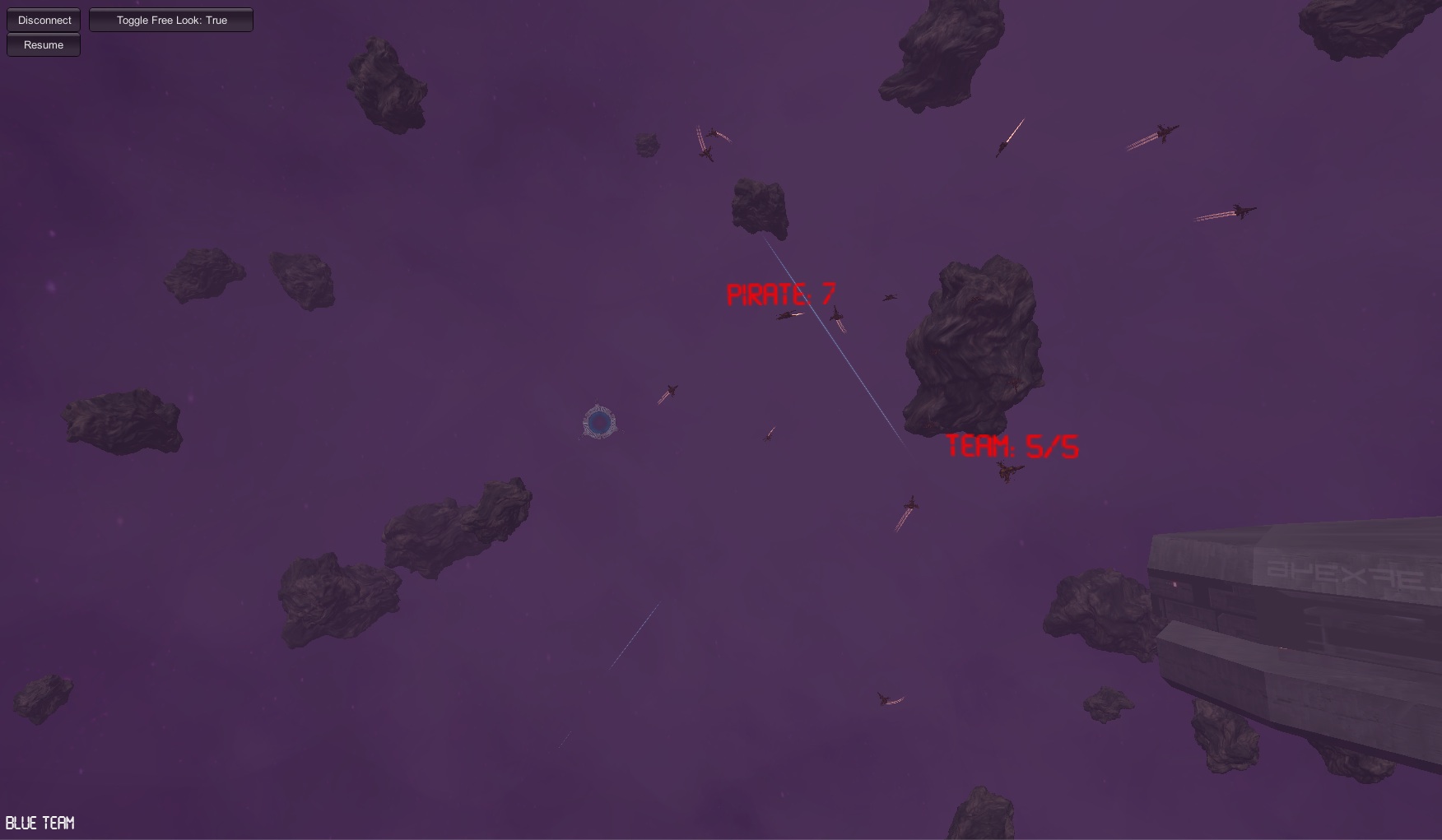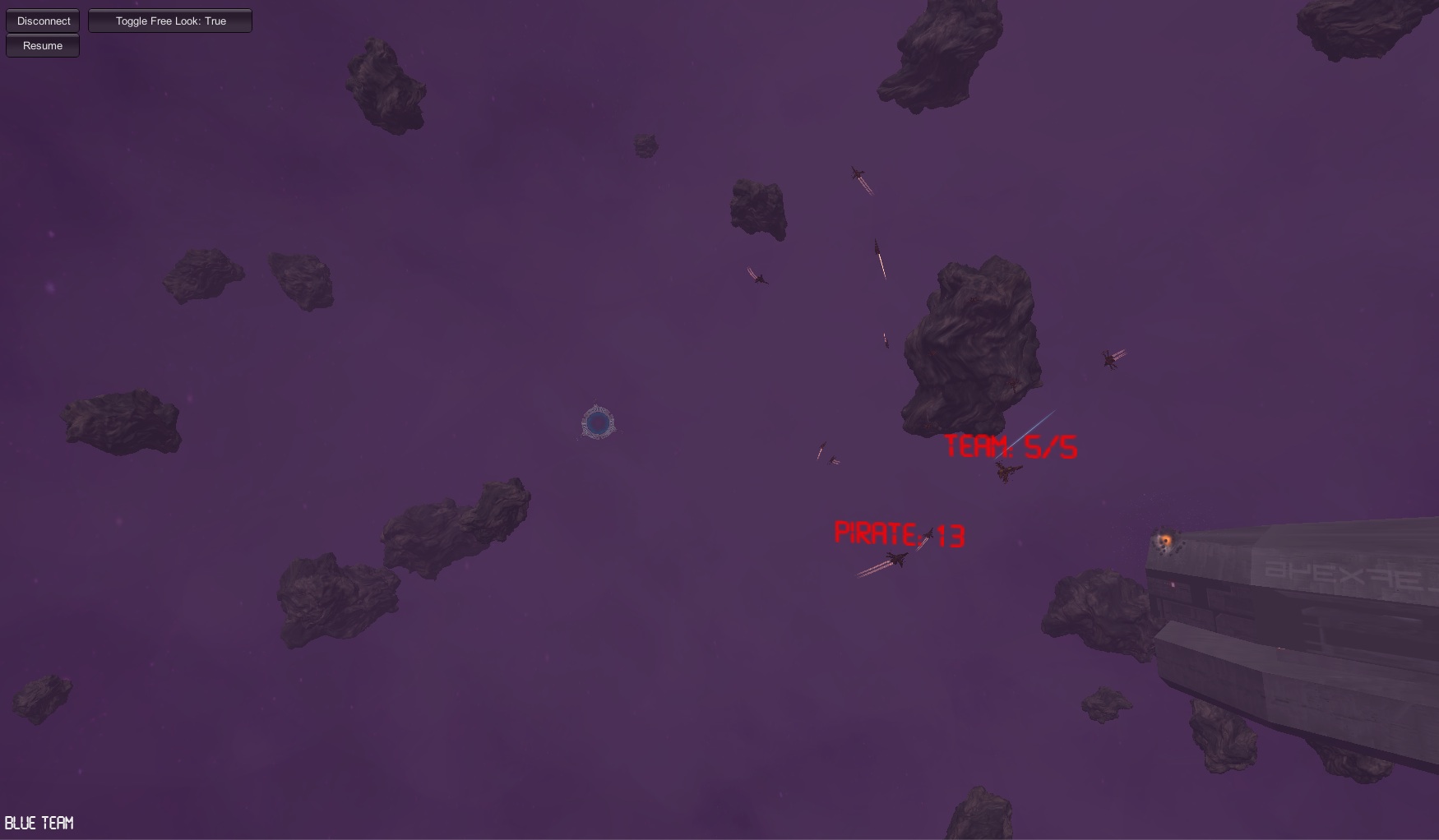 I hope you enjoyed this little peak into some of the activity that has been going with Pulsar. The project is well underway, and continues to improve every day. Tell your friends, spread the word, and help make Pulsar the great community it's trying to foster.
Maybe next post will be a new video!
See you soon...