Major update today for SsC2! Shipyards are now in place.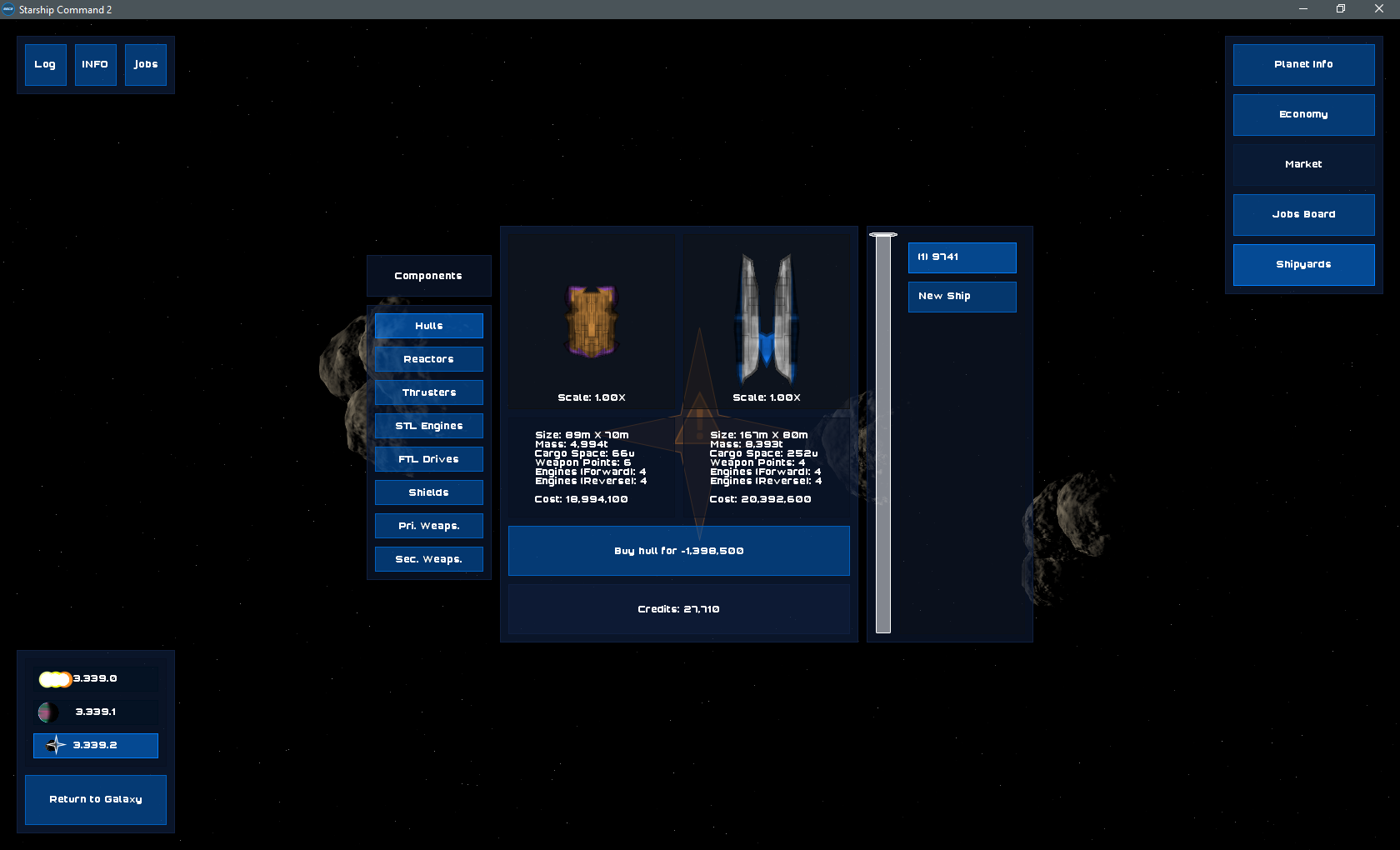 This means you can buy new/trade-in components in your fleet (as of right now, only hulls are implemented). Implementing this meant fixing a few bugs and tweaks to the hull generator code, mainly to calculate available cargo spaces based on the empire's economic priority.
Also, implemented is a small quality-of-life improvement, the travel log: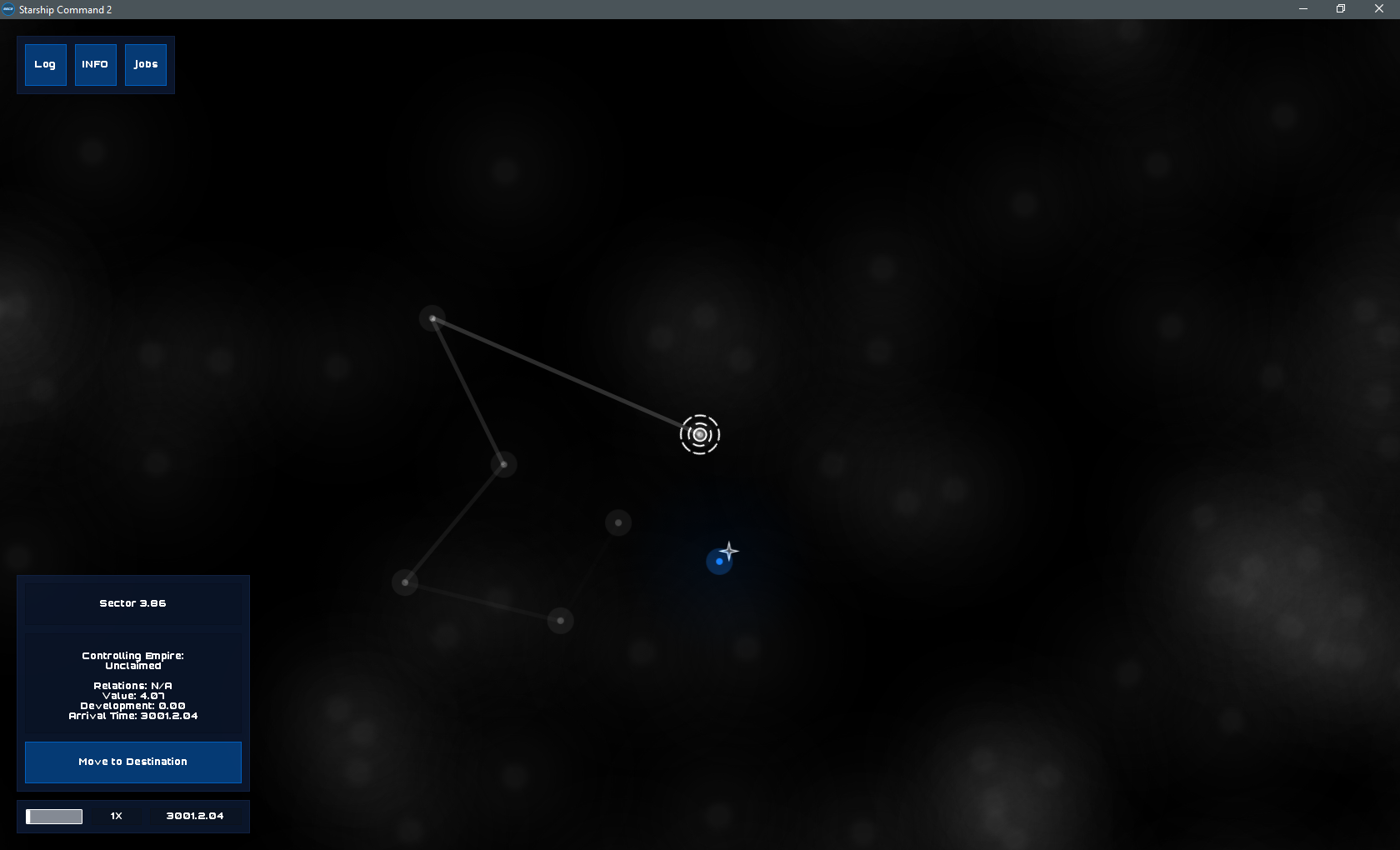 This will, by default, keep track of your last five stops.
Another major change in terms of gameplay, is the added penalty of new governor claims. The cost of claiming a new sector as a governor, is multiplied, again by default, by the amount of already-governed sectors. This was to keep the player from just claiming every sector on the cheap. Adding this meant the player would have to be able to relenquish his governor's claim. Doing so will sell the claim to your empire, the value of it is based on the development of the sector.
This introduced real-estate flipping! Claim a sector, buy and sell in the market, then immediately sell the claim. During testing this became game breaking as I was able to gain 4 billion credits in under a game-year. So, to squash this game-breaking "feature", a cap was introduced to increasing sector development by market trading. All these values can be changed in the settings file, so if you want to be a space-real-estate mogul, just change the settings.
Also changed were the atmosphere graphic, it now is now longer "chopped" at the left side: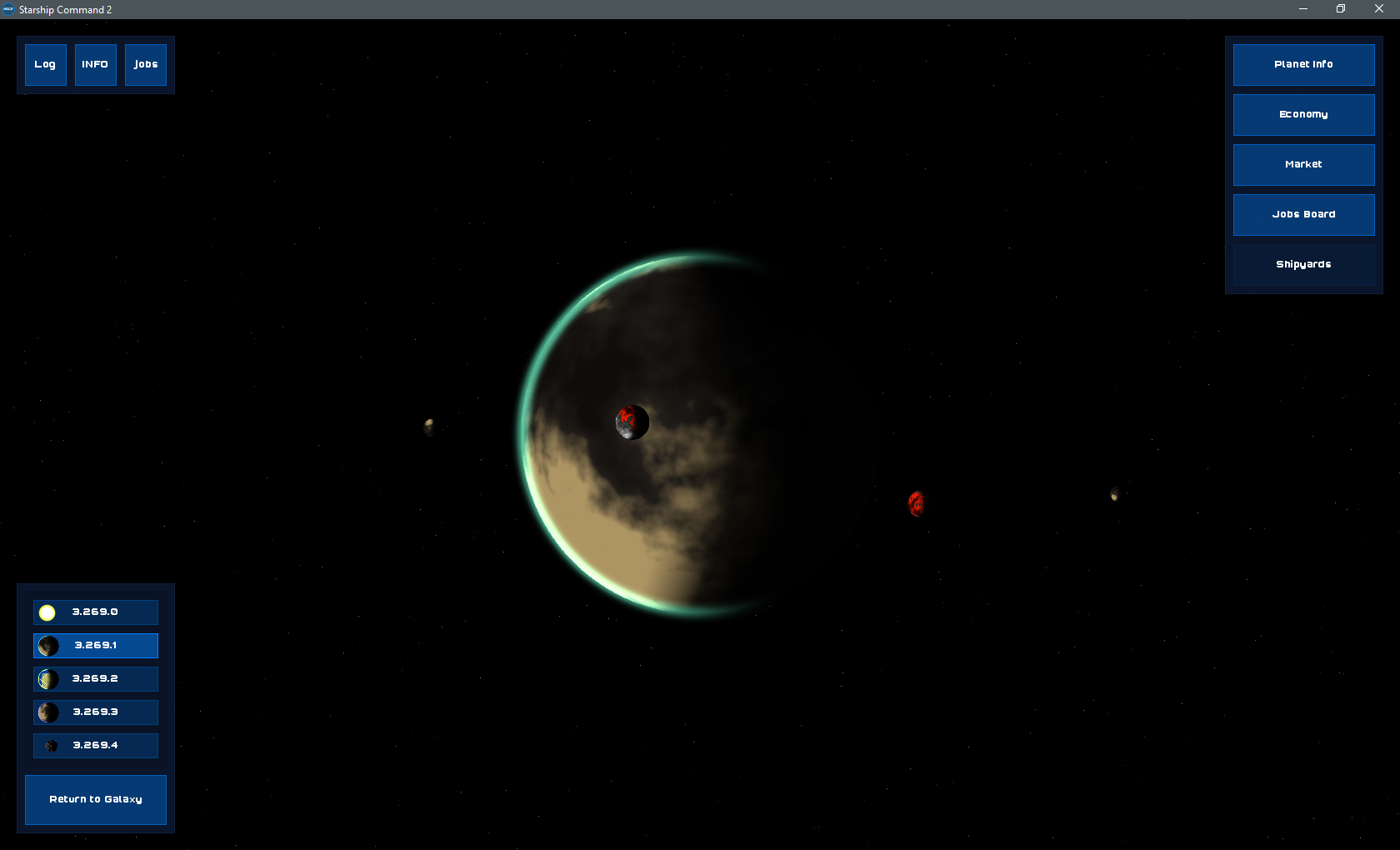 vs. the old: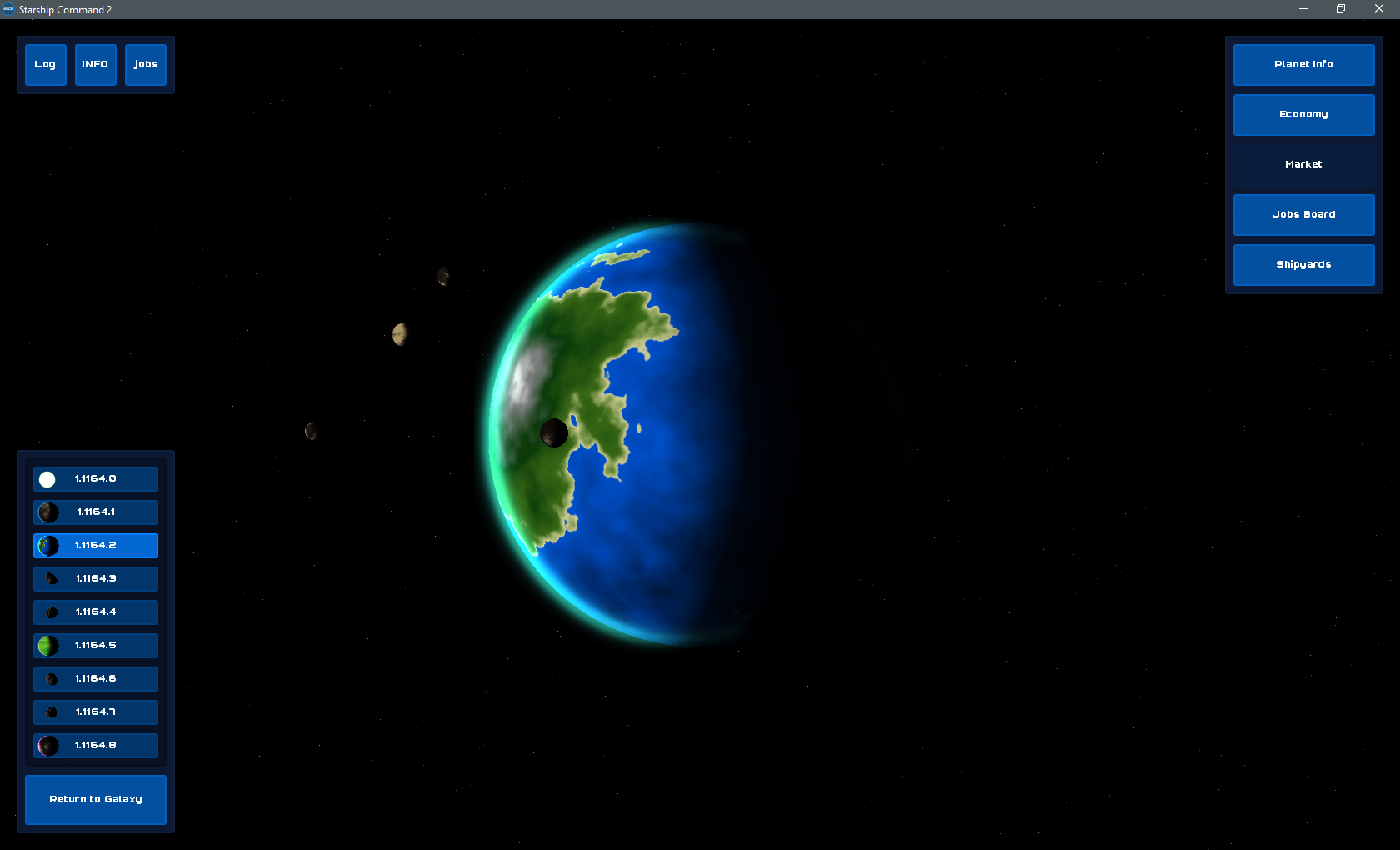 The GUI graphics have been changed to a simpler/modern style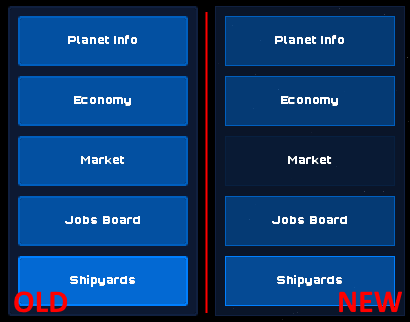 And fullscreen is toggle-able in-game by pressing Alt+Enter.