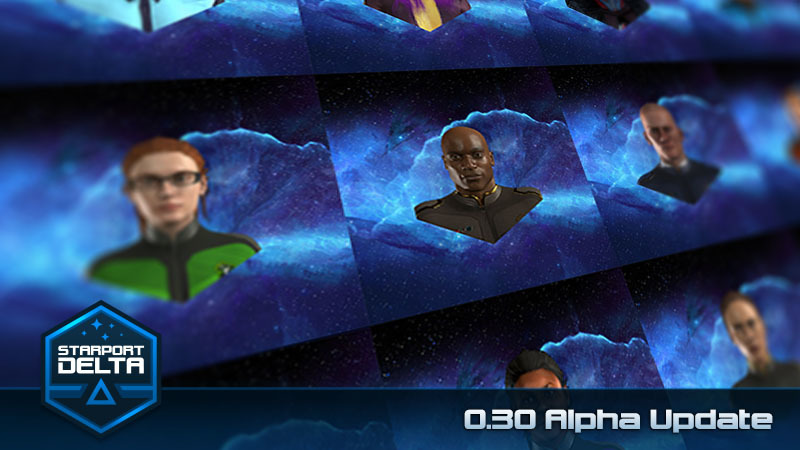 It's time for another closed alpha update to Starport Delta from the Cloudfire Studios team! This update adds more voice acting, changes to the space pirates and various other updates and fixes.
Store update!
Some exciting news from this past week, we were accepted onto the Humble Store! Now in addition to Steam and Green Man Gaming, you can wishlist on Humble Store!
What's new
add lots of new voice over content for almost all characters to briefings and missions
add jaw motion to characters speaking
add visual effect to show some buttons more clearly
update space pirates with new attack behaviour
update all the campaign mission scripts
update some campaign mission objectives
update main menu to use new confirmation window
update menu to use default cursor instead of the current play mode
fix beams from repair drones not lining
fix buildings that are part of the level design not degrading
fix objective achieved messages firing too often
fix not all maintenance warnings on upgrades being clickable
fix deconstruction of a building temporarily preventing building on the empty hex
fix buildable grid not appearing on mission restart
fix some hexes not appearing to be buildable in mission 6
fix periodically being unable to build on first level load
fix mission 4 not transitioning to mission 5 at the right time
fix evacuation shelters competing to evacuate residents
fix pause menu not being removed when Escape is pressed
fix harvest drone not harvesting with beam going in the wrong direction
fix cursor not restarting when the level does
fix only the right-hand side character in mission briefing having an animated mouth
fix pirate ship mesh position being incorrectly offset
What's next
more voice content
leaderboards
Don't forget to check out our new game release trailer:
Wishlist Starport Delta now on Steam, Green Man Gaming and Humble Store!
For more information follow:
Starport Delta on Twitter
Starport Delta on Facebook
Starport Delta on Instagram
Starport Delta website
Cloudfire Studios on Twitter
Cloudfire Studios on Facebook
Cloudfire Studios on Steam