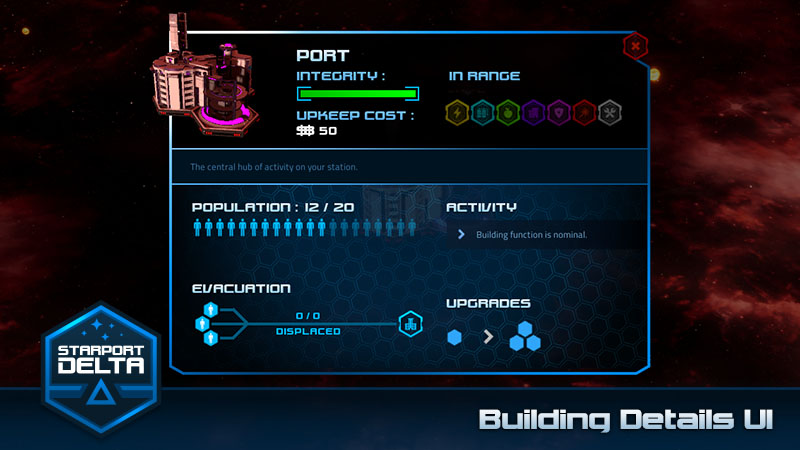 This week we are showcasing our building details UI.
Every building in Starport Delta has its own operation details.
These details vary from building to building but can include:
missing and met dependencies
integrity level of the building
cost of upkeep
population working or residing in the building
operational items that the buildings make use of
evacuation progress
trade agreements
building activity - which shows any stowaways, infestations or lost family members
upgrade state and possibilities
Getting the itch to start playing immediately? Sign up on the Cloudfire Studios website to apply to join our playtesting programme.
Build. Expand. Defend. How do you build your starport?
Wishlist Starport Delta now on Steam and Green Man Gaming!
For more information follow:
Starport Delta on Facebook
Starport Delta on Instagram
Starport Delta website
Cloudfire Studios on Twitter
Cloudfire Studios on Facebook
Cloudfire Studios on Steam