Starpires (www.starpires.com) a space-themed, strategy MMO has reached 50k total signups, with 20k players active within the past month.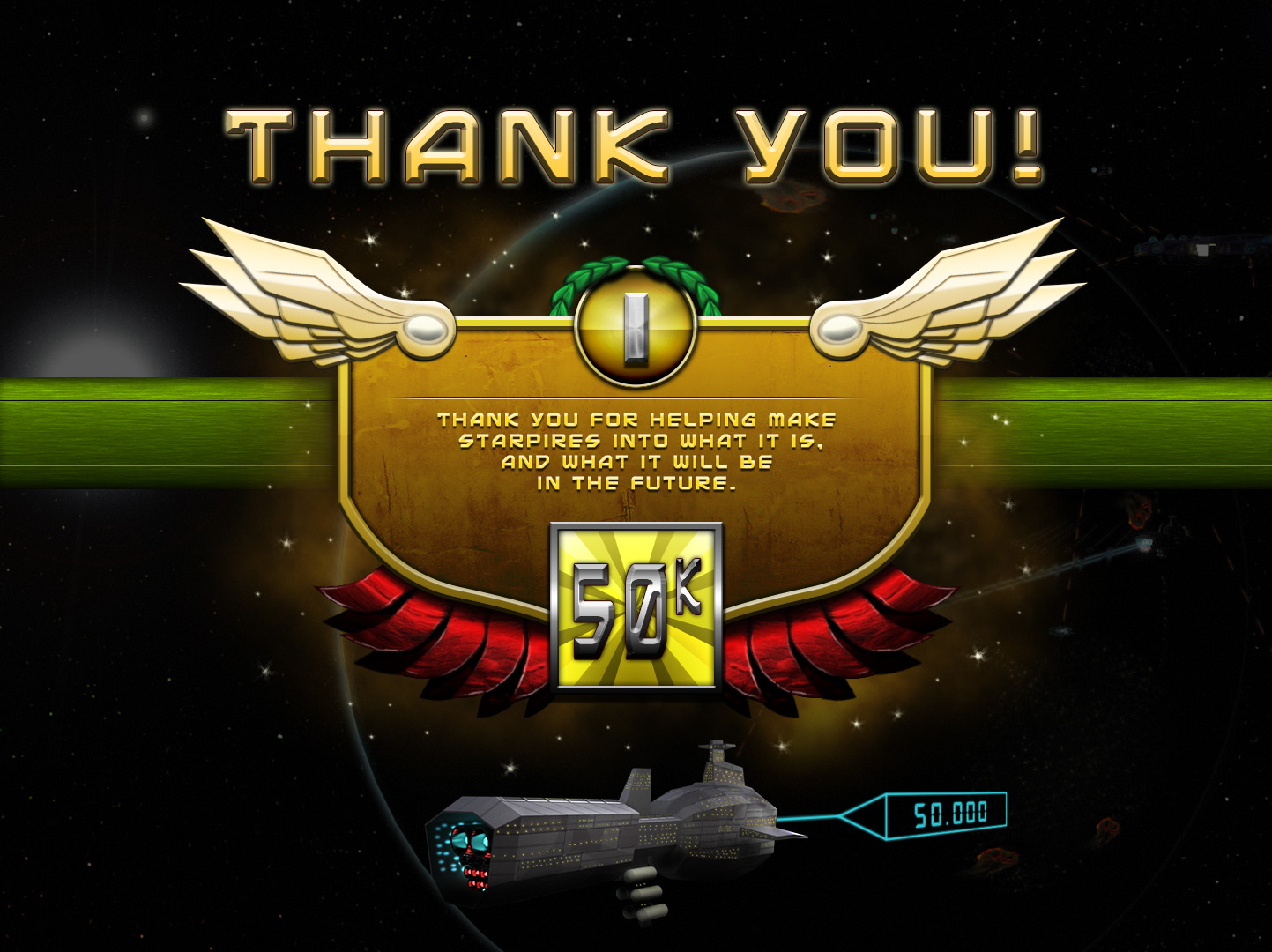 A free-to-play, turn based game, Starpires combines many elements of "old school" strategy games with social features to create an engaging game play experience that appeals to both hard-core and casual gamers. Players build their galactic empire, recruit military forces and do battle with each other through a variety of attacks and covert operations. Initially launched in August 2011, growth has recently surged due to increased promotion on Facebook.
According to Bad Pug Games CEO, Matt Heaton, virtual good sales within the game have generated revenue per active player at the upper end of the spectrum for the industry. Player retention has been very good, with many original players still active. This is expected to improve as additional game instances are launched next month.
For additional information on Starpires, visit www.starpires.com