Everything's begun when the heavenly vault disappeared and drove the world into chaos.
A team of hero has been put together with one goal; to found all the stars to fix that mess. So the american football superstar Janus "Electric Eel" White will sharpen his navigation skill and become fast as a shooting star at the four corners of the universe.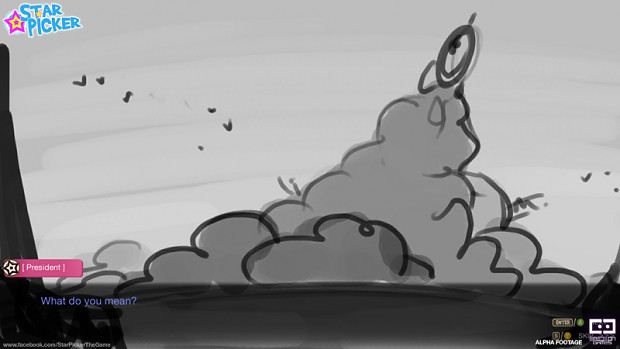 From a narrative point of view StarPicker tells a story about loss of bearings.
Then get involved in a space adventure and gather all the fallen stars as many fragment of human. Joining the StarPicker, learn about your teammates and through dialogue choices make your own way to rebuild the night sky.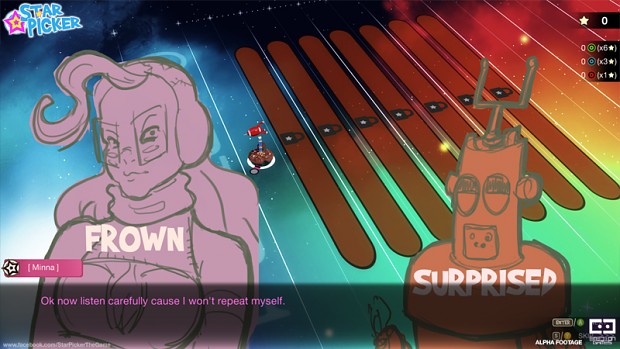 I knew I wanted a background story supported by dialogues in the game. I then created a Visual Novel engine in Unity to easily add and remove dialogues lines, pictures and characters sprites when needed. With the idea to re-use this engine afterward for other projects.
That way a simple text file containts all the informations of a sequence to play in the game. Even if it's not an important part of StarPicker gameplay, the engine also support mutli-path story with dialogue choices.
The player can still skip these dialogues phases if he doesn't want to read it, but it might have some kind of consequences. Choices in StarPicker won't only be in the field...