Hello and welcome to StarMade, this update explains the new beams and the changed power system.But first here is a fan made trailer for StarMade:
Seamless transitions for missiles and projectiles
To combat the limited scalability of old missiles, they have been completely redesigned. Projectiles and missiles also don't care about sector borders anymore.
New Beams
With plans to update the power system in StarMade, two new beams have been added to extend the strategic use of vessels and structures.
The Power Drain beam takes away power from a target, but power blocks of any kind have to be targeted. Because this beam ignores shields it also becomes a potent weapon against ships that have no hull, but instead concentrates on max power output and shield.
The other beam is the Power Supply beam. This beam does the exact opposite of the power drain, with the difference that any part of the targeted structure can be shot at. The usage of this beam can become highly strategic for example support crafts.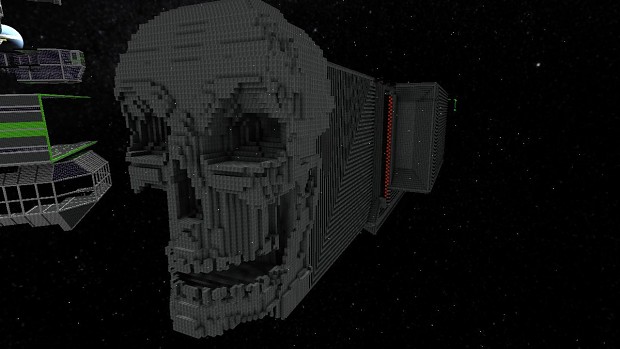 Power Change
Finally the time had come to change how power works in StarMade. While far from being balanced, the basic system is now in place. The power block that both provided capacity and power recharge was split up into two separate block modules.
The power recharge block now follows a logarithmic shaped curve, which means that the return of placing more and more blocks on a structure is diminishing, while the curve of the power capacity blocks returns more and more.
This encourages the build of small vessels that don't need any capacity and can barely survive on recharge, while big ships will need a massive amount of capacity to stay combat ready. This also makes way for a fuel-like resource. Another welcome side-effect is, that without refueling big ships, they will eventually become vulnerable, so no ship is invincible.
The balance of this system will target specialization, so, while players can still build an all-purpose ship, it will only be mediocre at everything.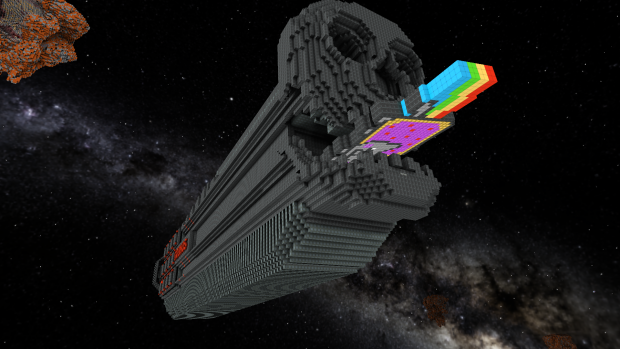 New web server
The growing user-database caused the website to slow down immensely. At times it took over 10 seconds for a single site to load, which basically made using the forums very tedious.
Some people offered to help and within two weeks, we managed to do a full server move. With experts at the server configuration, they pulled out the maximum of the new server, and the site now loads incredibly fast.
And there is still a lot more to come so stay tuned.
Thanks for playing StarMade,
- schema